owtn. is the world's first poemcore idol and the leading figure of the genre, which first started in social networks around 2009. In Poemcore, artists recite their own original poetry accompanied by a musical composition. Her debut album "owticmode." will be the first release by the "MUSEUM LABEL", a new offshoot  of the creative complex "MUSEUM" in Sapporo, established in collaboration with sambafree.inc, a music production company.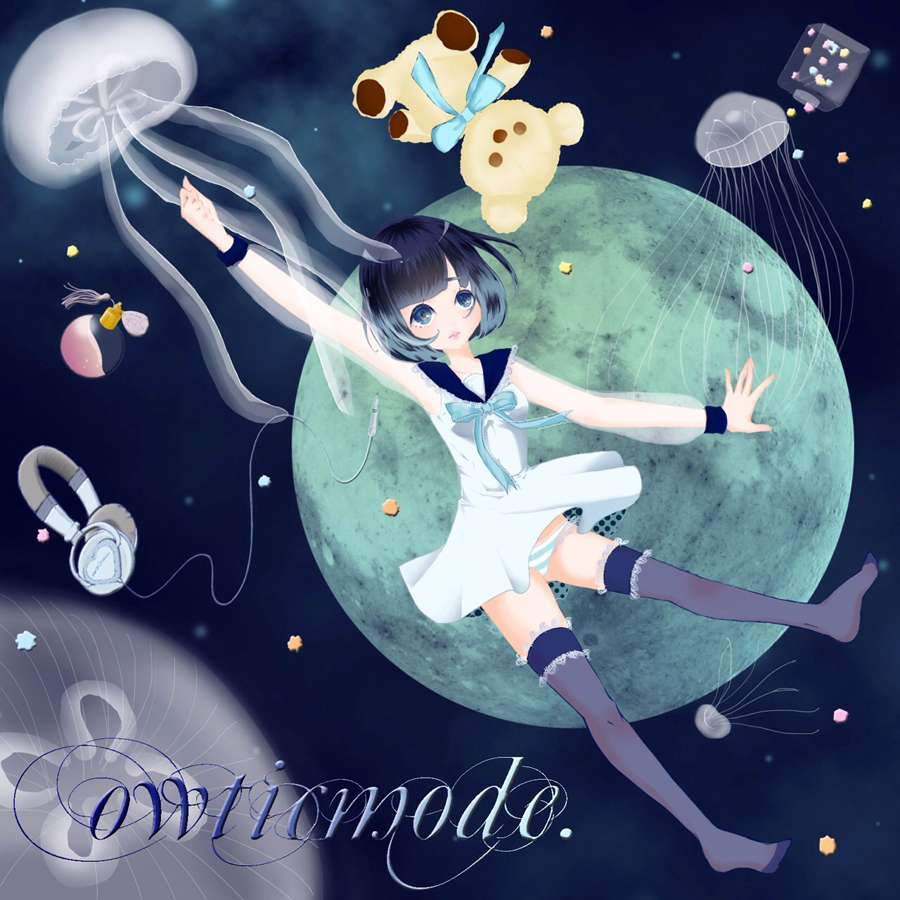 Illustration: killMiku
The independent "MUSEUM LABEL" aims to release a very special selection of music, in both physical CDs and online. The label's goal is to promote the local scene, by supporting upcoming artists from Hokkaido.
The album "owticmode." has already seen an online release from poemcore label "POEMCORE TOKYO". After owtn. got together with Munenoli Yano in the summer of 2013, the album was completed within three months, and the end results were stellar.
The CD jacket was created by my DJ friend, KillMiku of "Kodomo Club". It features many floating objects, such as a bottle of perfume, a teddy bear, and a headphone, which are all based on real objects owned by owtn. Another point that may catch your fancy is the way owtn. shows her underwear in the cover's illustration. She and the illustrator discussed at length the drawing, and this particular feature, after going over many catalogs of underwear. Please look at the image above.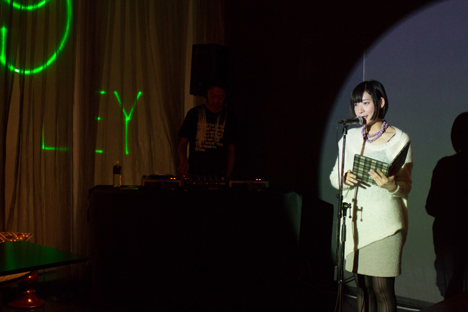 [Art Fair Sapporo 2014 Special Event] owtn., poemcore live performance
owtn. stunned audiences as she delivered the lines of her poems during recent performances, all set against the musical backdrop artfully produced by Munenoli Yano. She performed at the fashion show at "CREATIVE HOKKAIDO NIGHT IN TAIPEI" last November and "Art Fair Sapporo 2014", where galleries from around the world were gathered. Besides becoming an exponent of the new culture scene in Hokkaido, she has also formed "team owtic", an artist group with other creators in Sapporo, such as photographer minaco, to her further develop her artistic exploits. Until April 30th, her solo exhibition "owt(e)n." is being held at Clark Gallery+SHIFT. Across various genres, she will continue her work as an icon of Poemcore. Keep one eye on her career as she will keep growing as an artist.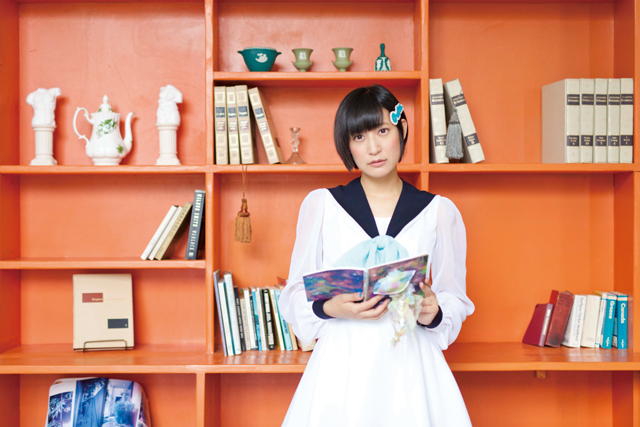 Photo: minaco. (Footic), Dress: Sayaka, Megmills (Choce), Hair & Make: Fitscore
The special gifts, as the first national distribution from MUSEUM LABEL, are a bonus track "Angel Volunteer" (2014 version) which attracts a lot of fans in the live performance and a trading card (sealed one randomly from 3 types).
Pre-order sales of "owticmode." for download on iTunes start on May 1, with samples available for listening. The single "Alice in This World" will also be available for purchase.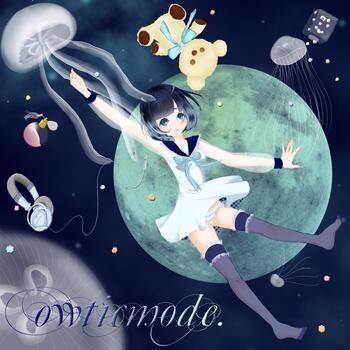 owticmode.

Release: June 17th, 2015

Price: 1,400 yen (excluding tax)

Artist: owtn.

Track maker: Munenoli Yano
Cover illustration: KillMiku
Noumber of tracks: All 6 songs + 1 bonus track (with lyric card)
Special gifts: 1 trading card (sealed, one out of 3 different types)
Special gifts for the first order: MP3 Download card by owtn.
Special gifts for the first order on MUSEUM ONLINE STORE: Limited Cheki (photo by small instant camera) with signed

Label: MUSEUM LABEL, sambafree.inc

Distributed by Happinet

http://www.museum-store.jp
Text: Aya Shomura
Translation: Aya Shomura

[Help wanted]
Inviting volunteer staff / pro bono for contribution and translation. Please
e-mail
to us.