Paris was the base of the energetic architect, Le Corbusier. Known as one of the "big three of modern architecture', Le Corbusier was commissioned in the 40s by Doctor Curutchet to build his residence, Curutchet House. The only private residence in the Americas designed by Le Corbusier, Curutchet House is the setting for "Le Corbusier, Homme" ("El Hombre De Al Lado).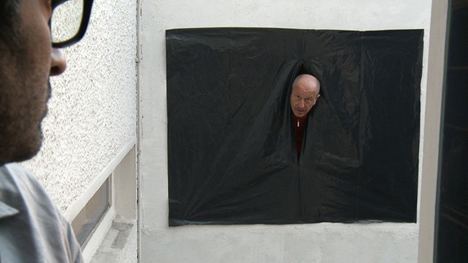 Although the title of the film makes it sound like a documentary, it is actually a charming story about a successful designer and a problem he has with his neighbor. A world-renowned industrial designer, Leonardo lives with his wife and daughter in Curutchet House, located in La Plata, the capital city of the province of Buenos Aires. One day, Leonardo, awakened by a big sound, realizes his neighbor Victor is trying to make a window by opening up a hole in a common wall of Curutchet House. Victor looks strong but a little friendly, too, so Leonard wants to talk to him and work things out.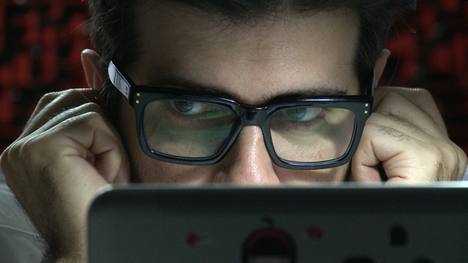 Directors Mariano Cohn and Gaston Duprát have made more than 20 movies together since 1993. The Man Next Door was awarded Best Film at the Sundance Film Festival and won 6 awards from the Film Academy of Argentina, and caught the attention of such world art centres as The Museum of Modern Art (MoMA) and the Pompidou Centre. With the uninhibited Le Corbusier house as the third main character, the film skillfully and with humour expresses its critique of the upper middle class.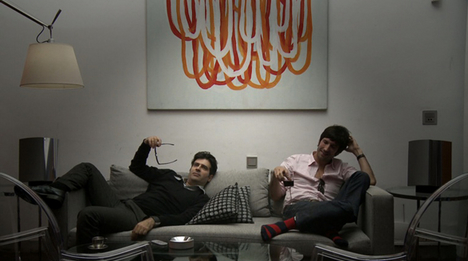 The story starts with some unique camera work which shows on one screen both the outside and the inside of the destroyed wall. The window that Victor is trying to open exposes the disharmony within the happy-looking family. As the story progresses, we grow to like the weird neighbor Victor more and more.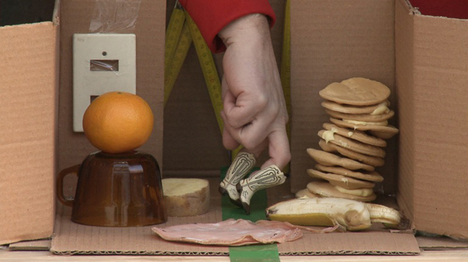 The chair designed by Leonardo in the movie is actually a design by Diego Battista (Batti), a young Argentinean designer, and sold in Japan. Also, the finger puppets in the film which Victor often plays with were made by Carlos Herrera. There is also the clock on the wall and the music Leonardo listens to with his friends… there is the beauty of the house, but the film also features the beauty of Argentinean art.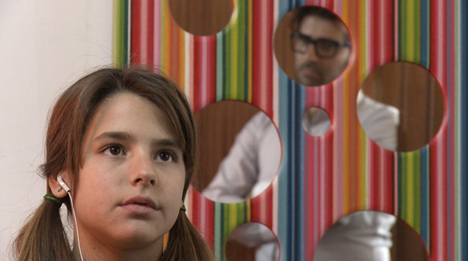 The Man Next Door is a humorous story about a problem anyone might experience, with great acting, perfect scenery, a shocking ending and a humorous final credits… enjoy it all!
"Le Corbusier, Homme" ("El Hombre De Al Lado)
http://www.action-inc.co.jp/corbusier
Text: Satsuki Miyanishi

[Help wanted]
Inviting volunteer staff / pro bono for contribution and translation. Please
e-mail
to us.