From ODD and (+46) to Aplace.
Many capitals in Europe chase an everyday challenge of being in a state-of-the-art-condition. Scandinavia and Sweden in particular counts with a hectic up & coming undertow throughout different segments of culture, which actually feeds such an initial challenge. Obviously only a few are the ones who get the motor to run. '+46', besides being the international telephone code for Sweden, has been a multi-functional platform activist in Stockholm for fashion since 2007. Well, actually the name that embraces all that they do is 'ODD projects' . They have made different fashion publications, PR events, fashion awards, etc. They are a brilliant contribution to the fashion pulse in Sweden who for few years were running a prestigious award within Scandinavian progressive fashion '+46 Fashion Award'.
The concept shifted to develop into a large fashion boutique, 'Aplace' in the former department store 'PUB', an established institution in town which went through a total renovation three years ago. In barely one year, 'Aplace' has established itself as a new department in town to boost the up & coming local brands, as well as being unique in other areas too. 350m2 of Scandinavian new blood among other interesting brands from abroad.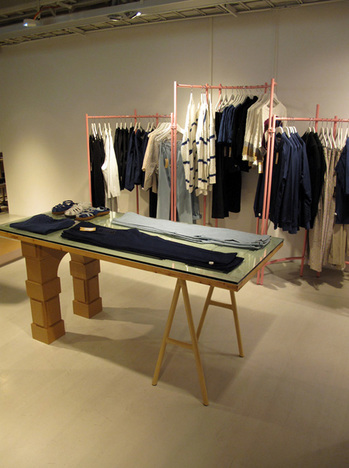 In addition they also have the online store which reports many orders being from abroad.
The local brands that you will find in Aplace are: Our Legacy, Hope, Pour, Nakkna, The Local Firm, Carin Wester, Uniforms for the Dedicated, Minimarket and Henrik Vibskov from next season. Co-founder of +46 and Aplace, Kristian Rajnai, says "We have great faith in Swedish design and its international competitive edge; the potential is clear in the massive response to our web shop from customers all over the world." They also stock brands like: Common Projects, Nom De Guerre, Peter Jensen, Diana Orving, Stine Goya, Soulland, Samsoe&Samsoe, Opening Cermony, Finsk, Norse Projects, and Mismo.
They can´t stop undertaking entrepreneurial projects, a magazine, events, parties, awards, and now the store. What is it to be next? We met them to pull out their tongues, and what we can say is that a new big store will coming over this summer.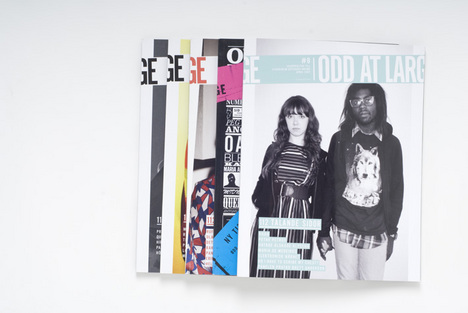 From ODD and (+46) to Aplace.
We have always had problems to explain exactly what we do because we are very entrepreneurially driven and have always had a lot of different projects running at the same time. In the beginning we were probably most known for our parties, later on it was our two magazines that defined us most, ODD at large, ODD Magazine, and then it was the fashion shows and trade fair we did under our progressive fashion platform (+46) and at the moment its our store Aplace.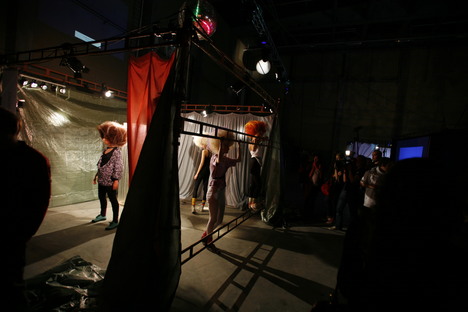 The +46 Award.
We started +46 because we felt that Sweden had a lot of extraordinary talents and brands that were lacking a proper platform in Sweden to showcase their brand in. Today our main focus is our store where we sell mostly brands that we have a long history working with, from the time when we did +46 and ODD at large like Carin Wester, Our Legacy, Hope, and Nakkna. +46 will continue to exist but in a more irregular way, one example of this is that we will probably later this spring go to Russia to give a lecture about Swedish fashion and an exhibition with some of the brands we sell in our store.
How is your vision for the up & coming local brands and the current support from government, media, etc.?
I think Swedish brands and mostly the people behind the fashion week have to learn from Denmark and start to collaborate with each other more. The last two years we have mostly had two fashion weeks every season, one for the trade fairs and one where most of the shows are taking place. For a small fashion week like Stockholm this is madness! This summer it will be only one fashion week so that's good, but you never know whether it might be divided again the week after? I would love if the government suddenly would start to question more; what the consequence would be for Stockholm and Sweden in terms of PR and increasing sales for the brands if we would have an even better fashion week.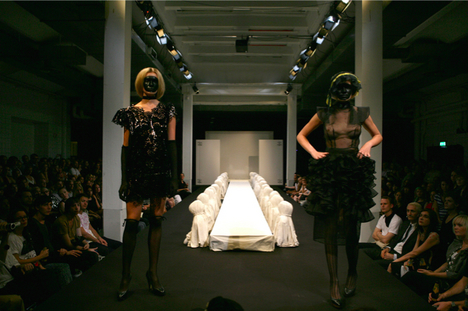 What it was that issue regarding a North Korean brand at PUB store?
You mean Noko Jeans, right? Noko Jeans was created by three Swedish guys that started their company around the idea of producing their jeans in North Korea as a way of opening up the boundaries between North Korea and the rest of the world. The issue you are referring to where when we in the beginning where the only store in Sweden that sold their Jeans. There was a big fuss about it when we started to sell them. Regardless of peoples' opinion about it, people really started to discuss the issue in North Korea when they launched at Aplace which was the idea of why they started it. More information about them can be read here.
Seems like PUB is a perfect venue for you.
PUB is definitely an exciting venue for us; it is one of the biggest department stores in Stockholm and the oldest one, which three years ago decided to reposition itself more towards contemporary fashion. We instantly liked the idea of doing a niche concept store like ours in such a commercial place like a department store.
How do you select the brands that you find in the store?
We do not have one standard procedure how we make our selection.
Our store is very personal in that way. It is more an reflection of our personal surrounding world right now and mirror of the things that we get inspiration from. At the moment we love the handcraft from the fantastic New York based brand Common Project, the playfulness from Swedish Minimarket and the fabrics from Swedish Hope. Every brand in our store do clothes that I want to wear myself or that I would like my girlfriend or my close friend to have.
After a hectic phase within the sector, how do you feel the current and forthcoming scenario?
I am super enthusiastic about the future, after a few though years with the depression we are continuing to expand and will in the end of August open up a 400m2 new store at a gallery space called "Bruno Gallerian" in the south part of Stockholm but most of all I am very excited about our webstore and the endless opportunities we have with it.
Tell me about the new magazine.
Aplace magazine is another way for us to visualize the things that inspires us. At the moment It's in English only but will probably be in both English and Swedish in the future and will most likely be biannual but the digital one is updated on a regular basis.
Stockholm Fashion Week is very niche, you can see barely more than 10 shows according to the "mainstream" brands.
At them moment I think the fashion week in Stockholm is a bit to monotone. We do not have any strong trade fairs for the more conceptual fashion brands, which make it hard for them to motivate having a show.
APLACE
Address: PUB.02, Hötorget, 11171 Stockholm
Opening Hours: 10:00-19:00 (Saturday 11:00-18:00, Sunday 11:00-17:00)
Tel: +46 8 789 1930
http://www.aplace.com
Text: Victor Moreno

[Help wanted]
Inviting volunteer staff / pro bono for contribution and translation. Please
e-mail
to us.