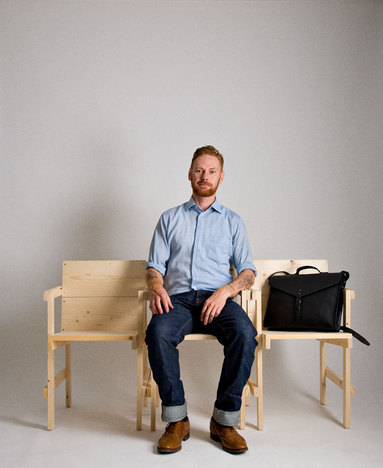 It is quite certain that Swedes have some kind of natural skill to succeed in business, it is some kind of noteworthy contribution in the rest of the world; a balance between aesthetics and value for money. In addition, according to the Swedish Institute, Sweden was the first country to require sustainability reports from state-owned companies. So the package is out there. At the same time, it happen that the Swedish fashion industry has built a strong profile with many brands that spread its unique lifestyle and reliability. Anton Sandqvist, founder of Sandqvist it is one of the most recent examples about it; entrepreneur that decided to contribute to this wheel within a demand in the market for mens bags – as a new accessory in the everyday life – steadily on the rise.
How the idea about to start up a bag company evolved?
I was lacking creativity in my job as account manager and at my free-time I started to play around making some different products. I made some lamps and furniture before I stitched the first bag. In the beginning it was really just to have something creative things to do. I have always been a handy person, building and sewing things all since I was a kid. Then when people started to ask about this bag I made I realized that there weren't many good bags for men in the market and that's how Sandqvist bags started.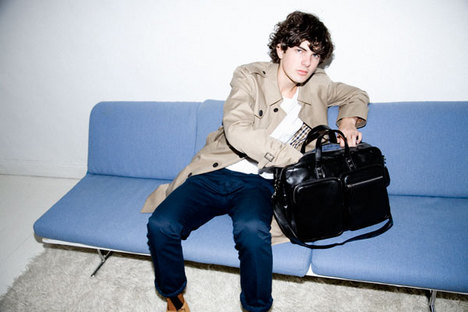 What is the core value that you look for within your designs?
A timeless style, functionality and durability. If I get to see youngsters 20 years from now use vintage Sandqvist bags they found in their parents wardrobe, then I will be happy!
How is your framework?
We have today two main lines, canvas bags and leather bags. They are distinguished of course by the price, canvas is cheaper and we want to do good but affordable stuff, so canvas is perfect for that, durable, ages beautifully, and is reasonably cheap. But to make a beautiful briefcase that you can use for decades, then a really good leather is unbeatable, and of course it costs more too.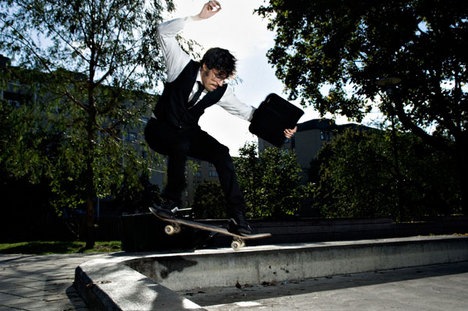 Sandqvist reflects quite fair a Scandinavian everyday life for both lifestyles, cosmopolitan and country side.
That's great that you think so. We really don't plan that we should make bags that suit for the metropolitan life and also for the country side. Me and Daniel –my younger brother, we share the design job at Sandqvist– both live in Stockholm and are very much into outdoor life such as hiking, skiing and fishing, so it just automatically becomes like that. It sounds like a cliche, but mostly we just make the kind of bags we want to use ourselves. I don't really know any other way to do it. At least not if you put your own name on it.
Samis are the indigenous people of the north of Scandinavia. How do you think are they represented in the actual Swedish society and how could they influence in some of your designs?
The traditional Samis are fascinating me a lot. They live their whole life fully dependent on the nature and the things they use in their everyday life always in first hand fill its function, but also can have a high artistic level, like a sami knife or the traditional dresses. I like the idea of things that have a clear function, to put that first, but then to make it really beautiful too.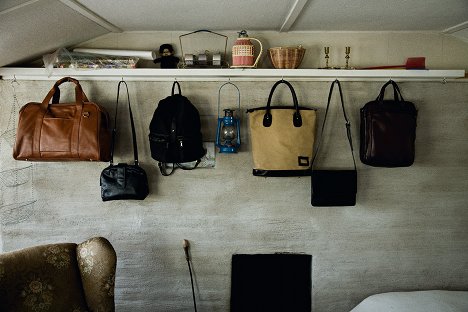 Sandqvist has a profile that stems from a masculine platform. When and why the womens line gets on board?
It is true that most of our bags are seen as mens bags, likely because we started to make bags we want to have ourselves. We do have some womens bags though. They are rather simplistic and it is sometimes difficult to say which bag is for men and which is for women. Actually I don't want to put a sex on our products, it is up to anyone to decide what they like.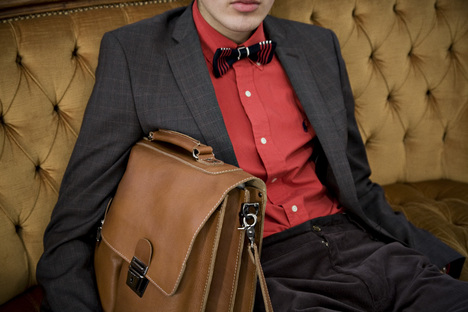 As some other brands from the likes of G-Star with Anton Corbijn or Marc Jacobs with Juergen Teller, for your campaigns you always work with the Swedish photographer Knotan.
We have worked with Knotan ever since our very first photo shoot in 2005. Knotan is great to work with, he has an eye for the simple beauty which is everywhere if you see it and he is excellent in getting the best out of a model. He is not only a photographer but really a great director. His images has played a very important role for our brand. We met in 2005 for the first photo-shoot and he has become one of my very best friends.
The brand has established itself within Stockholm area, Scandinavia and grows up as we talk in other European countries. Which markets are potentially strongest for you so far?
Sweden is our home and we always want to keep a strong position here as we design our products with a Swedish mind. Markets like Germany, UK, Japan and Korea has taken off really well. We are already represented in some of the best selection shops in Berlin, Munich and London. Over some time I think US is a great market for us, the connection to nature and heritage is strong in the fashion there, at least in some areas. But we are a small brand and we will take that step when the time is right. Now we focus to grow mainly in Europe.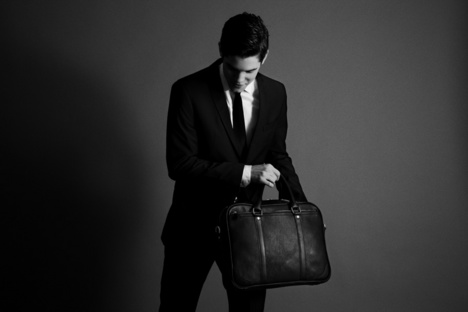 Do you have a flagship store in Stockholm?
No we don't. We might also still be a bit too small to have one. But in the area where we would like to have it, we also have our best customer, the great shop Grandpa, who have our full line so it feels a bit tricky to start a flagship store and compete with ourselves there. Maybe we will open one in Berlin instead in the future!
Looking at your items and accessories seems like you are a man that enjoys Nature. Would you like to share any activities in your spare time?
Both me and Daniel are quite into fishing, especially fly fishing. Well, Daniel is a fisher, I am a hang-around. I enjoy the nature and the adventure more then the actual fishing. We also used to do a lot of rock climbing in the 90's. My favorite activity is ski hiking in the late spring-winter.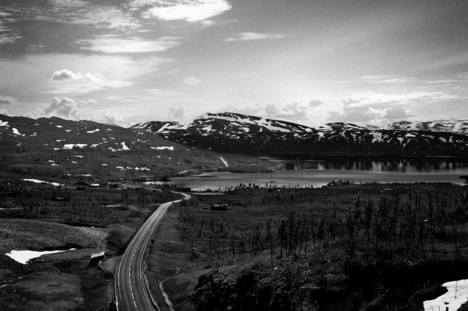 Well, Scandinavia has an amazing Nature indeed; beautiful, extreme lightning and weather conditions. Could you tell us about any particular experience?
Last winter I made a night time ski hike to the mountain Sonfjället in the north-west of Sweden. It was in the end of December and the daylight only lasts a few hours at that time of year. I took off alone around 8pm in the evening, drove to the national park where the road ends and put the skis on, using a headlamp to follow the trail. Once I got above the tree level, the full moon lit up the the whole area like a huge white lamp. It was -20 C and absolutely still. No human being had been in the large national park for at least two weeks so I made fresh tracks in the meter deep snow. Around midnight I skied the final slope down to a small cabin under the mountain, made fire in the iron stove, had some good food, a whisky and a cigarette and crawled into he sleeping bag and fell asleep like a baby.
SANDQVIST
Address: Tideliusgatan 63, 5tr, SE-118 69 Stockholm
Tel: +46 705 27 69 10
anton@sandqvist.net
http://www.sandqvist.net
Text: Victor Moreno
Photos: © Knotan

[Help wanted]
Inviting volunteer staff / pro bono for contribution and translation. Please
e-mail
to us.