Return From the Darkness
It's 2027. Born in 2007, the main character K has no girlfriend and is part of a cultural minority with few friends. In a paperless age with no books, magazines and newspapers, K collects the old media of the 20th century. His little dream is to "make a book" with his friend 21LO! But it goes against the law to make books in the age when the distribution or even printing is impossible and severely restricted without an official government emblem...

EPISODE 35
Fuck you, son of a bitch!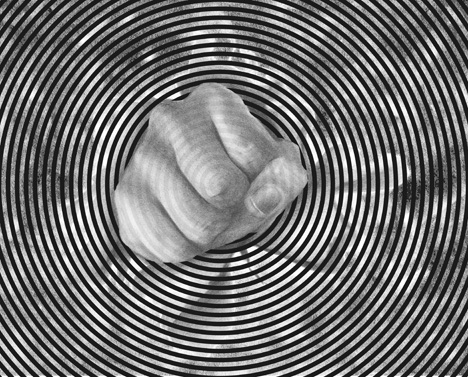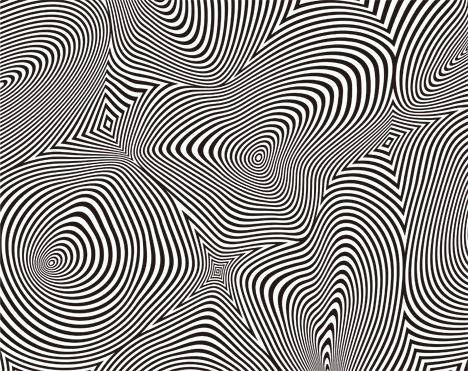 Wow.
Am I blacking out now? Is this a god talking by himself?
Am I like a pink dumbo? Or the three caballeros?
Well, it's a valuable experience.
"Hey, are you all right?"
All right, all right.
Anyway I wanna see this view well.
The green light I see over there.
No. It's red.
Am I going to die?
Taking a black dog,
along the river
to go up steadily……
There are black pets dancing.
Fluffy, fluffy.
And Renown girls in some place are also dancing.
"Hey, K."
Who? Kami-sama's voice?
"Indeed. I am a Kami-sama. You must speak out."
What? What should I speak?
"You must advertise."
Oh, right.
I almost forgot a solid light bulb in my room was getting burned out.
I've gotta go get it after work tomorrow, otherwise I can't move myself like memo memo.
"Hey, are you OK?"
Oh, I hear 21LO's voice.
The money I lent him was a thousand yen bill (Japanese yen? Euro? Pound?) which was picked up by Genpei Akasegawa.
What am I, what am I, what am I talking about.
If I'm like this……
If I'm like this……, friends of mine will forsake me.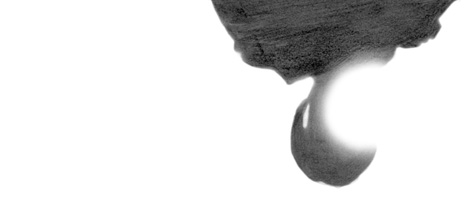 Opened my eyes, I see unfamiliar ceiling.
A Zakuian with a familiar face is looking into my face.
Looking to the right, I see the back of Nomura-san leaving the room in a hurry.
They are chatting something, but I can't hear.
K "Well……"
2 "Are you OK?"
K "Yeah. I'm OK. Thanks."
2 "Can you wake up?"
K "Yeah. Well, you know I saw something so cool. A dream that I go to a club in Manchester……"
2 "A dream?"
K "What? Is it real?"
2 "No, it's not that. Are you going crazy like you got punched in the head?"
K "Well, don't know. Anyway it was too dark to see, but something realistic……well……"
2 "You know, speak later something like that when you get sober. But it's good at least you can speak. The scary Nomura-san left somewhere."
K "A porn book."
2 "He took the porn book. A Lolita bitch. I don't fucking return this equipment, you know."
K "Huh."
K "Oh, right! I saw a paper. Kami-sama."
2 "What? Did you go mad?"
K "No no. He told me to "speak" anyway. A revelation?"
2 "God is dangerous. That opinion. We must feel ashamed of religion in this country."
K "No. It's about paper. Kami-sama. And he told me to advertise."
2 "You mean the book?"
K "Yes. He was a nice Kami-sama. He also gave me money, in a club or somewhere in Manchester."
2 "What are you talking about? It's way psychedelic."
K "Yeah, it was like udon psychedelic."
2 "A ha ha ha ha ha!!! Oshiri Pen Penz!!!
K "Huh huh."
2 "Ha ha ha ha ha!!!"
K "Ha ha ha! Anyway, it's so psychedelic."
2 "Got it. Let's do it on the radio in that sense."
K "Yeah. Radio."
2 "Can you get up?"
K "Well, probably"
2 "Never come to the damn room like this again."
K "Fucking Nomura!"
2 "Never return the equipment."

Text and images: Kurando Furuya, Hitoshi Odajima, Tomoki Kurokawa
Translation: Mariko Takei