The Hong Kong based publisher, viction:ary has released "Point East" in October, 2008. As its subtitle "Explore stunning talents in Asia" shows, the book is focusing on the artists whose creativities expand in the diverse field in the Asian regions.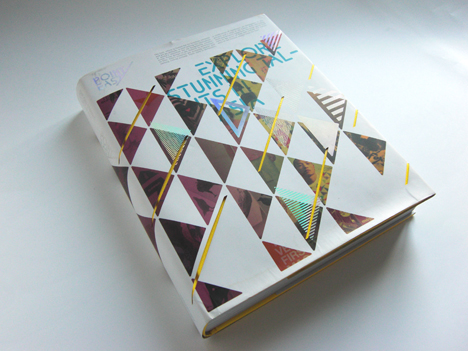 Contrary to the viction:ary's art book series released before, Point East is not only introducing artists' works but also featuring many interviews that reveal the process of the creativity and how and where the design deals with.
Here are 6 groups of artists selected to introduce and look closely into their creative talents individually.
MEWE DESIGN ALLIANCE (Beijing/China)
Sleek Series is an Adidas Originals Foot-wear catalog, which gives you a playful touch of ideas. Its overall use of soft tones of colors and hand-drawn illustrations evoke feelings of comfort and warmth.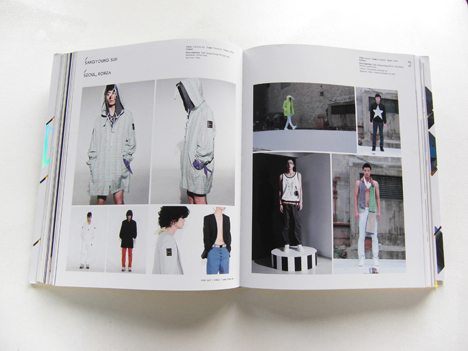 SANGYOUNG SUH (Seoul/Korea)
Here are graphically showcasing his clothing lines, which highlight his sensitivity of detail works. The photo portrays a magical presence of the models wearing his clothing as if they existed nowhere.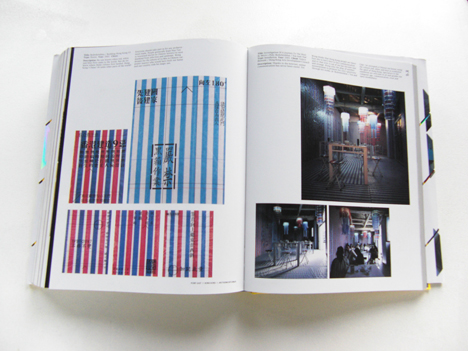 ANOTHERMOUNTAINMAN (Hong Kong/China)
"Redwhiteblue" series show an idea derived from the 3 colors you usually see. The texture looks like worn-out plastic sheets and its colors are as faint as it runs, and the slit material is transformed into the shade of the lamp. I can imagine a café with the shaded lamp creating people's chatting in a comfort place.
ASYLUM (Singapore)
Their creation is an experimental field of ideas. You will have your own solution of how you see their works which are full of the sense of humor. They will lead you to the journey on the boundless expanding experimental design.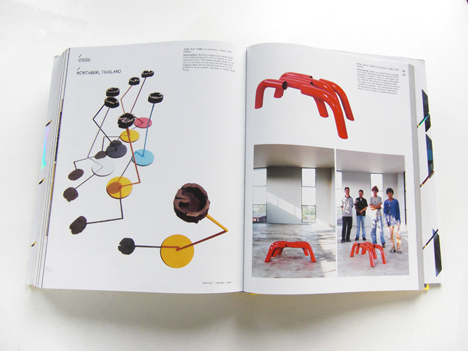 OSISU (Thailand)
They use recycled materials in the Eco-products series which showcase their unconventional use of the materials that users can seek their own ways of its use. The new sense is gathered in their use of recycled material for furniture.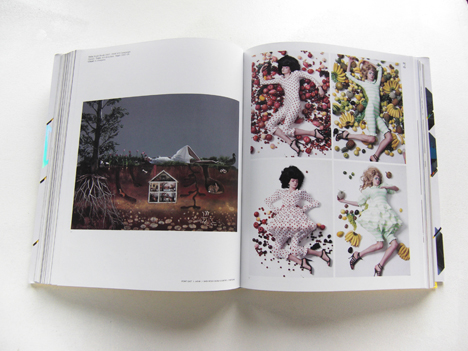 NAGI NODA (UTHU-COUNTRY/PARTIZAND) (Tokyo/Japan)
It was a shocking news for many people, fans, and the creative world to learn of her sudden passing on September 7th. Her creative works are just like her creative life. She has created her own unkown world. She is full of ingenious and creative ideas and her ability to express them visually is one and only. She is one of real creators among the world-class artists.
The work here shows like a shooting game between NODA aiming at a target and us looking into the target. Her creation has always discover us a new way to enjoy things.
Point East
Publisher: viction:ary
Specification: 432pages, 210 x 268mm
Release: October, 2008
Language: English
ISBN:978-988-17327-1-2
Price: US$55.00
Text: Satomi Gentsu
Translation: Mariko Takei
[Help wanted]
Inviting volunteer staff / pro bono for contribution and translation. Please
e-mail
to us.