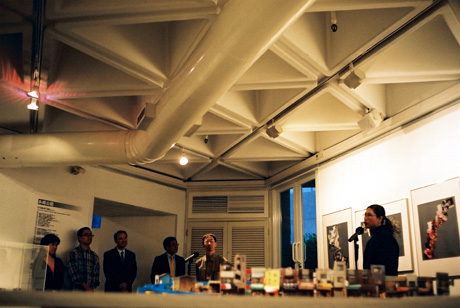 Japan is always the most popular travel destinations for Hong Kong people. During the past Easter, many Hong Kongers spent the long weekend in Japan. If you missed the golden holidays to travel to Japan, don't be disappointed! Now you can have a chance to experience the Japanese city life even just staying in Hong Kong.
The renowned Japanese photographer and artist, Itozaki Kimio, was invited to have his first Fotomo exhibition, named as "Fotomo x City", at the Hong Kong Arts Centre in Hong Kong.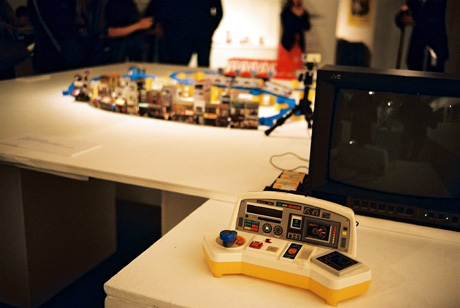 Developed by Itozaki Kimio, Fotomo (a word stands for "Photograph" and "Model") aims at capturing the different angles and slice of life in cities by photography. Although photograph is 2-dimensional, Itozaki Kimio can still make a 3-dimensional photography model by different shots and cut & paste process. The final result is 3-dimensional micro models featuring different city scenes.
Now all you need is just an exhibition ticket, you can go to visit different cities in Japan, such as Tokyo and Osaka. OK… hold you ticket and here we go!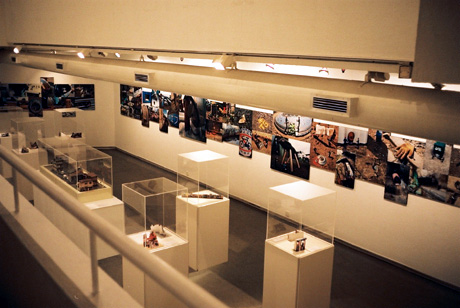 Firstly, why not just have a walk in the busy street of Osaka? With the Osaka commercial area, Ebisubashi Bridge as the background, you can meet many locals there.
It's time to leave Osaka and let's get on the train together! For this train journey, you can take a little peep at the passengers surrounding… some are reading newspaper, some are taking a nap, some are chit-chatting, some are… are we violating the other's privacy?!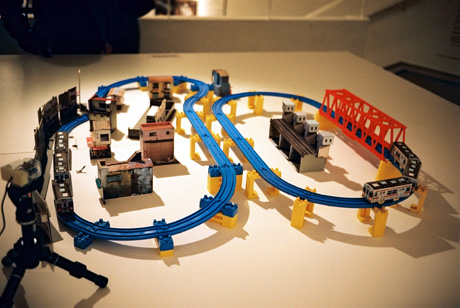 In the exhibition, there is a "real" train running in another Fotomo city! This train, which is also a piece of Fotomo work, is equipped with a micro camera. You can not only enjoy the scenery through the micro camera, but also to be the captain of the train to control its speed and condition!

Itozaki Kimio has flied to Hong Kong for the opening of his exhibition. But he does not simply leave here after the ceremony. He has already spared an area for a Hong Kong Fotomo! During his stay in Hong Kong, he will hang around and capture the usual lives of this busy city. Let's wait and see what Hong Kong is like through his lens and creativity.

Fotomo x City Exhibition by Itozaki Kimio
Date: 1st – 18th April 2004
Place: Hong Kong Art Centre
Address: 4F, 2 Harbour Road, Wanchai, Hong Kong
www.h5.dion.ne.jp/~photomo/

Text and Photos: Man Chung Lee and CC from Shellmoonsite

<!- Rubicon OS Player -->