A small zine was delivered to our office the other day. Launched in LA on March 20th, Megane is a portfolio zine that collects works of young Japanese artists released by StarGraphics, who works on designs and supports artists in Tokyo and the USA. Megane#01 features three artists' works through twenty pages of zine, and includes messages from six well known artists from the U.S. delivered to young Japanese artists on the back of the zine. The LA-based publisher, Mr. Shimura, introduces more about Megane that was created by putting his enthusiasm fully into this small zine.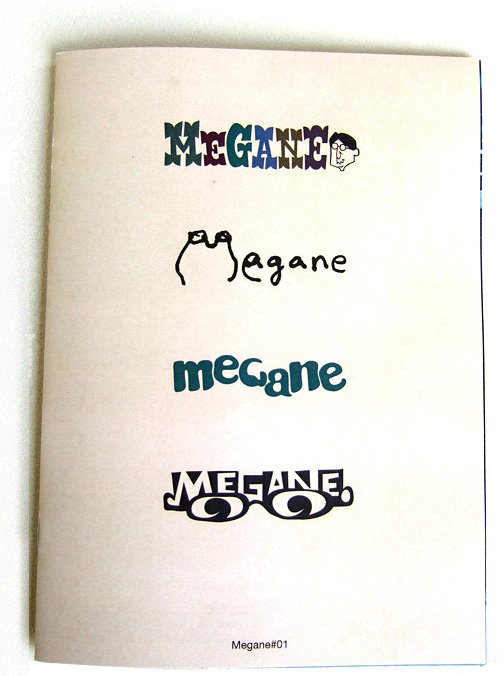 Please tell us how and why you started Megane?
While I was in Tokyo, I met many young artists and found they had a lot of enthusiasm for their creations. Their artwork was amazing. Even to hold art exhibitions in Tokyo generally, it seems its aim exists in the show itself and the works are rarely sold actually. But here in LA I was surprised by people actually buying art. They display it and view it as culture. What's more is that the background and experience of the artist is not important so much. I was surprised by the difference here and in Japan, and I wanted to link young Japanese artists to the market in LA, and came up with the idea to make a zine and sell them for that purpose. Soon after, I ran out to proceed with this project first to ask three Tokyo-based artists I respect, and here we have this zine.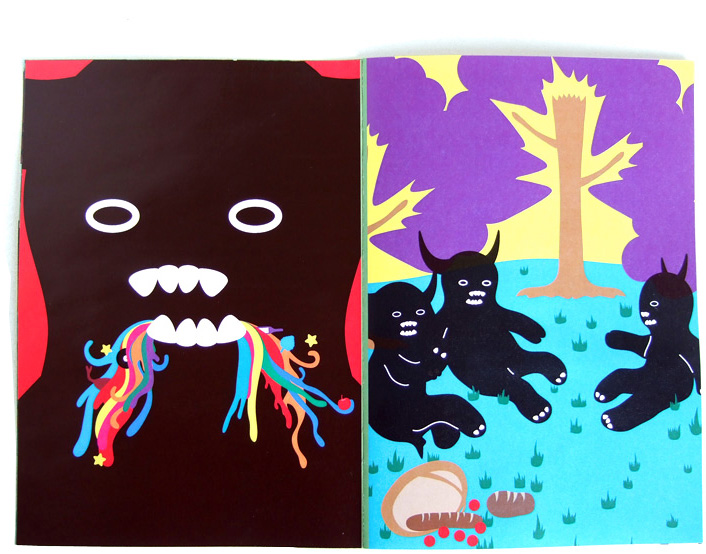 Anamachy Painting
Do you have any themes that go along with each issue?
The participating artists for the first issue consist of three groups: Anamachy Painting, Yu Nagaba, and Yusuke Hanai. Megane is a kind of portfolio zine so the artists can be exposed in the U.S. market.
I didn't request what work we wanted to feature. We all know each other so I know what kind of work they create, so we didn't want to limit them on that. The only thing I think I requested was to send us the best work they've ever made. I really appreciate their participation to Megane. I hope people can feel the visual link as well as our friendship from the zine as a collection of different visual works.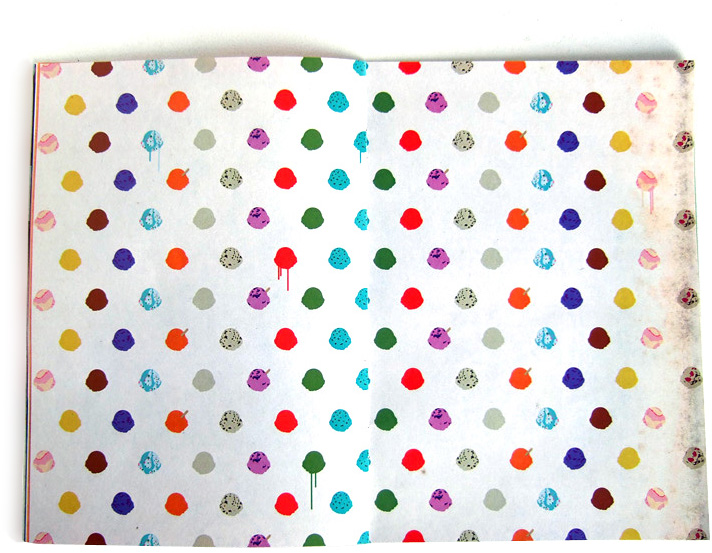 Yu Nagaba
How do you select the featured artists?
We limit young Japanese artists. I feel odd using the word "young" a bit because I think anybody could be a "young artist," even if you are in your teens, thirties, or even fifties. Even after you bloom you might have other buds that are to be flowers. After releasing the first issue, there are more artists whom we want to feature in Megane. As long as ideas come to mind, I think I also have potential within myself. I sometimes imagine I want to feature my own work someday.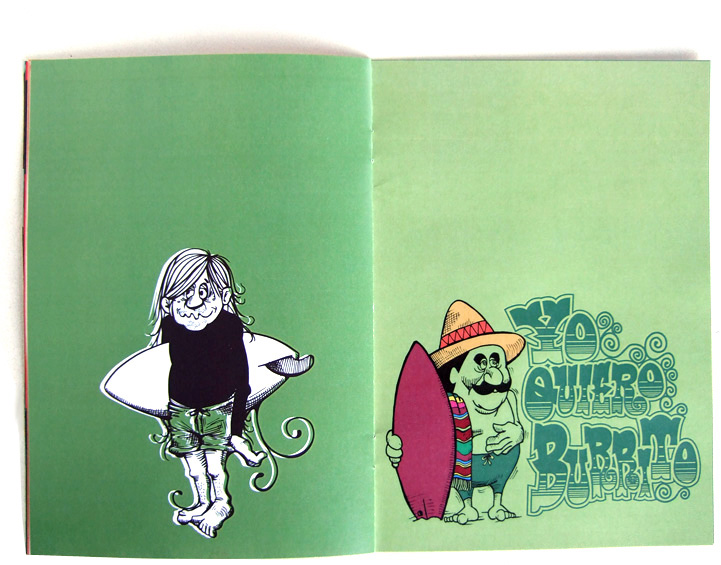 Yusuke Hanai
There are messages to young Japanese artists from the U.S.'s six big artists including Mike Milles, Ed Templeton and KAWS on the back cover.
We featured messages from six artists: Mike Milles, KAWS, Raymond Pettibon, Ed Templeton, John McCambridge, and Alma Allen.
I asked them for a brief on the project. Ed gave me a reply as soon as we asked him via e-mail. I felt his kindness from the message. Pettibon is a very gentle man…as we asked him to write us a message; he started to write down his home address saying something like, "please come visit here if you need a place to create work." We were totally surprised by that! Thinking it was private information, we asked him to rewrite another message.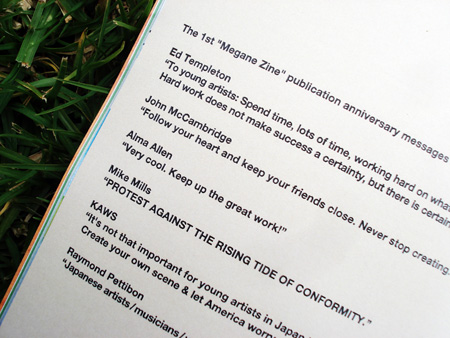 Any upcoming plans?
We would like to continue to publishing upcoming issues and increase the places we can sell the zine. I wish all the featured artists good luck. I will be happy to return a favor to them for visiting the States with the zine. I want to do some kind of exhibition of Megane in LA. It would be wonderful if the exhibition could travel around the States with artists together in a wagon, shooting films and screening it…it might be like a copy of what Aron did though.
Where can you buy Megane?
There are 3 shops where you can buy Megane at the moment. Soon there will be more shops where you can find the zine as we're working into more distribution.
FAMILY is a bookshop located in the West Hollywood. This place is one of my favorites. They have a wide range of selected items including Osamu Tezuka's comics, Mike Mills's works, Raymond Pettibon's posters. Offering weekly events, FAMILY is one of the most important hubs for zine publishers in LA. FAMILY is just like a first stage for all zines, and it's a bookstore where zines gain prestige once they are sold there. They accept orders to ship to Japan.
Munky King is a shop that mainly features designers' figures. They regularly offer events and art shows with local artists. It's located on Melrose Avenue.
Tortoise. It has been featured on the back issue of SHIFT. They will have Megane for sale.
Megane
Publisher: StarGraphics
Release: March 20th 2009
Price: 10USD
Will be released irregularly.
http://www.stargraphics.jp
Text: Mariko Takei
*You will have a chance to be one of 10 people to receive a Megane! Click here to apply.
[Help wanted]
Inviting volunteer staff / pro bono for contribution and translation. Please
e-mail
to us.