New York based artists/designers group of four men is called " D2 ". It was a year ago when they started on creative works. Aside from creating one of a kind furnitures, clothes, objects, they also participate in trade shows to exhibit in a gallery as an artist group. Created a cover design for SHIFT, they are working with full of energy.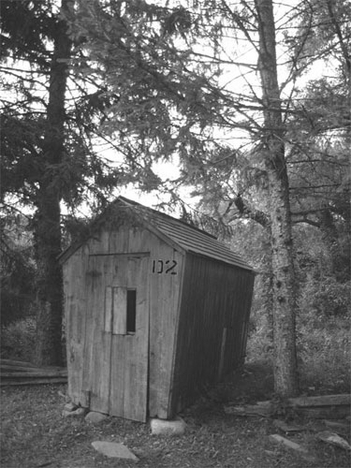 Please tell us about yourself.
D2 is a New York City based design collective specializing in interior decor and clothing.
Our creations emerge from studying objects from various angles and adding a hint of our playfulness. We are deeply inspired by relics from American antiquity, and the rustic feeling that these items evoke is what drives our passion to create contemporary, one of a kind works of art.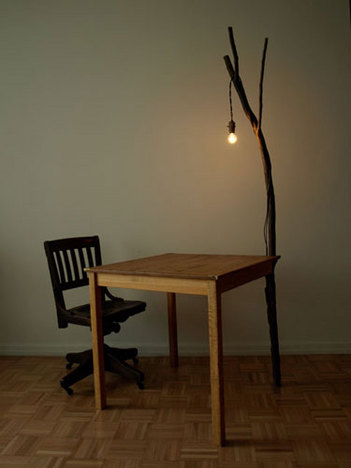 Branch table / natural
Please let us know each member's parts in your group.
Our collective is comprised of three artists. Although each member of the collective is involved in the conception, design, and production of all of our work, each artist has a field of specialty.
Yoshihito Ito, a graduate of Mushashino Art University, is primarily involved in the design of our industrial inspired furniture. Kazuya Kubo, entrepreneur, specializes in clothing design, as well as interior decor. Tim Ito, New York and Tokyo based interior designer and architect, heads the interior design element of D2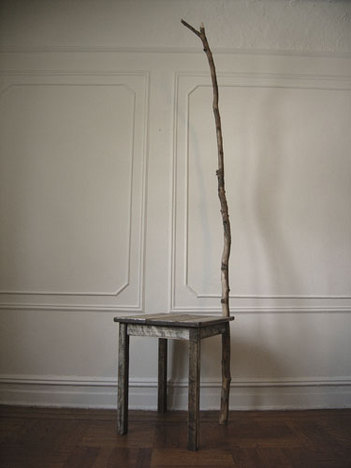 branch table / small 03
What is your own story of D2?
Founded in 2010, D2 is a relatively young collective. In 2011 we showcased our work in the WANTED DESIGN trade show in Chelsea, during the ICFF event. We introduced several concepts at this trade show, including the branch table.
We also had the opportunity to feature our work in the window display of MAX MARA, a retail store in Manhattan and also in several retail stores in Dumbo and Williamsburg, Brooklyn. Right after the show, we had an interior design/ decoration project for a cafe in Manhattan.
In May of 2012, the collective featured several pieces in a group show at M55 gallery in Queens, New York, and and another exhibition is scheduled for summer 2012.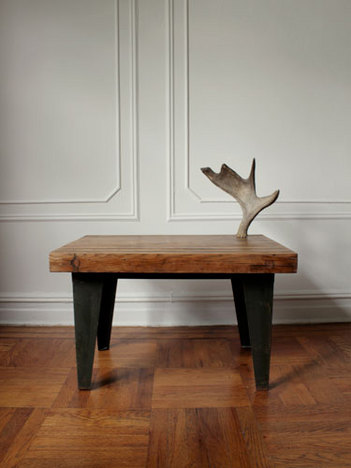 moose antler table
What is the your first contact each other and what is the first opportunity to start your group?
Yoshihito Ito and Kazuya Kubo met while working together for a clothing company in the lower east side of Manhattan. After seeing some of Yoshi's work, Kazuya put forth the idea to start a brand or collective. At the same time Yoshi met Tim, one of the original founding members, who shares same vision in Manhattan. Shortly after, three of us decided to collaborate and begin D2 design collective.
We began investing time in visiting consignment shops, art galleries, and interior stores, showcasing our portfolio and spreading the works about our collective.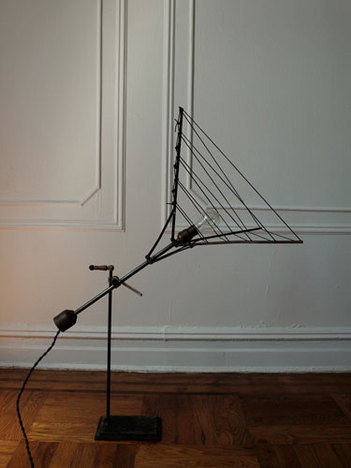 antenna lamp
What are the origins of the name D2?
D2 is the number of the apartment that Yoshihito and Kazuya rented together after founding the collective. Everything started from here. It is both our studio and our home. We love being here. That's it.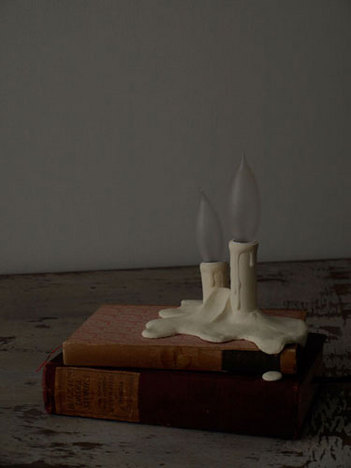 book and candle 01
Please tell us things that you care about most when creating.
When analyzing a substance, we tend to fall back on our preconceived ideas. However, if one analyzes an object from a different perspective, it can be seen in a fresh new way. Looking at objects from a new standpoint enriches our inventiveness and leads us into new world view. Trying to study objects from various angles and adding a hint of our playfulness is I guess our concept.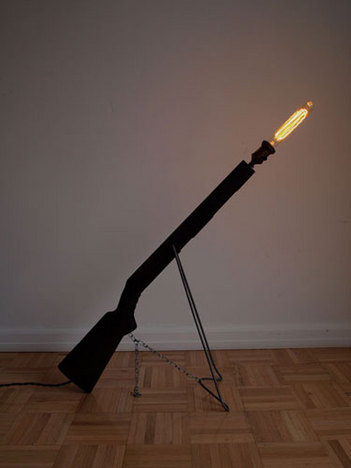 gun lamp
What is the merit of antique and vintage for D2?
To us, vintage and antique items have qualities that are unique and beautiful. The patina, texture, and imperfections that characterize the items we use are what inspire our vision. These relics hail from a time when things were made to last, and this quality is inherent in our products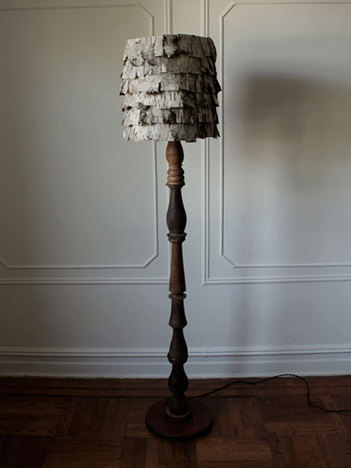 horse tail lamp
What kind of people do you want to use your furniture and clothes?
We would like to share our works with anybody who appreciates them enough to display in their own space and show commitment by taking good care of objects.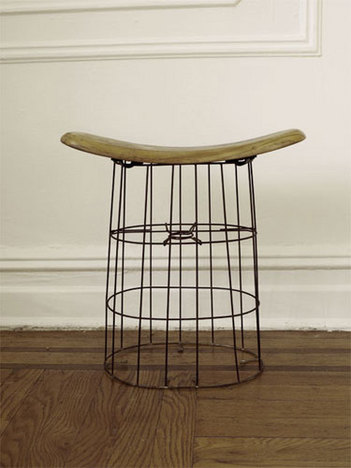 foot stool
How do you usually work on when you create?
We all design as individuals who share a common vision. We work as a team to select the components, evaluate the proper market, and brainstorm on specific designs. The overall esthetic that results is a product of the creativity of the artists as well as the qualities present in the materials that we use.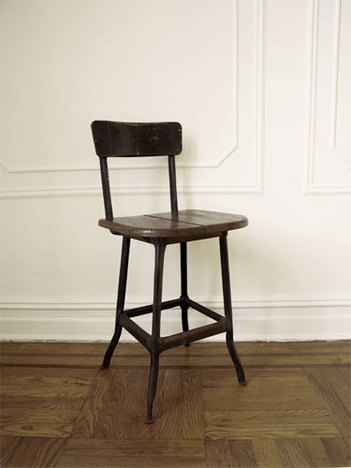 metal staple chair
Is there any artist who you feel inspired by
The components of most of our furniture and interior decor are mostly hand made, and very old. Such being the case, we would say that the artists that inspire us most are the creators of the various antique and vintage parts that we use in our art. Although we may not know their name, their craftsmanship is very inspirational to us.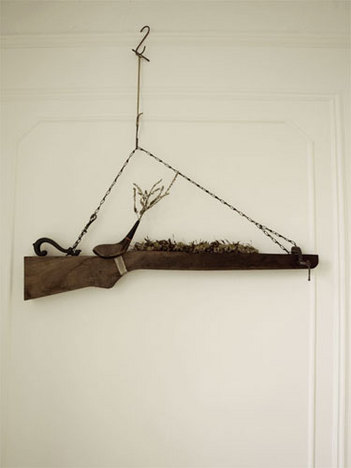 gun planter
How do you get inspired your works?
Our inspiration and ideas come directly from the materials that we use. Vintage industrial items and parts that we called junk in particular are very inspirational to us.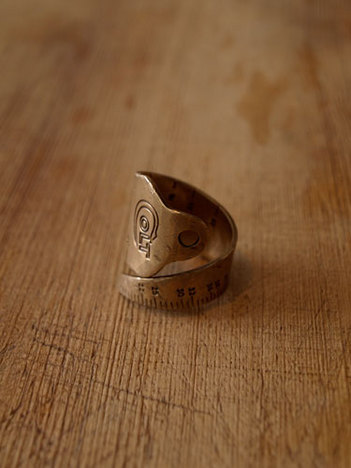 bullet sizer ring
Why have you worked in New York? Do you have a plan to work in Japan?
In NYC, there is an abundance of the sort of materials we like to use. We frequent flea markets and scour antique fairs throughout the city to acquire rare antiques and vintage items that are not widely available in other countries. NYC provides limitless opportunities for artists and entrepreneurs, and that is why we feel it is an excellent home base for our company. We are currently working on establishing D2 in Japan, and Yoshihito and Tim are currently pursuing this goal in Tokyo.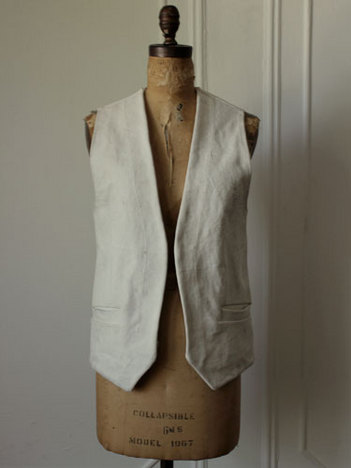 white canvas vest
What is the difference between New York and Japan?
We feel that the quality of Japanese products is generally more technically sophisticated than in the United States, but the American tradition of simplicity is something that we value. We feel that this difference also relates to the culture difference between Japan and United States. Simply built, well made products also tend to last a very long time, which is why there is such a wealth of great quality antiques in the US.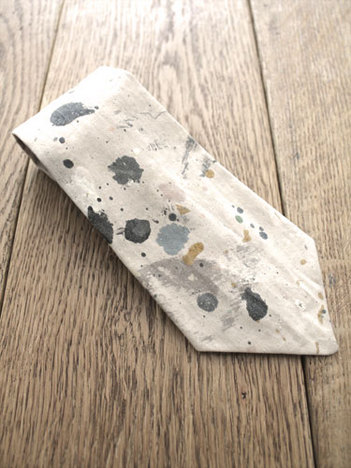 abstract paint tie
What was your concept for the cover design?
We feel that this image embodies one of the creative concepts of D2. What we focus on the most during our creative process is texture. Texture is an essential element in our work.
Do you have any project plan? Have you got field which you would like to explore your design practice in the future?
We have an upcoming exhibition at M55 gallery again this July. We hope to expand upon this and have more gallery openings in the near future in NYC.
Right now, we have a few retail stores that we do consignment in Dumbo and Williamsburg Brooklyn. We aim to have our work in more stores in Manhattan soon.
Members of the collective are also currently operating in Tokyo, attempting to establish a foothold for the brand abroad in Japan. A retail store in Tokyo has shown interest in our work and purchased several pieces. Eventually we would like to export our products there and establish a demand for our unique American vintage and antique inspired artwork.
Please give a message to Japanese readers.
The thing that is most important to us is for people to enjoy and become inspired by our creative vision. We hope that this interview shed some light on our philosophy for others to inspired by. If D2 could one day become an influential design collective, we would take great pride in inspiring a new generation of designers and artists. Thank you.
D2
info@d-002.com
http://d-002.com
Text: Hanae Watanabe

[Help wanted]
Inviting volunteer staff / pro bono for contribution and translation. Please
e-mail
to us.