What would you say are the best things that happened to you so far?
One of the best things that happened to me because of this job, is that those people I used to admire ten years ago have now become my colleagues. Another great thing is to see the reaction of the children when they find these stories. We recently went to one school with my father in law, and every 5 year old kid had a Pototo book in their hands, and it inspired them to make a play, a song, a bunch of letters, everything for Pototo. At that age, everyone has the same possibilities of achieving things, that is what I realized when I was there, witnessing their creativity.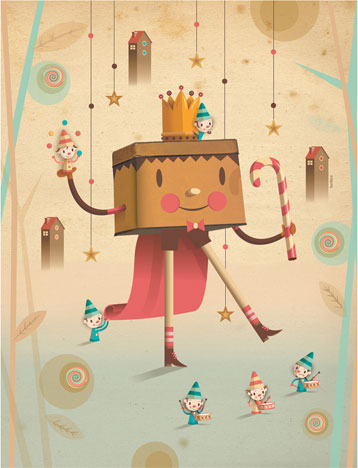 You like to say you don't make illustrations for children, though, how is that so?
I don't make drawings for children, I draw for myself, and it's kind of pretentious to think you would get the attention of kids just like that. I make the book I like to do, but I don't worry about who will understand it or not. What I try to do when I illustrate is to create an understandable book that works, the most important thing isn't making decorative illustrations but author pieces that enrich the written story. That's an album book; it's where illustration and text function independently, both things are equally important.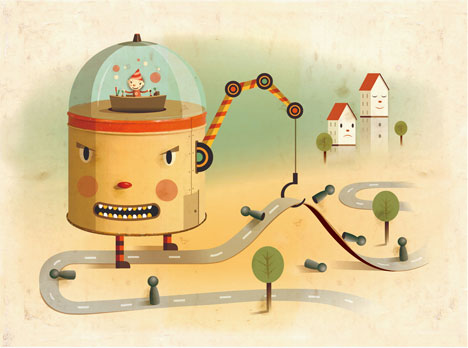 What would you like to do that you haven't done until now?
I'd like to work with an animation project and keep creating books freely; I'd love to do so many things. Maybe I'd do some merchandising with stuff also. I did a puzzle and postcards; it's a nice thing to work with objects.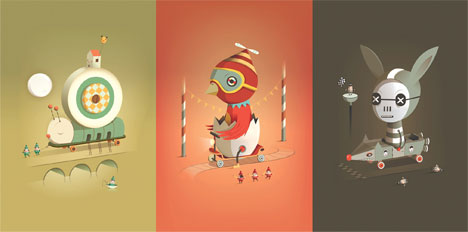 What are your next projects?
Next year I'm travelling to Bologna, Italy, to the most important children's illustration Fair. They invited Argentina and we're going to an exhibition there with a group of people. It will be a very interesting experience.
Not as interesting as having discovered a whole new world, though, I think to myself. A place where people work to make us happy, people whose job is to reconnect us (the readers) with who we really are. So I leave his place with some postcards and books that magically make me absolutely happy. Who needs more than this?
Text: Gisella Lifchitz
Photos: Courtesy of the artist, © Cristian Turdera


1
2
[Help wanted]
Inviting volunteer staff / pro bono for contribution and translation. Please
e-mail
to us.