'Benzin' showcases the work of young Swiss designers. The bright pink-colored cover catches your eyes first. As you turn the pages, numbers of works and interviews of spirited young graphic designers who lead the current Swiss graphic arts scene welcome you with an excellent layout. It's definitely a must-see book for those who are into graphic design.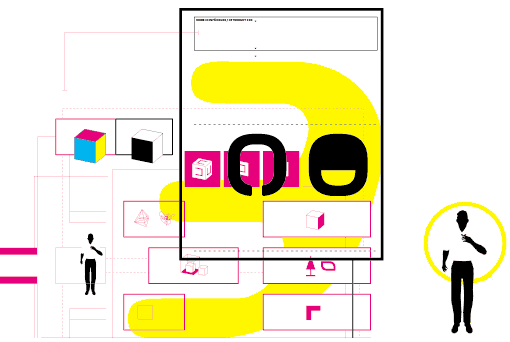 First of all, please tell us who you are.
Thomas Bruggisser and Michel Fries are Benzin. We are the editors and designers of Benzin, Young Swiss Graphic Design and studied five years ago Graphic Design at Monika Gold's, DGM, Zurich.
Please tell us about the book 'Benzin'.
The book Benzin takes a look inside the laboratories of today's young Swiss graphic scene. Based on our research, we come up with a personal selection of design. Many of the artworks were unpublished. The book's focus is on the actual work of the designers, though Benzin also examines the attitudes and the environment out of which this work has emerged.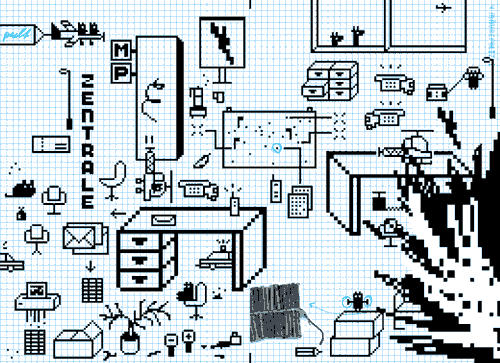 How did you get the idea to produce the book?
Choosing graphic design for a magazine article about unknown Swiss Graphic Design, we found a huge amount of interesting artwork waiting to be published.
Is there any standards to include them?
Benzin showcases the work of commited and promising young Swiss designers. A call for entries brought 80 portfolios in different qualities. We layed out all the works in a big hall and chose 45 portfolios to be published. First of all, it's our choice. We were looking for works to be pubished in a book. That means: no screen design or multimedia, but typefaces, posters, flyers, illustrations and commercial works. Lots of people asked us to contribute with a project.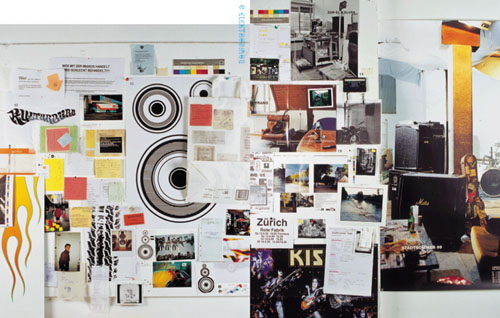 It also has designers' interviews, not only artworks, and the binding and layout of the book look wonderful. What did you care about the most when you were doing the layout? Or what was hard for you?
A book has always to step behind the presented artwork. Nevertheless, we tried to make it sexy looking in a bookshop.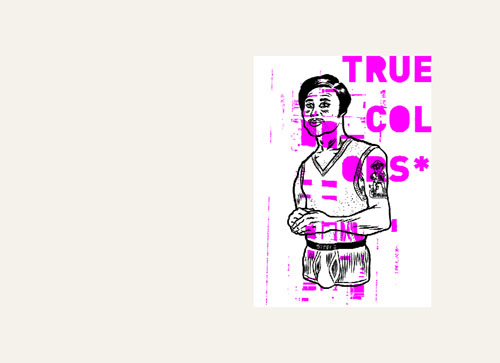 Many contributors participated in this book. How did you build a relationship with them?
One contact led to another and so, we travelled around Switzerland for six months visiting studios and peoples.
What do you think is the most important aspect about graphic design?
Michel: Graphic design has to capture my heart.
Thomas: Graphic design has to find appropriate solutions and to present them with new forms of expressions.
What do you want to tell through this book?
We show the state of art of young Swiss Graphic Design and want to encourage people to follow their own ways. We like to establish the value of free authorship in society and the economy.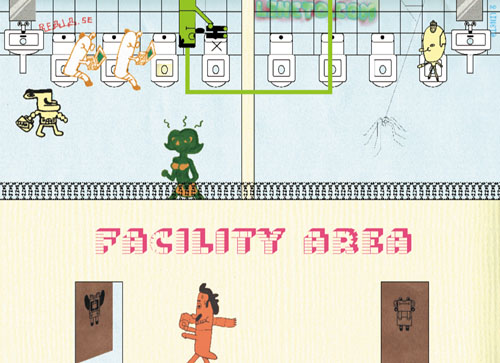 Are you planning to publish 'Benzin 2'? If so, who do you want to include for the second issue?
We'll continue publishing under the label Benzin, but with new content.
We'd like to ask you about the graphic design scene in Switzerland. What's hot now? And what do you think it will be like in the future?
Vector graphic design is hot, straight font design, strong conceptual work. At the same time, there's a way back to photocopies, cheap materials, rough fonts. We think, the hype on Swiss Graphic Design will cool down and the focus move to the next graphic scene.
Swiss typography is popular and has a worldwide reputation. Why do you think this is?
Because of our old and forgotten all time heroes, the typography godfathers. And Switzerland has a good professional education system, too.
Are there any artists and designers you're interested in?
We like any interesting person occupied seriously with graphic design, sacrifying and devoting her life to her work.
The last question. Do you have any plans for the near future? And is there anything you would like to do in the future?
Yes, yes. We'd like to travel to Japan and visit Shift over a few bottles of beer.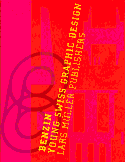 Benzin
248 x 171mm, 320 pages, Hardcover, 2001
ISBN 3907078349
Thomas Bruggisser, Michel Fries
Address: Neugasse 6, 8005 Zürich, Switzerland
Tel: 41 1 271 10 11
Text: Mayumi Kaneko
[Help wanted]
Inviting volunteer staff / pro bono for contribution and translation. Please
e-mail
to us.