ECHIGO-TSUMARI ART TRIENNIAL 2000
From July 20th to September 10th, a huge art festival entitled 'Echigotsumari Art Triennial' was held in Niigata, Japan. This festival was spread over 6 cities, covering an aread about 762km2, for the first time in Japan.
In Echigotsumari, Niigata, more than 150 well-known artists worked in cooperation with local people. The festival's theme was 'Human beings are involved in nature'. As the title shows, this festival allowed us to experience that we human beings are involved in, and live together with, nature.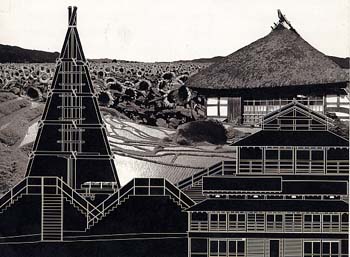 Tsumari, Niigata used to be a lively region with a silk goods industry, but like most local cities, this region is becoming severely depopulated because more young people are leaving for cities. Given the situation, Fram Kitagawa, representative of Artfront and also a native of this region, organized this festival in cooperation with local people.
For this festival, more than 700 people gathered to do volunteer work and each city was full of energy. For those 53 days, there were many other local festivals, events and concerts, and you must have enjoyed Tsumari itself.
Even if you missed a chance to visit this festival, there are many artworks that you can enjoy throughout year. If you take any interest, you should visit this region.
The first city is Tokamachi City. It's the center of this festival and also the center of this region to link local industry, culture and nature.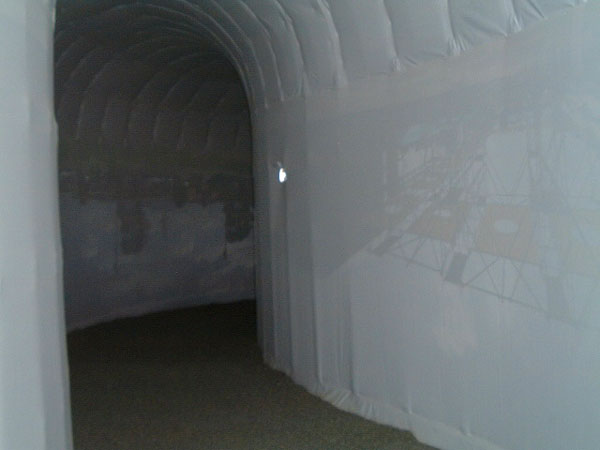 The most prominent work in this city is 'A meandering space where three eyes project the outside spaces on the opposite walls' by Tokihiro Sato. It uses a camera obscura system of an old-fashioned camera and projects an unrealistic landscape of light by three lenses attached to the wall. Inside is insulated from the outside world and it makes you feel as if you're living with light in the fourth-dimensional world.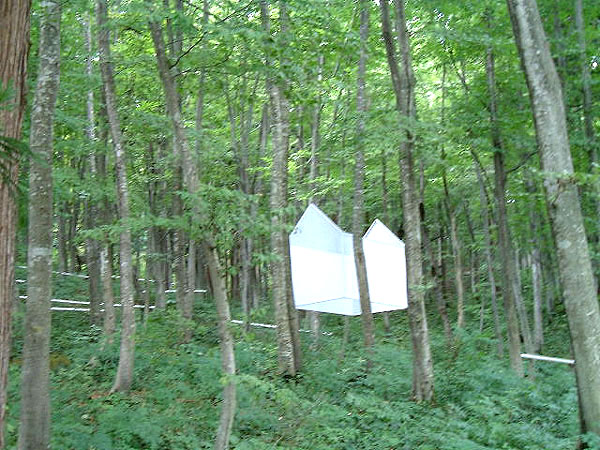 The next work is 'In Memory of Snow' by Hossein Valamanesh. It created an environment to unite artificial things and the natural world, with the theme 'mutual relationship between people and nature'. White ladders and white houses are scattered in a grove of beech trees, and creates the harshness and beauty of winter within a fully different landscape of summer. This work lets you know the harmony of artificial things and nature.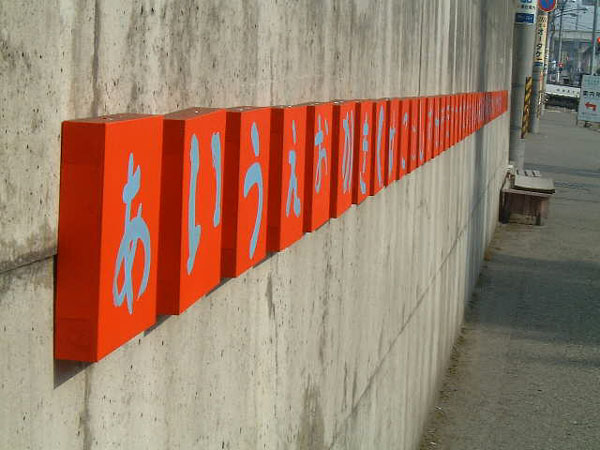 'ABECEDAIRE' by Jean=Michel Alberola is a pop installation which consists of unique words and strong colors like red and orange. The idea is 'Utopia for Children'. It was a sensational work installed within old rows of houses.
I was also strongly interested in 'TAF (Eye Taxi)' by Yook Keun-Byung. Video monitors are displaying human eyes and they are installed on the rooftops of 4 taxis. You were lucky if you could get this taxi. Unfortunately, I could not find it.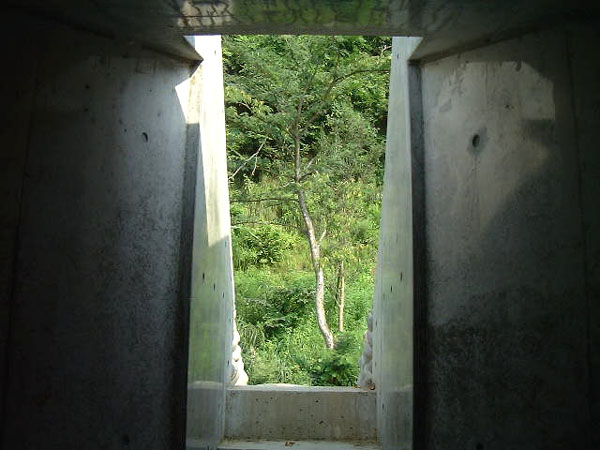 'A Small House – Don't forget to listen to-' by open competition winner Yoshiaki Ito built a small underground space for just watching a tree across the river. It was just an ordinary tree but it motivated him to create this installation.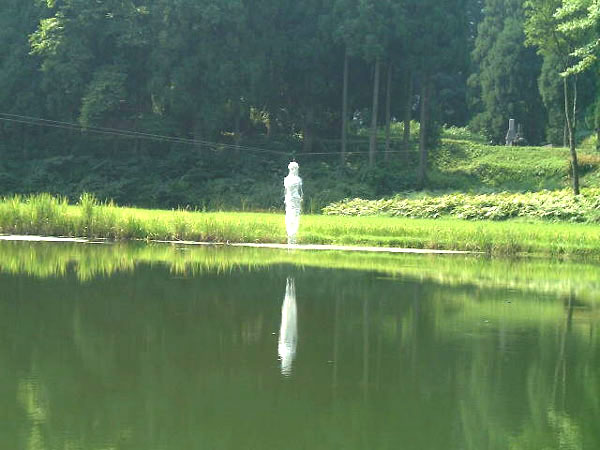 Lee Bul installed 'Water Goddess' over a pond. This work came from a forgotten cloth of a goddess 'Sun-Nyoh' in Korean folktale. The cloth made of sparkled beads makes an illusion like it's flying down from the sky.
[NEXT]
[Help wanted]
Inviting volunteer staff / pro bono for contribution and translation. Please
e-mail
to us.