The Finish-Swedish couple Inka & Niclas represented by Dorothée Nilsson Gallery, which is located in Berlin, exhibited "Family Portraits", a collection of self-portraits taken while the artists, together with their two children, traveled to idyllic panoramic settings across the world. The family is portrayed as one blurred shining piece representing unity, with a reflecting halo around it, just as if the silhouette they form were cut from the image of the setting.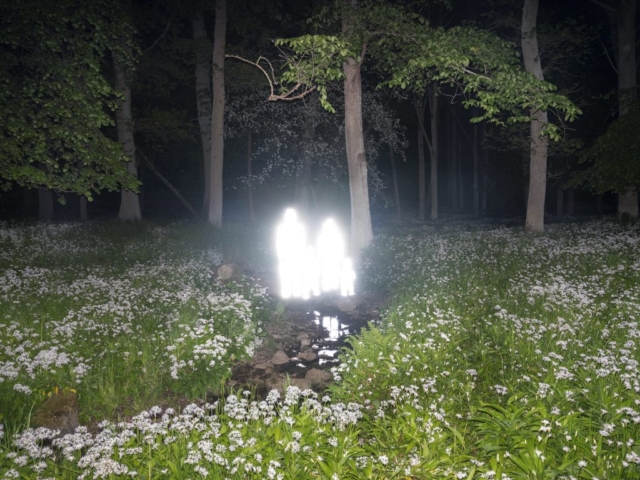 Inka & Niclas, Family Portraits XV, 2020. Courtesy of Dorothée Nilsson Gallery © Inka & Niclas
"Our work typically has to do with the consumption of landscapes through cameras and screens, the whole loop of traveling, photography and sharing. We have been working on our series Family Portraits on and off, for 6 years and the way we see the work changes as the years go by. It started when our first child was born and we realized we had easy access to a family. Our initial idea was to go around to these romantic landscapes but let the camera register the proof that the family had been "there" instead erased us. Quite early in the process we realized that the glowing figures in combination with the dramatic sceneries also convey something more spiritual and a bit eerie", explains Inka Lindergård.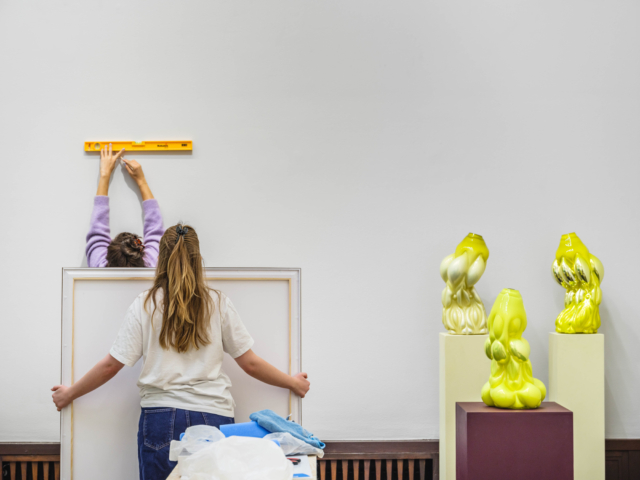 Gallery Steinsland Berliner. Photo: Jean-Baptiste Béranger
Swedish contemporary art Gallery Steinsland Berliner founded in 2008 by Jeanette Steinsland and Jacob Kampp Berliner, made a group presentation by some of the GSB artists. Hanna Hansdotter, Danilo Stankovic, Fredrik Åkum, Ragnar Persson, Oskar Nilsson, Malin Gabriella Nordin, Ylva Carlgren & David von Bahr.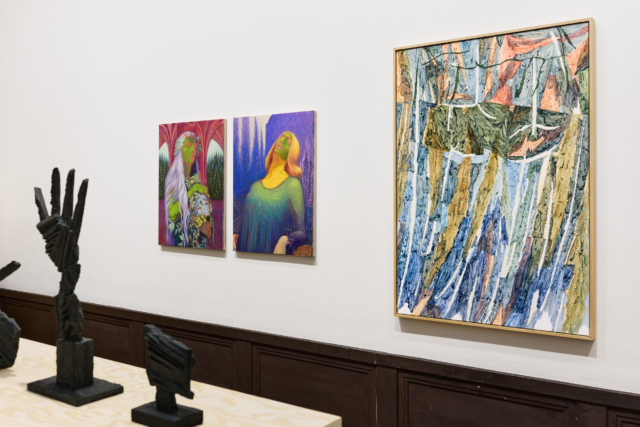 Gallery Steinsland Berliner
"We wanted to present work by some of our core artists, and we thought it was important with a group presentation to be able to show all the great new works that had been produced the last two years. Market was a super good experience both for the gallery and the artists." said Steinsland. GSB works with up-and-coming artists very often but some of them have had their breakthrough whether this happened before or after exhibiting at GSB. It is the case of Swedish sculpture artist Hanna Hansdotter (b. 1984) who for instance has collaborated with Kosta Boda, one of the world's leading brands in glass and art glass.
Read more ...
[Help wanted]
Inviting volunteer staff / pro bono for contribution and translation. Please
e-mail
to us.