Each person is unique, how can you assure the best result of OM–SE?
Skincare ingredients do not know the gender of the skin. Men's skin is in general about 20% thicker than women's, but dry skin is dry skin. Oily is oily. Our product philosophy is to care for skin using fewer high-quality products in a versatile and personalized way. A cream is a fixed blend of water and oil. When applying more cream it gives you more of everything, not only the part your skin craves. The flexible nature of our products makes them work for all faces and seasons.
You have a neat and attractive design. How do you think that helps to convey the quality of the product itself?
We have created products we want to use yourself everyday. And we designed them to be as pretty as a nice bottle of perfume, to be the crown of the bathroom shelf. Aesthetics is very important to us.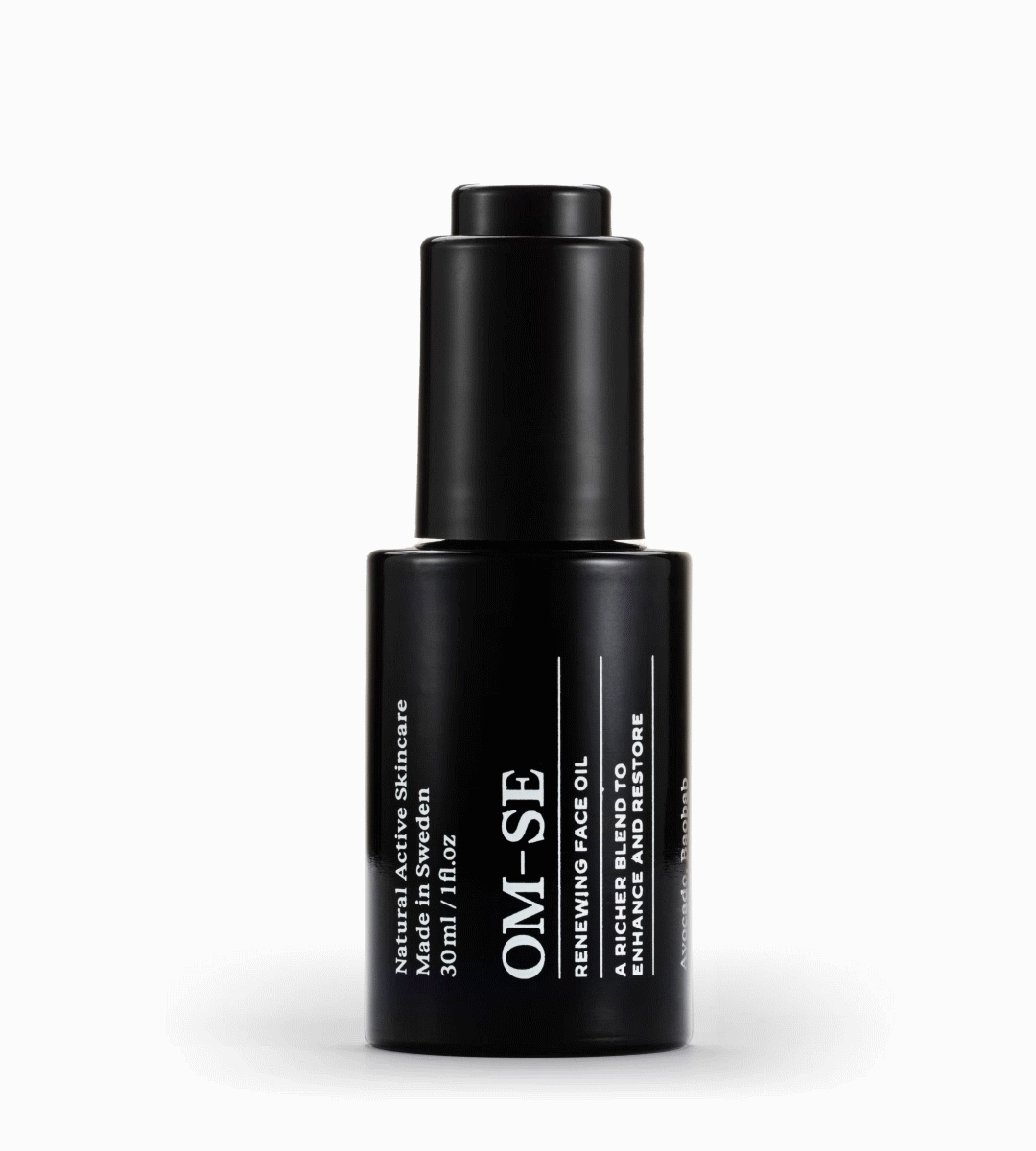 © OM-SE
Again transparency takes a key role in the design. With the "Best before" label very visible on the bottle.
The world doesn't need us to buy more products. We need to buy fewer products, but those we do buy and bring into our home we think should be of high quality, both in terms of performance and aesthetics.
We are experiencing a shift in the market – many stores are bitten by big online traders. How is OM–SE strategy?
We believe there always will be a need for both online and offline retail, but the latter to be centered around brand experience. Launching a brand in 2020, and in the middle of a pandemic, means both challenges but also opportunities from the start set a strategy of how and who we see as good resell partners. OM-SE's business model is based on mainly selling directly to our customers.
What other retail stores do you work with at the moment?
We just launched the brand barely a month ago and is currently available at Scandinavian fashion brand store APLACE, and we're in conversation with niche hotels and lifestyle lunges. For us, it is important that the one we partner up with has values aligned with ours.
How do you see the evolution of skincare and where do you place OM–SE in that scenario?
Hopefully the industry will embrace transparency and sustainability. Currently it's stuck in creating newness and promoting fast-beauty. Skincare is a jungle for consumers, and we will advocate slow skincare, and to aim at using few but good products instead. It's better for the both wallet and decluttering your bathroom cabinet.
Text: Victor Moreno

[Help wanted]
Inviting volunteer staff / pro bono for contribution and translation. Please
e-mail
to us.