I was startled by reading a proposal in Appetite edition of ADBUSTERS saying that "Distance with resources of the first food was the closest when I got mother's milk from the breast of hers, and it continued leaving the distance after it in a life". We live in a life with any and all of products surrounding us, and at some time or other we don't even realize where the nutrition we put our mouths or skin are all coming from. It's also said that a majority of today's consumption activity is occupied by a degree of an advertisement, and those ad image are linked directly to consumer's purchase activity. However negative elements such as animal testing behind it are all obscured by a beautiful package carelessly and new products are lining up in store one right after the other.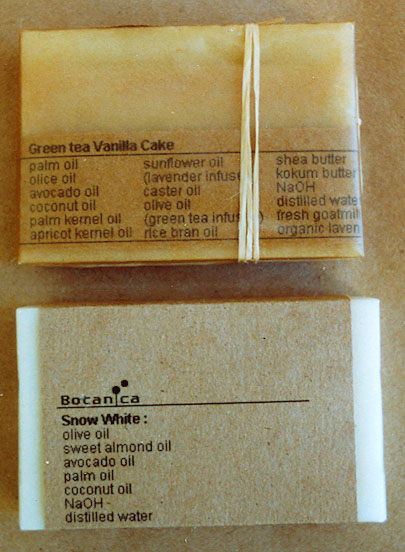 Reflecting this information society on the other hand, there are few people who positively choose the things which related to their own world. Ms. Makiko Takahashi from Los Angeles, CA is one of those people. She produces her original handmade soap brand and sells them only through her online shop with limited number every month, and she named it as "Botanica Handmade Soap", which is come form the scientific word of "Botanical". No animal oil or artificial additives are used and new products containing mixed plant oil and butter are brought out monthly.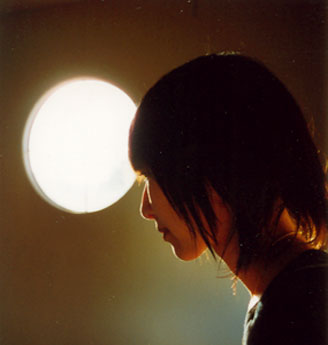 What sparked Ms. Takahashi's interest into botanical soap was originally come from her own skin problem. After 9 years of stay in New York while playing a bass in a band, Blonde Redhead then after touring with a duo of Cibo Matto, she decided to move to Los Angeles, CA. Since that, her skin condition got dramatically worse, it was right after her moving….
" I think it was caused by a difference of water, as west coast has harder water than east, you know? Also I convinced that my skin was reached to the worst at that moment, which was possibly caused by accumulated synthetic preservatives of synthesized surfactant (petrochemicals) contained in a shampoo or body soap I've been using in the past. Imagine dropping a droplet into a full cup of water, it would obviously spill over right after. That's the same thing happened to my skin."
There are many of specialized organic stores in a health-conscious city of Los Angels, and Ms. Takahashi also tried various those commercial products for her self treatment. Despite of attempts, none of products fit her skin well and she eventually decided to make her own organic products for herself.
It was a natural process for her to create such a DIY (Do It Yourself) concept as all of us now can see from her ease but scenically changed background inspired by art, music and fashion where she went to study for it originally.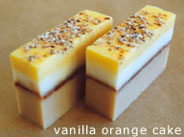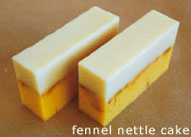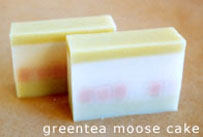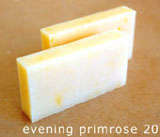 Analyzing combination of plant oil having billion of colors and scents potentially, along with plant butter and natural essential oil, Ms. Takahashi's been constantly working up for increasing variety of soap receipts. The web site is designed by her unique sensitivity, and new soaps are launched every month. Shoppers are able to choose newly made their favorite one that matches with seasons and climate, by checking out those component receipts. All of products are sold only limited number due to the method used "cold process", which takes more than one month of aging term.
Among those products, "Cake soap series" makes you feel like choosing a real cake with detailed color and design are totally look-alike. And please find below is newly introduced soaps, which are still in aging and launched for sale soon…
Ms. Takahashi mentioned that unique mixture of natural essential oil, which doesn't contain any synthetic perfume's fragrance oil that would possibly cause migraine headache, is said to produce unforeseen good fragrance. Please have a chance to try it! Small size is reasonably priced at 300 yen for each (plus shipping cost), and sales date of this November is on 23rd.
Botanica Handmade Soap
Address: 2305 Glendale Blvd. #203, Los Angels, CA 90039
sales@botanicasoap.com
http://www.botanicasoap.com
Text: Aya Muto
Translation: Naoko Kawaguchi
Photos: Aya Muto

[Help wanted]
Inviting volunteer staff / pro bono for contribution and translation. Please
e-mail
to us.