How do I describe "STUPIN" as a new free resource for artists, yes it is new word combine with studio & pin(friend), we know that artists need the studio to create works, but how if artists want to move to another place to do works? Except for the artist residency application, we have a new choice now.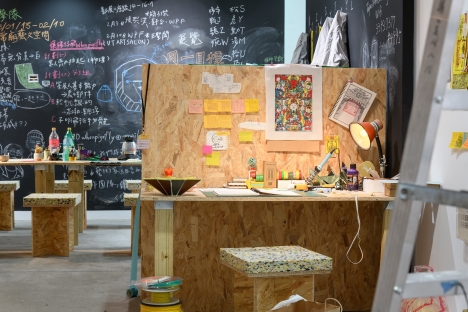 STUPIN STUDIO © STUPIN
"STUPIN" is a platform for the artist can post their studio information, exchange with others and experience different culture and life. For example, when I register to become one of the member STUPIN, I can check artist studio I want, email and ask details, we can exchange studio and friend(pin), it is more easy for me to move.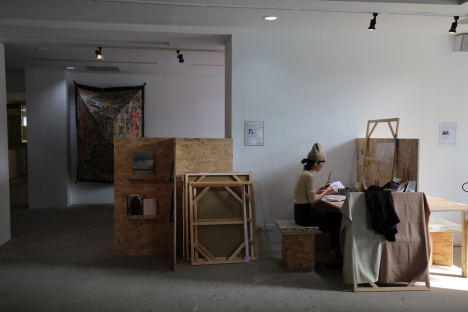 STUPIN STUDIO © STUPIN
Why am I so fascinated in STUPIN project? That's because I was in different artist residency a few years ago, of course, I can learn something from others artists, but most of the time I prefer to be alone, to concentrate my work. Not to mention that the artist residency fee is getting higher every year, I can't even afford it. What another situation bothers me is that application for residency should be done and planned at least six months ago. Which means if I want to move now, I have to wait a long time.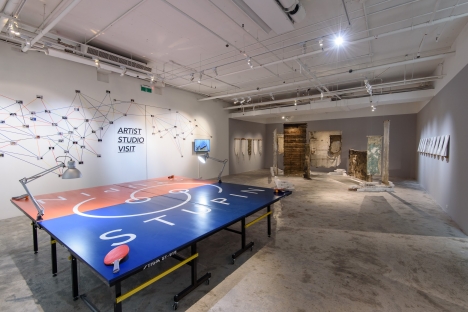 STUPIN Exhibition view © STUPIN
However, STUPIN provides another choice for the artist. First, we can exchange our studio for each other for free; second, time is more flexible we can arrange efficiency whatever in a short time or long term depend on us; third, we can travel and experience in local life as we are part of the residency. Finally, my favorite part is 'pin' function we can search friend resource in STUPIN platform; they can guide us to know the city variously.
It's all for artist use and cares about artist's need. I can't describe how much I like this idea.
I interview with the founder of STUPIN, Kuo I-Chen.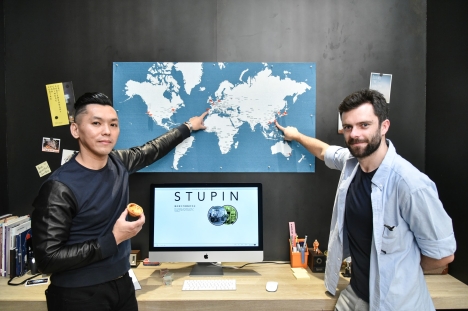 Founder of STUPIN, Kuo I-Chen & Filipe Cortez © STUPIN
Why do you want to build up a platform for the artist?
I have engaged in art for many years. In my first residency in 2012, diverse culture and environment stimulated me and brought new inspiration and energy. I discover how residency experience can affect and benefit an artist. At the same time, I notice there is the need, and the problem is waiting to be fulfilled and solved. If you cannot rent out your studio during residency, which means it is left empty and still you have to pay the rent. Moreover, when you are not familiar with the environment, it will be hard to connect local resources.
So I started a network platform that can integrate and share "space" and "people" resource. At the same time, it can also reduce the threshold for applying for an artist residency and the cumbersome procedures, so the concept of STUPIN is come up with these ideas.
For STUPIN platform, what do you expect to do more?
We want more artists to join us, to be part of STUPIN member for sharing & taking care of each other; we don't need to rely on others too much. We can do more by ourselves. For example, we can share/exchange studio to go to other country and create new works without applying for artist residency; we can know new friends or leading artist showing your favorite place, we can cooperate with the project or create something, all these can happen in STUPIN, because it's a platform for artists. We accept any possibilities.
Text: Juliet Fang

[Help wanted]
Inviting volunteer staff / pro bono for contribution and translation. Please
e-mail
to us.