The staffs of "MUSEUM," which is the cultural complex to promote the current creative scene in Hokkaido, pick out and recommend the latest news in monthly selected from "MUSEUM STORE" at 1st floor is a select shop of lifestyle design focused on fashion, "SOUVENIR HOKKAIDO" deals in products can be purchased, for example artworks, CDs and books by Hokkaido artists, and "Clark Gallery + SHIFT" at 2nd floor promotes and manages artists as the only one commercial gallery of contemporary art in Hokkaido. You could get exclusive information like some events at only MUSEUM, don't miss it!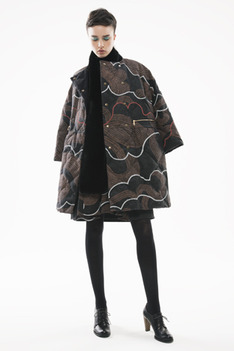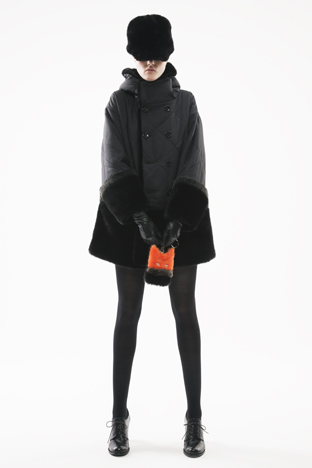 KAMISHIMA CHINAMI/YELLOW "A/W 2014 COLLECTION"
KAMISHIMA CHINAMI/YELLOW, which has a perfect command of natural materials freely and charms us with vivid colors and prints changing every season, has released 2014 A/W collection. As KAMISHIMA CHINAMI has entered her name in the Tokyo Fashion Week for many years, you could buy at MUSEUM here ONLY in Sapporo. It's a sure wear A/W items earlier by good comfort, of course, the detail dwelling flexibility and softness of woman, and the chic hue different from S/S.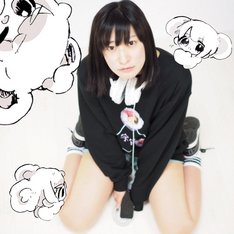 OWTN. "OWTICMODE."
"owtn." is active as "POEMCORE idol of the universe's first" of the music genre "POEMCORE" stems from poetry reading to read original poems on music, as spreading around SNS from 2009. You can get her first EP "owticmode." with SPECIAL favors at MUSEUM STORE EXCLUSIVE! Further please check and come to owtn. solo live at MUSEUM from 19:00 on July 19th.
KIRICO TAKASE × TSUBASA BAN EXHIBITION
Kirico Takase as the designer of 24K creates bags and coin cases using ezo deers' leather is to direct the relationship of nature, human and space at 2nd floor of MUSEUM "Clark Gallery + SHIFT", with her partner and artist Tsubasa Ban. They exhibit leathers and sculptures by woods and potteries in a space to suggest "art concerning living," from July 18th to August 3rd. Opening party is scheduled for Sunday July 20th, 19:00-21:00 (admission: free). Moreover, she as 24K are also exhibiting at Sapporo Style Showcase in the concourse of the Sapporo City subway Odori station from July 11th to July 31st. Why don't you go there at the time of commuting or shopping?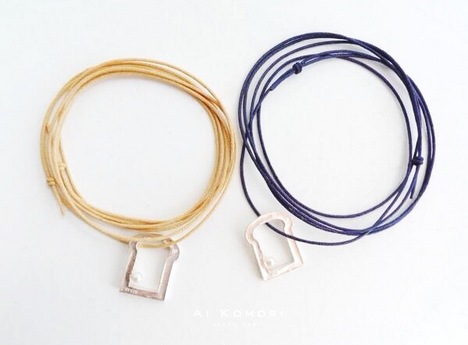 AI KOMORI "BREAD NECKLACE"
MUSEUM STORE deals a jewelry brand "AI KOMORI," which Ai Komori as a designer and craft man inspires an artistic atmosphere with jewelries, while valuing "simplicity, warmth, beauty, joy for the people who put them." You could feel the careful handwork, the rings and necklaces have warmth and beauty that cannot be obtained by machinery. "Bread Necklace" with the bread motif in stock at the end of June, I want you meet the one accentuate your personality.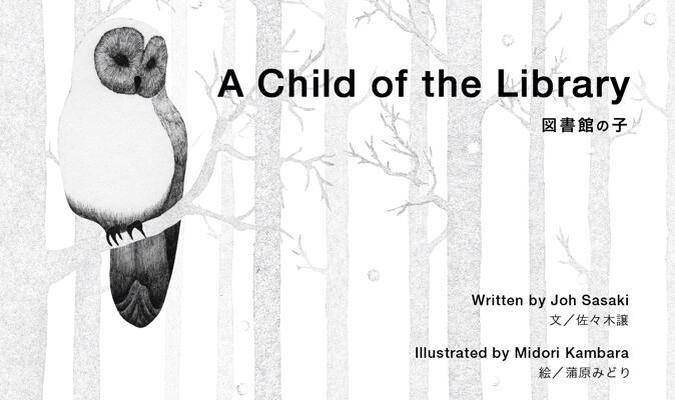 MIDORI KAMBARA "A CHILD OF LIBRARY"
"A Child of Library" is the limited edition picture book that Yuzuru Sasaki as Naoki Award winner newly wrote and Midori Kambara pictured and bound. With original soundtrack music CD played by Toshiro Takemoto a cellist, also Japanese-English bilingual. In fact, as it has not been bound, you can decorate them one by one as artworks. How nice! Midori has faces as a designer, artist and jewelry artist, so her pictures and binding design attracts the adults by the texture suggestive of the engravings and the exquisite beauty. Let's go out on a journey of the library along with the hero.
Text: Aya Shomura

[Help wanted]
Inviting volunteer staff / pro bono for contribution and translation. Please
e-mail
to us.