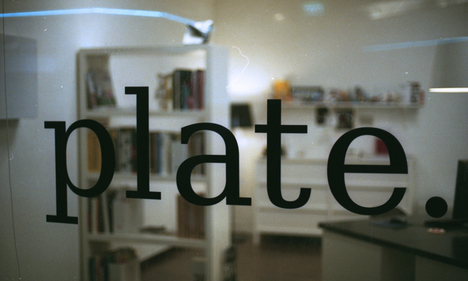 In a little over a decade with Kinetic Interactive, Sean Lam has crafted a portfolio of work that has seen it awarded by the likes of The D&AD, FWA, Art Directors Club, HOW, Webby, Clio, Graphic, Ad Fest, One Show and Cannes Lions – just to name a few. In 2009, he left the influential award-winning agency he co-founded to set up Plate interactive. With Plate, Sean is going forward by taking a step back, returning to a more personable and hand-crafted aesthetic.
Shift was in Plate's cosy office, unassumingly hidden in a shopping complex, to speak to Sean about his new setup.
I like how you chose a very unpretentious and perhaps even a slightly irrelevant location for your studio.
Yes Golden Landmark is for sure an unlikely place for us to set up our studio. First of all, we are one of the '200 exquisite shops' inside a shopping complex. Secondly, it is a very old shopping complex, definitely not a place where trendy folks would want to be seen hanging out in. That said, this place is very centrally located and the fact that it is an old building means that rent is on the reasonable side. An added perk is the fantastic Muslim food that can be found around this area. Its a nice place and although it may seem questionable to the more image conscious, we like it here.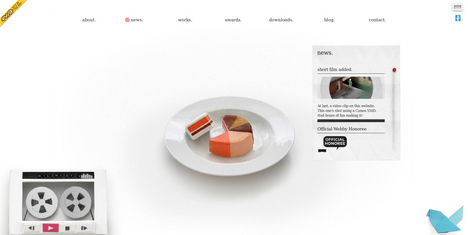 Please tell us more about Plate Interactive.
Plate Interactive was born in Oct 2009. After spending more than a decade in the interactive industry, I decided that the time was right for me to 'row my own little boat'. Some may think it's foolish, but I rather like the idea of staying small, independent and hungry. As a boutique interactive agency made up of a dedicated group of digital design veterans, Plate is able to deliver an uncommon level of craft and care in our projects.
Has this fresh start given you the opportunity for reinvention or to set a new direction?
Its always been about the work and the aim has always been to conceptualize and deliver, well crafted and executed projects. If anything, this fresh start have given me the opportunity to bring a more personal touch to my projects, injecting a distinctively 'Plate' style whenever possible/appropriate.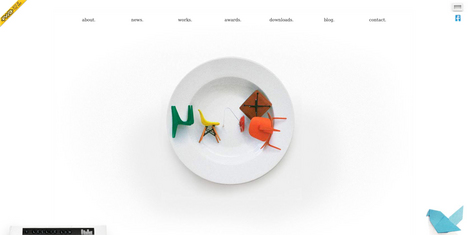 I am guessing that the best manifestation of Plate's style would probably be its own website. I see a lot of handmade craftwork and stop motion there. What is it about analogue work that appeals to you?
There is a certain sense of honesty and purity that is communicated across by using handmade craftwork in a project. It brings in the human factor onto an otherwise 'cold' digital media. Since I was doing a self promo website, I wanted it to reflect on the personality of Plate in that 'we care about craft'. What better way than to use my own hands to 'make' the website. The fact that I very much enjoyed the creative process is also evident in the work and that was the point I was trying to make. The work should always speak for itself.
What else are your influences today?
Oskar Fischinger and Charley Harper. I'm also inspired by children's artworks and I occasionally surf YouTube for animated sequences for children's television programs from the 70s and 80s.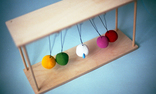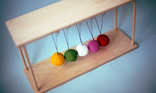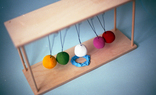 Contribution for Underscore Magazine
This is an industry where many get jaded along the way. How do you sustain your passion?
You are quite right in that this industry can get rather taxing as that it is always evolving and to keep up with it, one has to constantly adapt/learn new skills. However, I try not to let this dampen the love for my craft as my focus have always been towards ideas and visual crafting combined with, not necessarily the latest, but rather the most appropriate use of technology. I also take pride in doing things 'properly', and dislike cutting-corners or quick fixes as that kind of mentality will slowly but surely lead to jadedness.
As for sustaining passion, I always try to include my personal interests into my projects whenever possible. I have a keen interest in animation, handycraft and illustration, so its not surprising that quite a fair bit of my works involves these disciplines. I count myself lucky to be able to make a living doing something that I truly enjoy. I suppose if you really love what you do, then its not really work at all.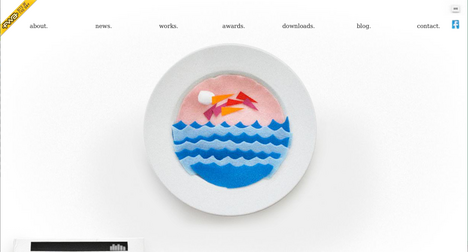 A word of wisdom for those starting out?
Stay honest, work hard but do not put unnecessary pressure on yourself. Don't complain about 'boring' bread and butter jobs as this is the real world that we live in. Instead, be disciplined and try to work around the constraints and take pride in producing a well executed job. Your clients will appreciate that and in time, you will gain their trust and they will be more open to your ideas. Be meticulous when it comes to the details as it is what will set you apart from the rest. It good to stay optimistic, but also be prepared for failure. Remember there's nothing to be learnt from hollow victories.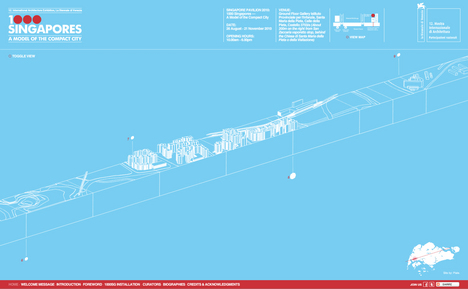 1000 Singapores
Which type of projects has given you the most satisfaction?
It is challenging to work on projects that have very strict guidelines to follow, and as much as I feel a sense of accomplishment when I do them well, I must say that commissioned projects that I have complete free rein are still the most satisfying to work on. The total trust and confidence afforded to me by such clients ensures that I have their interests at heart and it motivates me to do my very best.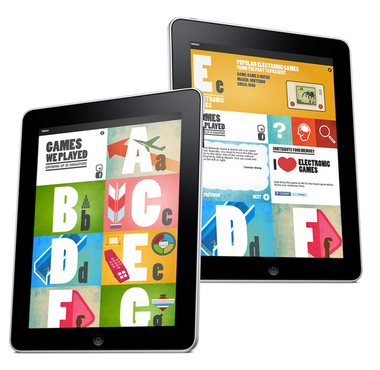 Games We Played by Singapore National Library
And what is keeping Plate busy right now?
A Singapore National Library commissioned project based on childhood memories, an online store for an up and coming local skincare brand and a new website for MimiPong, a designer and maker of customized hand-crafted products.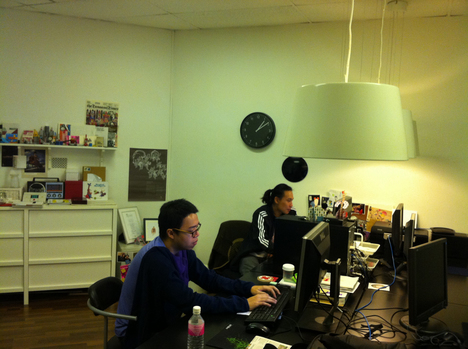 Bring us through a typical day at the studio.
Plate opens shop at around 1130 am as I have to get my daughter ready for school in the mornings. The day starts with a cup of 'kopi-o' (black coffee) and catching up on some news and inspiration online before settling down to work. On days when we're not too busy, we may indulge in a session of online gaming. Otherwise, its pretty much eyes on screen and hand on mouse affair.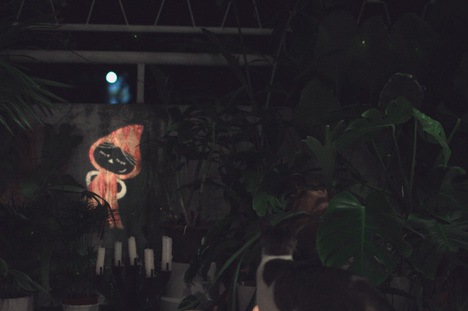 The Sleepies for www.platonique.net
Plate has contributed to Shift's February cover art. Tell us about that!
I thought having a typewriter that types out cotton-ball alphabets would be an interesting way to introduce 'Shift' magazine. Whilst I was doing that, I also thought it would be nice to have an animation that's based on the idea of 'shifting perspectives', so I put together some of my daughter's toys to form the word "shift" which can only be seen at a certain angle. It was fun making the cover design and I'm very honored to have been given the privilege to contribute.
Thank you Plate Interactive, we look forward to more great work.
Text: Minnie Pommiegranate

[Help wanted]
Inviting volunteer staff / pro bono for contribution and translation. Please
e-mail
to us.