A while back we did an interview with Form Us With Love (FUWL). Back then they were a fresh new up-and-coming studio presenting themselves to the furniture and interior design scene in Scandinavia.
Now it is a design studio essential for some of the top producers in the region. They currently design for more than 10 manufactures from the likes of Muuto, Bolon, Design House Stockholm, ateljé Lyktan and Santa & Cole.
FUWL is a multidisciplinary design studio focusing on idea-based design. The studio was founded by John Löfgren, Petrus Palmér and Jonas Pettersson in 2005. Now the studio grows up. A brand new office that the studio has designed themselves in central Stockholm. The space it will be used as showroom as well. With the new studio, FUWL intends to create a vibrant space for design in Stockholm. for exhibitions, lectures and pop-up shop.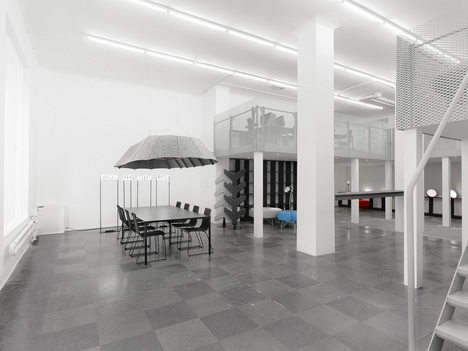 I guess a natural step for any brand/designer is to establish a showroom and/or flagship store. But tell me, how the idea of the showroom evolved?
Well, we wouldn't go so far as to call it a flagship store (or perhaps not even a showroom as showroom sounds so stagnant), it's our design studio plain and simple. Although we do have tons of ideas of what to do with the space. Among other things we are planning for temporary shop, lectures and exhibitions. We actually searched for a new space for over two years before finding this one.
You took the space to be renovated from the scratch, so be able to translate the studio´s ideas. What is the conceptual idea behind this interior design?
The aesthetics is inspired by galleries, industrial facilities and Lego. We wanted the foundation to be quite neutral, making it a flexible space for exhibitions and other events.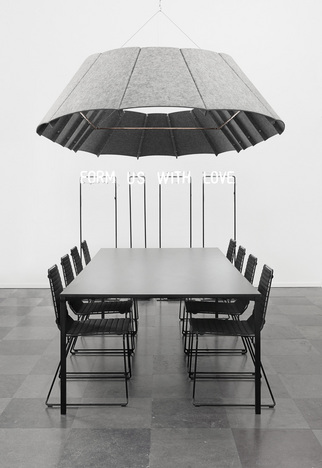 Clean forms, blacks, greys and whites: Do you think it is an Scandinavian vibe or that is a far-fetched way to talk?
You would probably want to look a bit more east for references.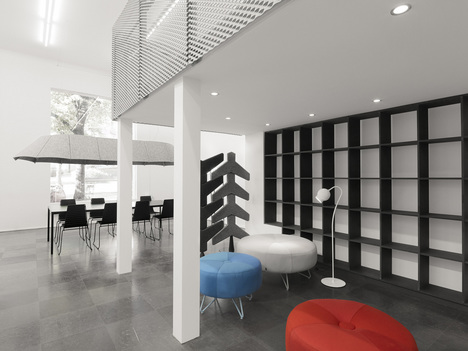 The space is structured in 3 areas or levels. Tell me about it.
Well the basic idea is to divide the three floors between the functions of the studio. So top floor is office space, ground floor is studio space and bottom floor is workshop space.
The area Vasastan/S:t Eriksplan, where the studio is located in central Stockholm, you find interesting and spots creative wise. Please tell me about it.
It's an area of Stockholm that has been rather sleepy up until now. But now a lot of creative businesses are finding their way here. Several of the best art galleries have formed a cluster here and many of Sweden´s smaller independent fashion labels have their offices here.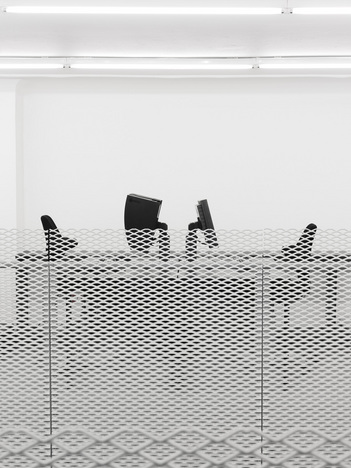 Tell me about the showroom. Currently pieces, future features and ideas, etc…
For now we just settled in after the big opening party. We are planning for a temporary shop in December and then the Stockholm Design Week takes place in February which we of course will be a part of.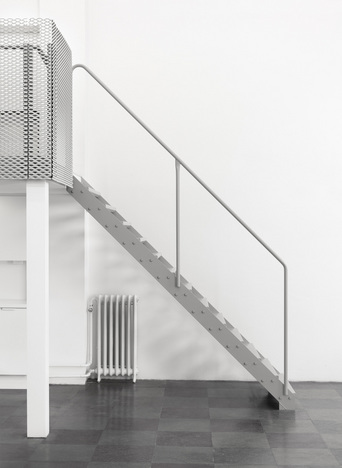 Regarding Stockholm, let´s skip the word scene but there is an important background in design and creativity in town, What is your feeling about it?
Stockholm has always been a creative place with a lot of talent. For us it's great that the Design Week in conjunction with the furniture fair in February has grown in to such an important event. Next to Milan, Paris and London, Stockholm is a must for furniture and lighting design people. The aesthetic between different Scandinavian countries are very alike. There is the stereotype of the 50s, the Scandinavian "blonde" so it could be naive to talk about that, so no stereotypes anymore. Everybody is it pretty much influenced by the same sources, inspiration online, etc. We still keep some minimalism but that doesn't tell the whole truth, there are a lot of experimental design and parallel tracks. I guess it is the same in all areas in culture, everything is so globalized.
What do you think is the strength point about Stockholm in particular and the Scandinavian furniture a a whole?
We would guess it's about heritage and stability. There's a tradition of design, there's plenty of good schools and people are well off enough to purchase designed objects.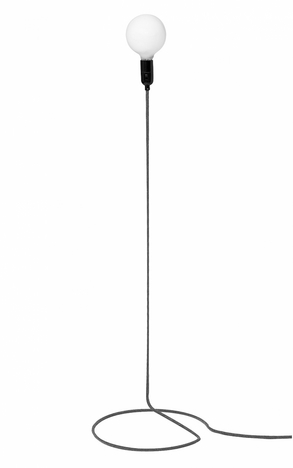 Please drop me some examples for interesting designers or manufactures under your point of view.
There's a lot of focus on the Danes right now, brands like Muuto. Hay &Tradition or Normann Copenhagen are really taking a stand. Swedish design brands should be on their toes to keep up. The Danish market has always been dominated by their heritage, those modernism brands from 50s and 60s with design from the likes of Arne Jacobsen. In the last decades Sweden's furniture industry has been really vivid, but in the last 3-4 years there is many strong brands coming from Denmark.
Do you think interior design in Scandinavia is a niche?
Interiors are super important to Scandinavians. We spend crazy amounts on our homes. So no it's not a niche. Then again, the design scene definitely could benefit from being more public. People here has an strong interest in design and interior but they don't know the names of the brands or where to go to purchase. This lack of meeting points for people and brands needs to be adressed. There are so many great products, people and companies people never get to hear about. The design world is invisible to the outsiders, and that's a shame!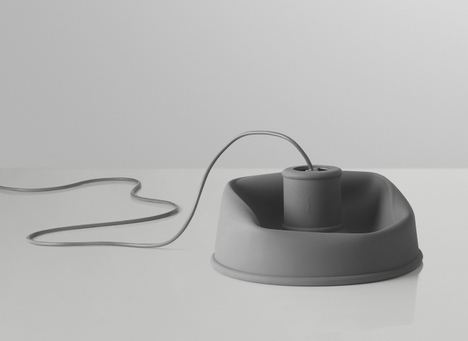 If so, what do you think it could be necessary for a closer mainstream approach?
Perhaps a recipe would be: more entrepreneurs, fewer egos and less tradition.
Then again the mainstream market is difficult, it is very price oriented. Most of the top brands are not even concerned with the general public because there is no price tolerance for products with high quality and design. Instead many companies focus on the contract side, thus becoming invisible to the general public. That is the main reason why the average Joe knows little or nothing about quality interior brands or designers.
I do understand furniture fair in Milan is the strongest exhibition in Europe?
True, probably Cosmit is the most important in the world. For now at least. There is not much representation from the U.S though. It is a world of its own. For such a big nation they have very little design or little interest in design. But Asia is very hungry. Japan in particular of course. Now also China and Korea.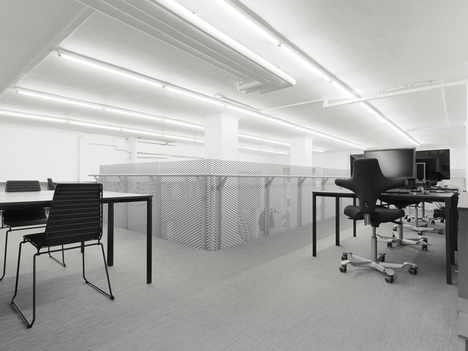 How do you usually are represented there?
We usually conduct an exhibition with some of our clients, showing new products and finishing off with a big party. Last year the exhibition was held at a gallery in Porta Venezia. We are the only Swedish design studio putting together our own thing. We do not produce or sell anything there, we are a design studio. It takes a lot of effort to put an exhibition together so it is all about showing creativity, what we do and have a good time. There is usually about 20 Scandinavian brands exhibiting in Milan. But it is very unique being a design studio like this doing your own show. It is of course also a way to help our clients, maybe some of them would not have had the possibility to exhibit there otherwise.
Please tell me about any other interesting places in Europe, emerging or more established ones.
Poland seems to be vibrant right now, Warsaw in particular. We are currently participating in a big international design competition arranged by the big Polish furniture company Comforty.
Is it an idea bring emerging artist to exhibit at FUWL showroom?
That's an excellent idea!
Which fairs will you attend in 2011?
Stockholm and Milan that we know of now.
How is the American market for FUWL?
We currently have no American clients.
What about Japan, do you have distribution there?
We are working on a project for a Japanese client, we can't tell you the name yet though.
Do you plan eventually some event of exhibition to happen there?
Japan is a dream destination for our design, Scandinavians and Japanese have similar taste and ideas when it comes to design, so it would be really great to be able to do something in Tokyo in the future. We will do both exhibitions in Stockholm and Milan. It is what we call "Form Us With Love & Friends". It is very open, sometimes we got performances so it is all about to show up what we are doing and have fun.
Form Us With Love studio & showroom
Address: S:T Eriksgatan 106, 113 31 Stockholm
Tel: +46 (0) 8 21 80 02
info@formuswithlove.se
http://www.formuswithlove.se
Text: Victor Moreno
Photos: Jonas Lindström

[Help wanted]
Inviting volunteer staff / pro bono for contribution and translation. Please
e-mail
to us.