When I was heading for my interview with Nate Williams, I already knew what to expect. People had told me he was a very creative artist, but I also found out he's an extremely easy going guy, an open-minded person and a curious soul.
He greeted me with silkscreen prints in his hand, and a huge smile that he would keep during the whole interview.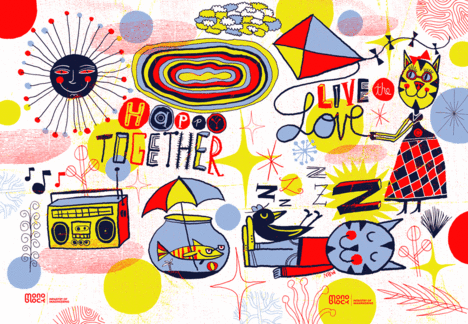 Tell me about your background.
I grew up in a very liberal family, in San Francisco Area, and my mum worked at Berkeley University, it was a very liberal environment, a lot of stimuli, and people from different countries, we had exchange students in our house. Then my parents got divorced and my dad lived in Utah, which is the opposite of the Bay area: very conservative, there are mainly white people. We moved to Utah and it was very different from before. I went to high school and college there. I was studying sculpture in college and at the same time I was interested in computer programming and I learned that stuff on my own. Soon after that I had job opportunities on programming. At 21 I got my first job at a telecommunications company doing stuff.
I quit school at the time, because I don't think a degree is important in your life, what matters is what you actually do.
I moved to Seattle then and got a very good job offer from Microsoft, in the games department, it was very fun and entertaining. I worked there for 7 years.
Then I realized I wanted to do something else: travel, learn another language, and know different countries. In July 2003 I took a trip to Spain and then I realized that I needed to see more of the world. I sold my house, quit my job and came down here to Argentina to learn Spanish. Lots of people I met in other countries happened to be from Argentina, and I had a very good impression of them. I also met my wife here and I have a child so I decided to stay.
Right now, pretty much all the work I do is for Europe and the US. I'm also doing a job for Brazil, in my other style. (Do you know I do another style?). The things I do here in Argentina are just for fun.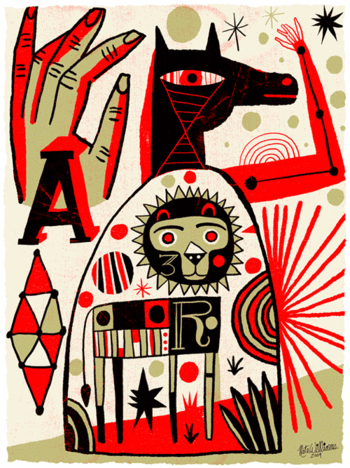 You studied anthropology right? How does that influence your work?
At an early age I realized there are lots of different people in the world. My grandma is from Germany and I heard her speaking to her friends in German, we had some exchange students from Japan, and they brought money with a hole in the center, for me it was very memorable. We also had a guy from Africa, who had a very special shirt. So I realized there are lots of different ways to live life. I like being in different places because when you become accustomed to one place, you start missing out, you start not seeing things. You are in autopilot. Everything is different in another country, from how water comes, the shape of things, I love being in a store and noticing new things.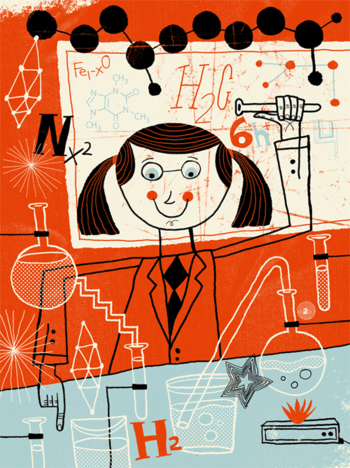 So, what about Alexander Blue?
Well, he's like my alter ego. His style is more cartoony and colorful. While I was working in Microsoft all the images I created were very computer generated. After a while, I craved the opposite of what I was doing, so I started doing these intuitive drawings, which is based on naïve art, as in art made by people who aren't artists. That's Nate style: intuitive, impulsive and subconscious type of things. I also have this funny, wacky and colorful style. So right now, if I want to express something, one of them is appropriate. Also, my art rep represents both of them.

Which are the highest points in your career so far?
When I quit my job, for example. As a young person you don't realize how many cycles you go through life, so the very first time is scary, but once you start it gets easier. I know now that I can change my life at any point and try all sorts of stuff. I could be an inventor in ten years! To survive, you've got to live lean. That gives you more freedom. That gave me confidence and now I know the world is really big.
My first big job was for Converse shoes. Until then I was doing editorial work, which made me very good at concepting. Then the companies and brands started to hire me because of my illustrations, and I realized I could make a career out of it. I loved the fact that something I really enjoy doing is feasible in the actual market.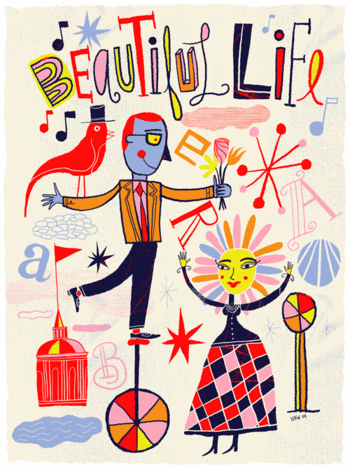 Why do you like typography so much?
I had a learning disability when I was young and I had trouble reading. In the University of Berkeley they studied my reading, the problem was that my eyes were jumping all over the page, I couldn't focus my eyes to read a straight line. Nothing made sense to me! At that point, my problem made me very interested in letters. I see the shape of the letters more than what they represented. That's why I created my collaborative project Letter Playground, for everybody to play with letters (www.letterplayground.com). Also, I have this idea for a book to show children how to draw letters.
What about IllustrationMundo?
It is an illustration portal I created. I didn't want to be an editor; I only decide what's on the front page. But it's a smart system that based on people's actions and taste, creates certain filters that help organize the information. To appear in the portal, you just have to be an illustrator with a website, and sign up. It's free! There are 15000 members so far.
I think there are no absolutes in life, there's no such thing as good or bad, it's about what's valuable for each one of us. There are so many different types of voices…
For every thing I like to view, I make a system, if there isn't one. That's what happened with Letter Playground.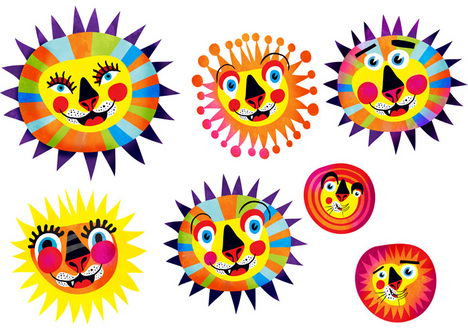 How does the fact of living in Argentina influence your work?
Well, the buses have influenced me with their drawings, which you call "filete". Also, being a foreigner, you just notice more. I'm hypersensitive here.
Finally, what are you working on right now?
I'm working on a hand-lettering project; I'm really into it. I'm also working on a TV commercial, I did a notebook for Monoblock studio. Ideally, what I like to do is be more of an inventor. I have ideas for different types of products, and I want to make that happen regardless of the medium or the format.
That's Nate: a tireless mind, a soulful inventor, an illustrator and a programmer, all in one piece. And before we leave, he tells me about his top-secret new invention.
While I silently smile my happy smile, I'm still eager to know more. But we finish our coffee and head for the street.
The place where he will find new ideas. Thousands of them.
Nate Williams
http://www.n8w.com
Text: Gisella Lifchitz

[Help wanted]
Inviting volunteer staff / pro bono for contribution and translation. Please
e-mail
to us.