We tend to get potholed with the rest of the magnificent Swedish brands.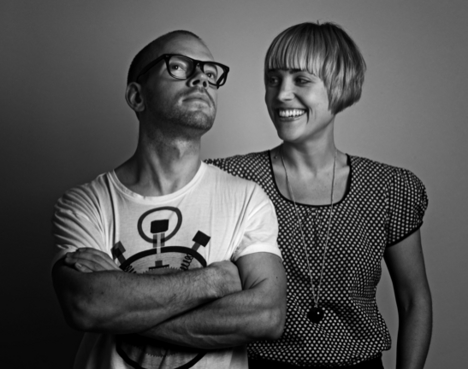 Very first time I met Alexis Holm and Anna Stenvi was in the after party for the Stockholm Fashion Week back in 2007. Flow rarely goes so easy, well despite by the mojitos. They are a truly partnership and one of the most significant people hitting the pulse of Stockholm by means of their different P.R actions and events in the city.
With a solid experice, Alexis worked as a buyer for a large Swedish fashion brand, and has both extensive knowledge of the footwear retail business as well as 2 years of study in construction and design in Stockholm and Anna holds a degree in fashion marketing from London College of Fashion and has worked with event management, PR, apparel retail and as a buyer for H&M, they decided put the fire on and run their own brand, both under some-thirty. Barely 2 years after that, Gram was sold in 4 different countries. 6 seasons have passed since then and Gram is now sold in 120 stores throughout more than 15 countries. They also have a online store.
They are brave, they are smart, they are great fun and more over they are so great people. Come closer, we got a chat with them.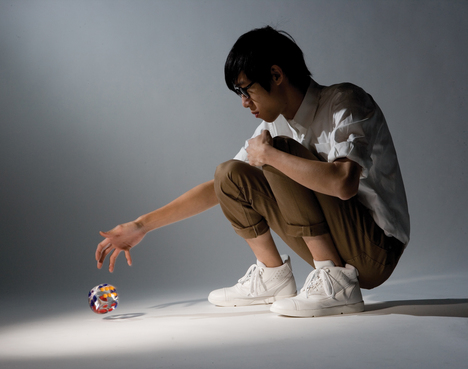 Please introduce the company yourselves.
Created 2005 in Stockholm by Alexis Holm and Anna Stenvi. Gram is a design driven shoe brand with it's own unique look and style. Through the use of new materials and cuts, a fresh take on the street sneaker is born – Something entirely different, yet strangely familiar. It all started spring 2006. A shy gathering of 3 styles in 5 colors of denim saw the light of day. 600 pairs were produced and sold through handpicked retailers in Sweden. 5 seasons have passed since then and gram is now sold in 120 stores throughout more than 15 countries.
How you both ended up in this business?
Well, there are no accidents, and so neither was this. I think we both felt the need to do something on our own, and since we had the means to do it there was just no stopping us…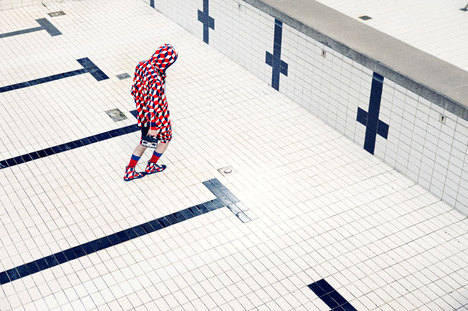 The brand grows up international since 2005.
We went international fairly early on, perhaps a little too fast actually. By our 2nd season we were already selling in 4 countries, which was great, but for a small newly formed company it was also fairly confusing, and we had to learn a lot in a short amount of time.
Which markets are currently the strongest for you?
Most probably Australia along with Sweden, the US and Japan. We've always had a small presence in Japan, but for this AW09 season it's actually our 2nd biggest market.
Which different do you find between those?
One obvious difference is of course the reverse season issue that occurs when selling to countries below the equator, like Australia. Other than that I can only see very minor differences between how different markets buy, we carry a broad collection and they mostly pick a little bit of everything, although Japan did lean heavier towards the suede styles this season…
Could you drop me few names of any store worldwide that you are proud about stock your designs?
Concrete (The Netherland), United Arrows (Japan,) Harvey Nichols (Hong Kong), Urban Outfitter (USA)
Do you think the fact of being a Swedish company help somehow?
I think it does, from time to time. Although I guess we also tend to get potholed with the rest of the magnificent Swedish export brands…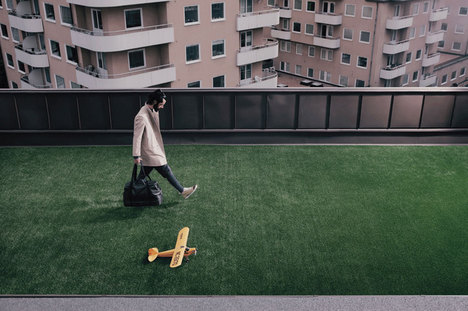 What it means "swedishness" for you and for your business in particular?
Most likely it refers to some vague description of Swedish design aesthetic, which is kinda hard to corner. But basically it consists of showing as little as possible and at the same time expressing it all, in black, white and grey of course.
Internet goes stronger and stronger. Even more for new generations. What it means for you purchases online? How strong is this side compare to regular sales in Gram?
Our internet sales are by no means blistering, but it does offer customers a chance to purchase gram no matter where they might reside.
We get orders from all points on the globe, Dubai, Alaska, Russia, which kind of warms the heart.
Gramstore.com is also a great way for us to show off the products that our retailers might have been hesitant to buy into, i.e all the really expensive nice stuff…
I bet run such a company between you both is not that easy task. How do you combine such a labor?
It certainly has not all been easy, but along the way there's also been plenty of high's among the low's. Me and Anna work as brother and sister, which basically means everything is a fight worth dying for, from the smallest email to the biggest decision. We even argued about this interview…
Actually Alexis has been between Hong-Kong and Sweden. What things do you high light about this experience?
I think in retrospect I (Alexis) had the biggest highlights from these travels. Anna was more the housewife stuck at home with the kids, which I am also constantly reminded of.
My time in Hong Kong has however given us a fine edge over other brands, who feel that fine products can be made from the comfort of their homes thousands of miles away from the factory where they are made. And this of course just isn't true.
What do you enjoy about living in Sweden/Stockholm?
Hmmm… well right now I would choose Hong Kong over Sweden any day of the week, but that's probably because we haven't seen the sun for 4 days straight.
Anna is more attached to Sweden than I am I would say, a true Stockholm girl.
Are all the designs done by Holm and Stenvi or do you have any specific team for that?
I do all initial designs, and then Anna comes in and critiques it all until I turn red in the face. So it's by all means definitely a team effort.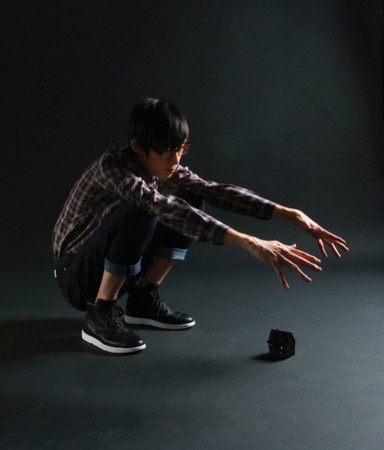 About A/W 09 and SS10. What´s inspiring for you? What kind of people do you expect be target for that?
Well… we get inspired randomly. gram is always built on a solid foundation of classic references, whatever the collection theme. So I guess the greatest inspiration would be history itself. AW09 is more about Dr Martens, hiking detailing and heavy leathers, while SS10 is a real summer collection with faded colours and materials to keep you breezy and comfortable.
Tell guys, what´s the latest in the collection?
AW10 will see the return of the true sneaker to the gram line-up, the first one since our gramSE pet project.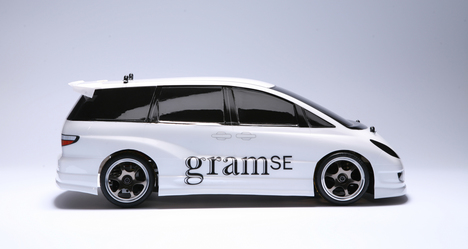 The brand have a very nice approach to different segments, shares events with other brands, friends, etc. Actually I know there is also some kind of race contest, isn´t it?
We like to do things together with other people/brands that we admire and respect, it makes living a lot easier. As a shoe brand gram can also easily benefit from co-operating with others, and they likewise find it beneficial to team up with us. So it's win-win all round.
We recently held a miniature car race with our friends over at Microsoft for the release of Forza 3. Staged at the prestigious 2.35:1 club at Berns in Stockholm, the general idea was to trick very fashionable and otherwise somewhat trend sensitive people into driving toy cars and video games for an entire night, under the pretence that free beer would be served.
After a year quite hectic into the business, recession, brands dissapear, etc last summer fairs reported a boost in the sector. However, how could you describe the currently situation in Sweden/Scandinavia?
Sweden has been hit as well, no doubt. But in a way I think we've faired a lot better than some of our other Scandinavian neighbors, I heard Denmark was hit pretty bad.
Looks like things are stabilizing now though, we've sort of hit the bottom and are making our way up the ladder again.
That's the good thing about being a small company, we don't have anybody to fire when the shit hits the fan…
Gram Flagship at PUB.03 / Aplace
Address: Hötorget, 11157 Stockholm
Open: 10:00-19:00 (Sat 10:00-18:00, Sun 11:00-17:00)
Tel: +46 (0)8 789 1930
http://www.pub.se
Text: Victor Moreno

[Help wanted]
Inviting volunteer staff / pro bono for contribution and translation. Please
e-mail
to us.