A Singapore creator, Clara Yee has several titles for her job such as an artist, designer, art director… etc. and works vigorously across wide range of areas. In the exhibition, "Singapore: Inside Out" which was held in August 2017 with great success, she worked not only as an artist but also as an Art Director and direct the entire exhibition. She has just finished the relocation of the Nomad Creative Studio named, "in the wild" which she co-found. She has been trying to work harder for various activities towards the world more and more from now on. We interviewed her about her past and future.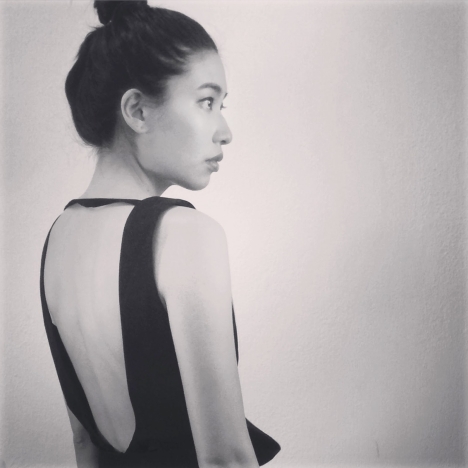 © Clara Yee
First of all, please introduce yourself.
I am the co-founder of multi-disciplinary design studio in the wild. I graduated from Central Saint Martins College of Art and Design, London and has honed my image-making skills in mediums across disciplines (like fashion, theatre, branding) and industries, working with brands like Alexander McQueen, Warner Music, Barbican London, Singapore Tourism Board amongst others.
As a creative practitioner, I also work in collaboration with international artists such as Jun Kitazawa and Daisuke Yano (Japan), Jacinto Di Yeah (Mexico City), on international cross-cultural projects. These projects have taken me across the world from Mexico City, New York, London, Beijing to Taiwan and given me a global perspective that informs my work and design philosophy.
I am featured on The Straits Times' 30 rising stars of Singapore under 30, NuYou's Next Big Things, and is a Forbes Asia inaugural 30 under 30 honoree facing the face of the arts and culture industry.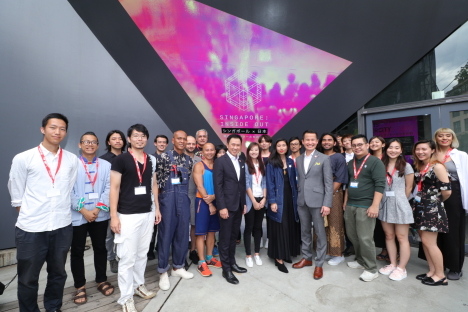 Photo © Singapore Tourism Board
The Singapore: Inside Out held in Harajuku in August closed with great success. Please tell us the impressions of the exhibition and the things you remember the most.
I remember the people the most! It was a fantastic experience for me working with the Japanese artists, designers, and various partners involved. It is always a fortune to be able to have a team that is talented and dedicated to the outcome of the project.
The exhibition also allowed us to spend time with our Japanese guests and keep on-going conversations warm with a solid showing of how we can work together to create a new language and new success.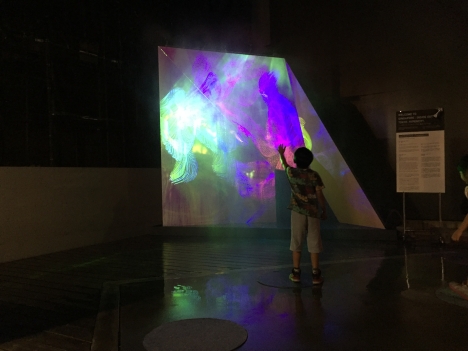 "HAPPENSTANCE", Clara Yee × Daisuke Yano, Photo © Haru Murayama
You presented installation works by collaboration with Japanese lighting artist Daisuke Yano. The fantastic atmosphere where light and mist intersected was impressive. How did you start collaborating with him and what did you express in that work? Please let us know the process and the story of production.
I learned about Daisuke Yano and his team at Tokyo Lighting Design through his lighting artwork at Zushi seafront. When we first met in the Spring in a café behind Cat Street, we talked about the themes that he explores in his body of work in understanding and appreciating nature. The spring sun was pouring in through the balcony of the café and when we held up this holographic material I had brought along, it created a spill of rainbows, that is very much like the concept of HyperCity as a nature that is very man-made, and how we play with our own perspections. Yano proposed the idea of using mist, light and holographic material to create the atmosphere, and I would create the movie image that is projected onto the mist.
It took many many rounds of revisions between us, changing the shape of the scructure to ensure the projection hits the mist at the correct angle and does not reflect off the surfaces and create distortions, managing the budget, and mounting prototypes in a mosquito infested field in the wilderness outside of Tokyo. That also inspired us to work with a sound designer from Singapore, Louis Quek (aka intriguant), to create a soundscape that is digital but sounds like nature.
It was also difficult to work from different countries and different languages, and we relied a lot on drawing and eventually our emails to each other was just scanned sketches.
Read more ...
[Help wanted]
Inviting volunteer staff / pro bono for contribution and translation. Please
e-mail
to us.