Audacious art venture in Austria.
Excuse us, but has anybody ever given the pitiable flock of art lovers, fashionistas and design aficionados a caring thought? With fashion, art and design weeks popping up like mushrooms all over the globe, how is one supposed to organise one's travel agenda? It would seem vital to figure out the real hotspots, which could turn into a difficult tast given the great number of potential candidates. Let's have a look at an art initiative based in Vienna, Austria.
Not only do the Viennese have their own art fair ViennaFair held every year in spring, for the third time running they have also come up with Vienna Art Week to attract members of the international art jet-set to the heart of Central Europe. Organised by the Art Cluster Vienna, which is constituted by directors and art experts from all of the city's notable institutions, viennaartweek represents quite ambitious an enterprise.

Sharon Lockhart and Diederich Diederichsen – ArtistsTalk at Secession. Courtesy of Secession
One of the event's main components is constituted by a series of panel discussions and round tables that address a highly specialised public. Topics like The Future of Criticism, The Museum of the Future, Art in Public Space or New Strategies on the Art Market were discussed by participants of international renown, among them
Joep van Lieshout, Norman Rosenthal, Julia Peyton-Jones or Hans Ulrich Obrist. Exponents of the local art scene (for example the former director of the Austrian Cultural Forum in New York, Christoph Thun-Hohenstein) acted as hosts. Besides this, and catering to a possibly even more select crowd, there were the so-called studio walks guided by artists, curators and art journalists. Attendants were allowed a glimpse behind the curtains and met up with some of the city's most interesting creative heads. So for instance Rita Vittorelli, artist and editor-in-chief of Spike art magazine, acted as understanding guide on a tour that had as its final stop the project space clubblumen run by Flora Neuwirth: an interactive, open, interdisciplinary project off the beaten track and definitely worth being explored. Because of the quality of clubblumen's artistic programme on the one hand, because of the culinary dimension of delicious dishes prepared by affiliated artists on the other.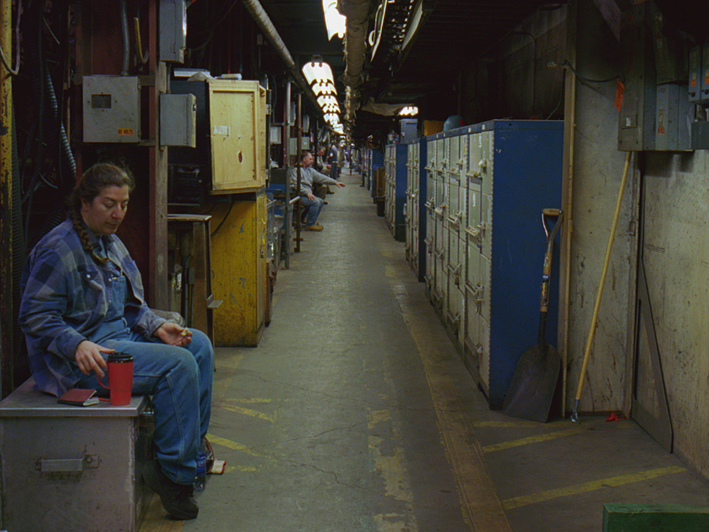 Sharon Lockhart / Lunch Break at Secession. Courtesy of Secession
Apart from these more intimate events organised mainly for insiders, a number of notable openings also took place during Vienna Art Week and attracted a somewhat broader public. So the Secession, one of Vienna's most influential museums with a history of artistic innovation, inaugurated a one-woman-show featuring Sharon Lockhart and entitled Lunch Break. Faithful to her highly reflected, almost sociological approach of minute and sometimes very intimate moments, Lockhart's latest project shows workers from the Bath Iron Work factory in Maine during their lunchtime break and juxtaposes photography, video and music. Lockhart had come to Vienna for the opening, and it was on the first day of Vienna Art Week that she and German art theoretician Diederich Diederichsen met the public to talk about the freedom of art, the position of the artist in society and Lockhart's own approach of work. This conversation was met with great interest and turned the foyer of the Secession into an over-crowded melting pot for assiduous art adepts.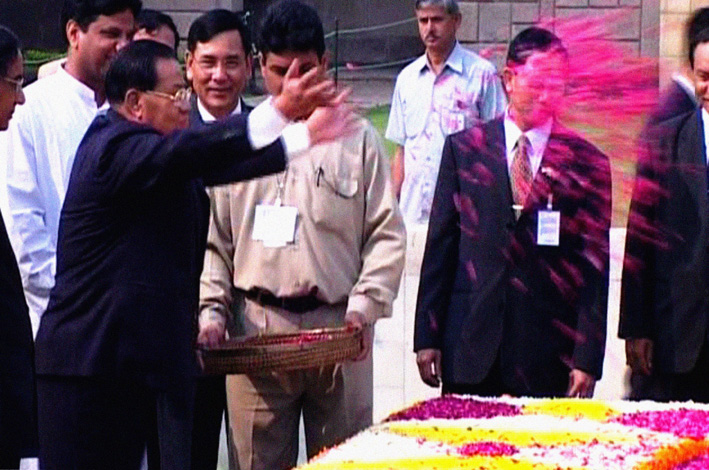 T-B A21. Courtesy of Amar Kanwar and Marian Goodman Paris
Another institution always good for artistic uproar is Thyssen-Bornemisza Art Contemporary, a foundation set up and directed by the woman sometimes referred to as the first lady of Vienna's art-loving high society – Francesca Habsburg (a daughter of the baron whose collection makes up the Museo Thyssen in Madrid). The show A Question of Evidence opened in the foundation's exhibition space during viennaartweek. It brings together a variety of positions by artists from South and Central Asia that thematise aspects of identity politics, the suppression of human rights and attempts to restrict the freedom of speech and artistic expression. One of the exhibition's pivotal pieces is the 19-channel video installation Torn First Pages by Amar Kanwar. It is an hommage to Burmese bookshop-owner Ko Than Htay, who was imprisoned for tearing out the first pages from books since they bore slogans reflecting the regime's ideology. The institution's chief curator Daniela Zyman, responsible for A Question of Evidence together with Aradhana Seth and Diana Baldon, also coordinates one of the main challenges that the T-B A21 foundation will face next year: in collaboration with the Mori Art Museum, the show The Kaleidoscopic Eye with pieces from the Thyssen-Bpornemisza Art Contemporary collection is due to open in Tokyo in April 2009.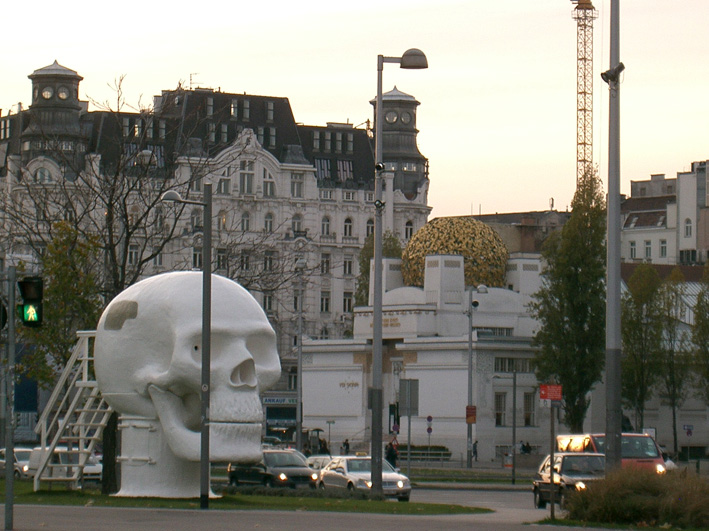 Joep VLieshout / Wellness Skull
Whereas museums and art foundations, white cube exhibition spaces of various kinds, doubtlessly represent the main columns on which a city's institutionalised art scene can come to rest, it still is highly informative to have a look at its dedication to the domain of public art. The institution Kunst im oeffentlichen Raum (art in public spae) is the division of the municipal art department in charge of commissioning and funding public art. Vienna Art Week was taken as an occasion to organise guided tours to some of the outstanding artworks, temporary or permanent, that are located in different places all over Vienna. As the latest project funded by KoeR and one of the more humorous contributions to Vienna Art Week, the Wellness Skull created by Dutch art rebel Joep van Lieshout was opened last week. It is set right opposite the Secession building on Karlsplatz, a crucial place in Vienna's nervous system. Another example of public art worth being visited is a curated exhibition of public art entitled Urban Signs, put up near the Prater amusement park and Praterstern station in the North of the city.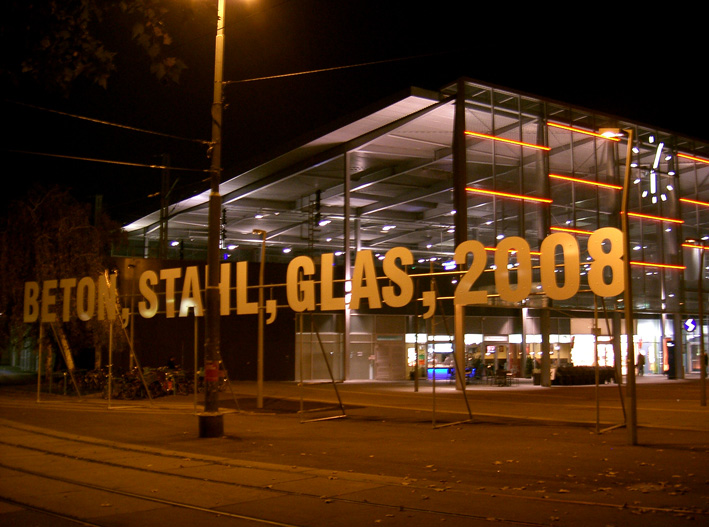 Sonia Leimer / Urban Signs
As its most remarkable, almost monumental artwork, an installation of giant letters reading Beton, Stahl, Glass, 2008 (Concrete, steel, glass, 2008) by artist Sonia Leimer playfully references the architectural relooking that the station was given in a very recent past. Both Wellness Skull and Urban Signs are temporary projects and highlight the dynamic potential which characterises public art.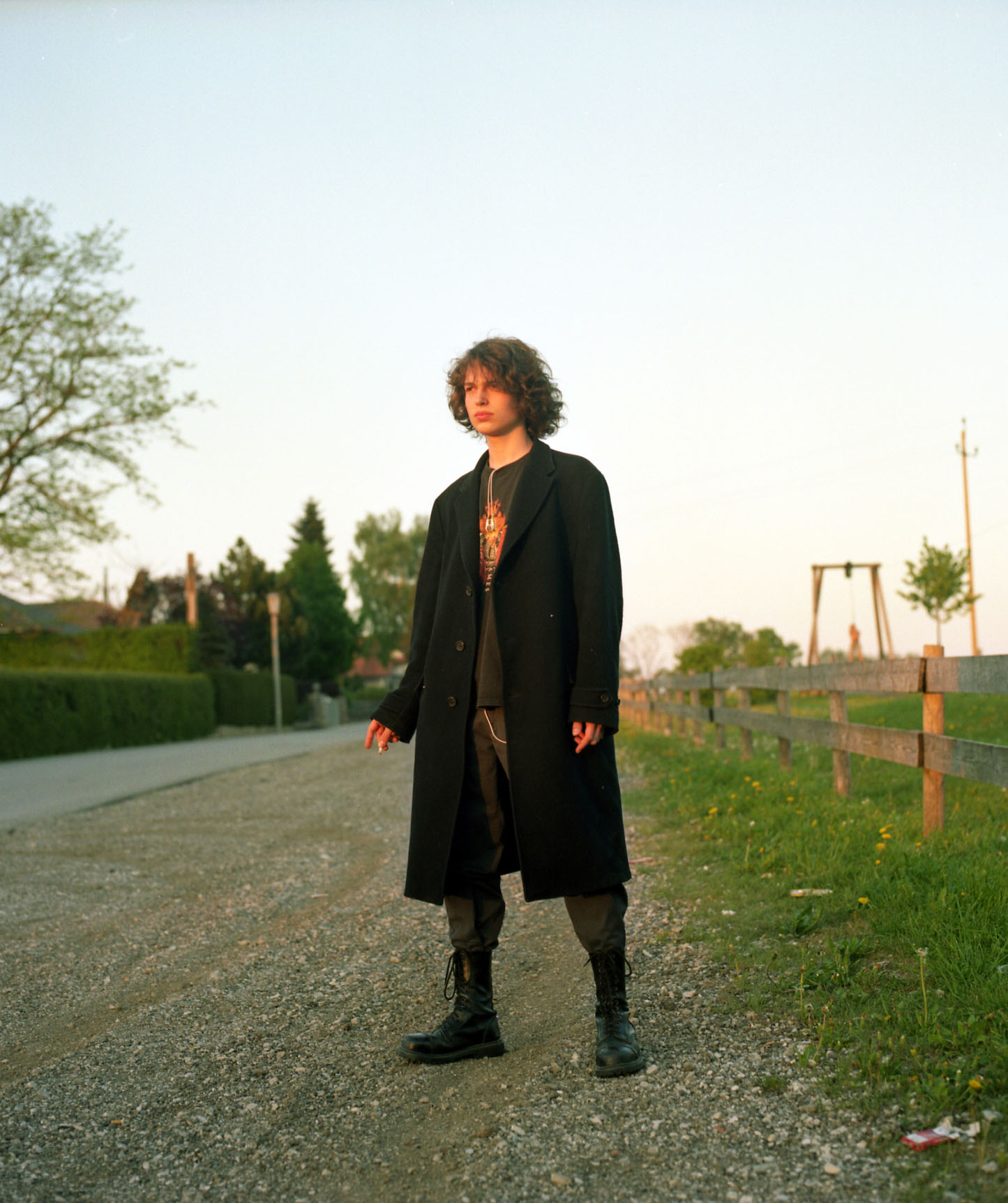 Paul Kranzler. Courtesy of Hilger Contemporary
Apart from the museums, art foundations and ventures in public art, Vienna's gallery scene can also count on some very fine addresses. To create synergies and address a larger public, various clusters have been formed in the past few years. Those in Seilerstaette, Eschenbachgasse and in the 6th&7th districts coordinated joint events, openings or gallery nights that took place during Vienna Art Week. To name but two among the great many artists whose work was shown: the gallery Hilger Contemporary presented photographs by Paul Kranzler in the exhibition New Crew. Portrait shots of teenagers in rural Austria were shown alongside images of youths in the United States or the UK. This joint representation leaves no doubt about the truely globalised nature of youth culture across the globe.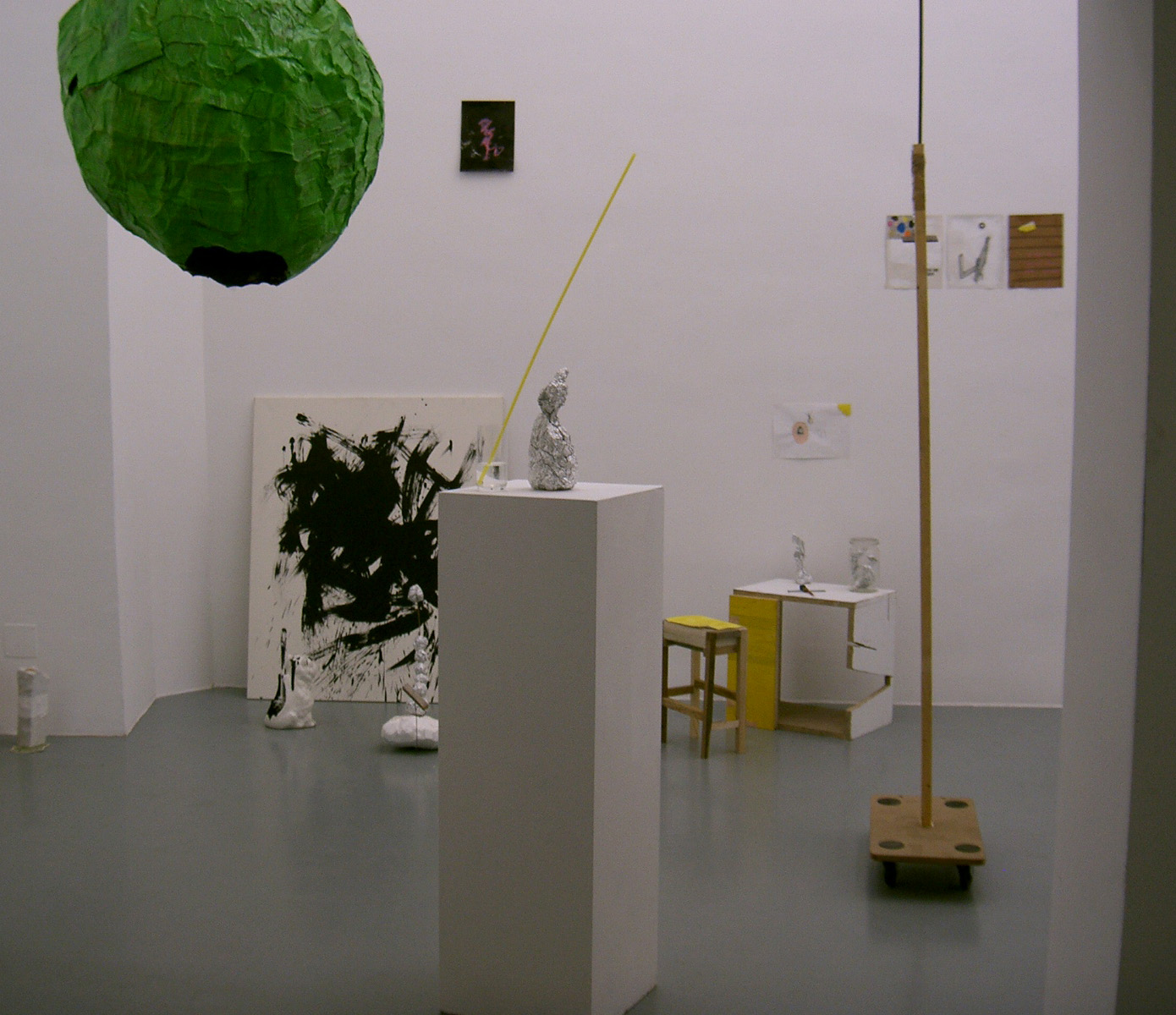 Soeren Engsted
In Mezzanin gallery, visitors were introduced to the witty and clever approach of sculpture incorporated by the work of young Danish artist Soeren Engsted. Get Your Gin/Tonics and Run is a very compact show composed of a row of disparate sculptural elements en miniature. Definitely an entertaining alternative to the all-too serious and sometimes bleak positions of more established artists.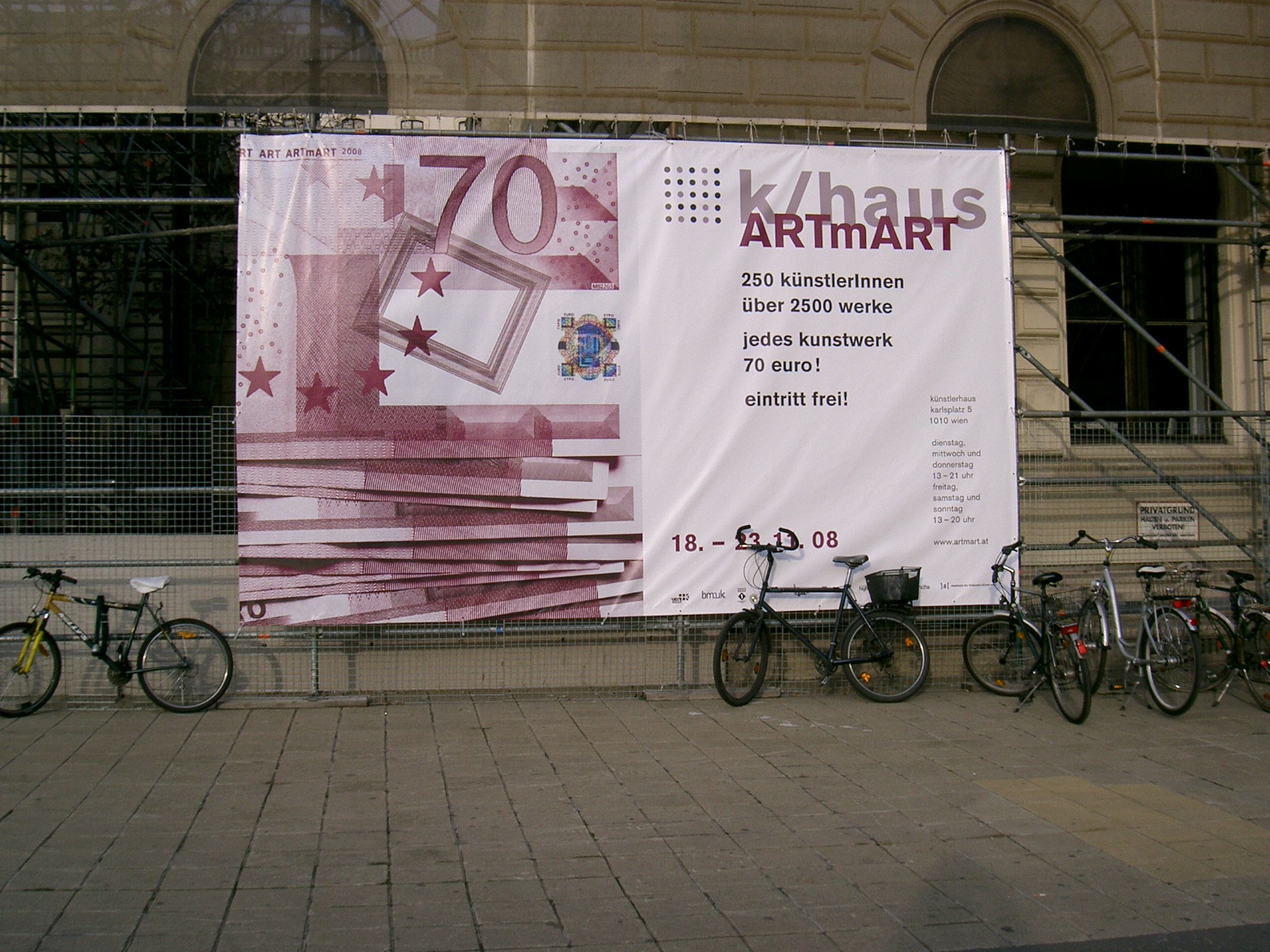 ARTmART – Billboard
With so many different places to go to and events to attend, Vienna Art Week still remains a rather modest art festival put together for a somewhat snobbish elite without any concrete impulses for the international art scene. It is always a wee perilous to address only a high-end audience. One of the great opportunities is to meet new talents and to move away from the established art scene. For this very reason, the most interesting event that took place during Vienna Art Week may well have been the ARTmART art fair where artworks are sold at a standard price of 70 euros per piece. The quality of the shown art is assured by a number of curators who hand-picked the participating artists. Most of them are promising young talents who have just started penetrating into the art market. The scene of local curators has already understood about the chance to go talent-scouting on this curious art fair. Needless to say that such an event is also a welcome option for art lovers whose modest budget does not permit purchases on a larger scale.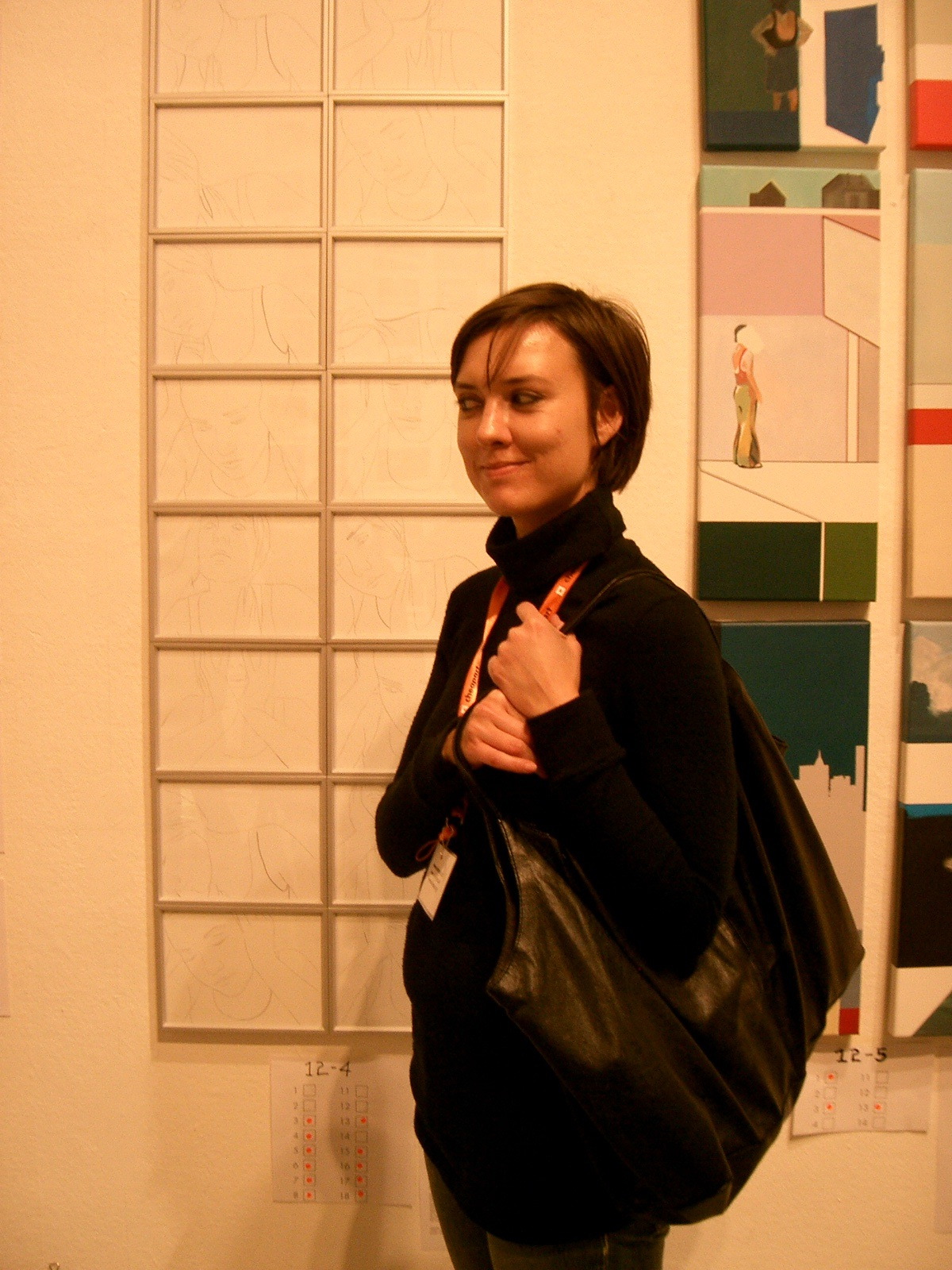 ARTmART – Christiane Reiter
One of the secrets revealed by this year's edition of ARTmART is artist Christiane Reiter, whose subtle portrait drawings were a great success among visitors and almost caused a buying frenzy. When I met up with her, she told me how happy she was about the vivid response to her work and the possibility of networking with museum curators and gallerists.

ARTmART – Peter Wehinger
There was such a lot of art on display at ARTmART that it was hard to pick your favourites. Besides Christiane Reiter's work, I found Peter Wehinger's cuddly teddy tanks quite entertaining as they were lined up to form a rather harmless toy army. Wendelin Pressl's details from tracking maps that you can find in tourist regions were an attractive format of quite the right caliber for this venue.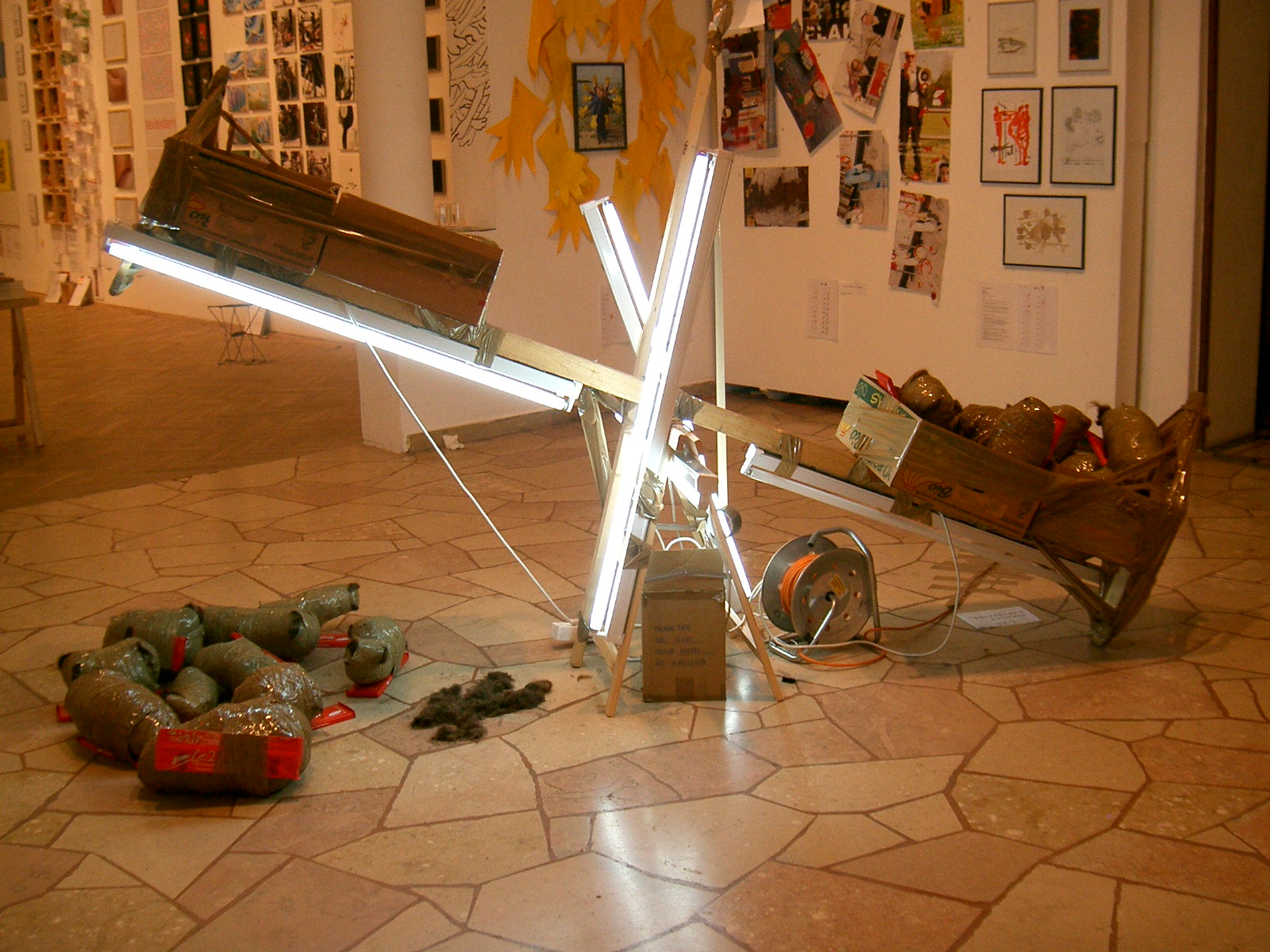 ARTmART – Christian Eisenberger
The installation put up by Christian Eisenberger came with a very distinct Hirschhorninan touch (but wasn't unentertaining for that), whilst the tendency of Street Art distributed through commercial art spaces was reflected, among others, by a series of works by Nychos Rabbit Eye.
At the end of the day, or rather, the week, Vienna Art Week can look back on what I suppose is quite successful a turnout. And still, it remains a bit unclear whether the event has enough arguments on its side to realistically attract a large number of people from outside the city's quite modest art scene in the long run. But why not keep trying for as long as thumbs are up, and with a history spanning only three years and the great commitment we can sense behind the scene, viennaartweek may well be on its way to becoming a viable option for artsy relaxation after the end of autumn's straining streak of art fairs.
Vienna Art Week 08
Date: November 17th – 23rd 2008
Place: Vienna, Aurtria
http://www.viennaartweek.at
Text and photos (except where courtesy indicated otherwise): Daniel Kalt
[Help wanted]
Inviting volunteer staff / pro bono for contribution and translation. Please
e-mail
to us.