12 visuals have been selected for SHIFT 2009 CALENDAR!


The Shift Calendar Competition started in 2003 with an aim to discover fresh creators. For the 6th competition of this year we have received 1,572 entries from 42 countries. 12 carefully selected works will decorate each month of the Shift calendar, which will be on sale from October 20th and appeared in shops and galleries around the world.

These selected works will also be exhibited and sold at PRINT'EM for a year with support by PRINT'EM, a graphic print center operated by Mitsubishi Paper MIlls Limited. You will be able to purchase posters of your favorite choice.
There also will be held an exhibition where you can enjoy every 4 large poster size works for one month, for 3 months in total, at MAM CAFE, located in Tokyo International Airport in Haneda, Tokyo, starting on December 2008 and continues to February 2009.
Taking as an important role in making opportunities for worldwide creators to extend the stage for their activities, Shift calendar competition has delivered a number of visual works through these 6 years and the number of them counts 72 works. We believe the calendar competition will take many creators to various places where they can meet and discover, and will outspread the circle of creation derived from there.
It is time for seeds to begin to sprout for 2009. Enjoy the 12 visual works selected for the calendar created by artists and designers who are waiting to be flowered.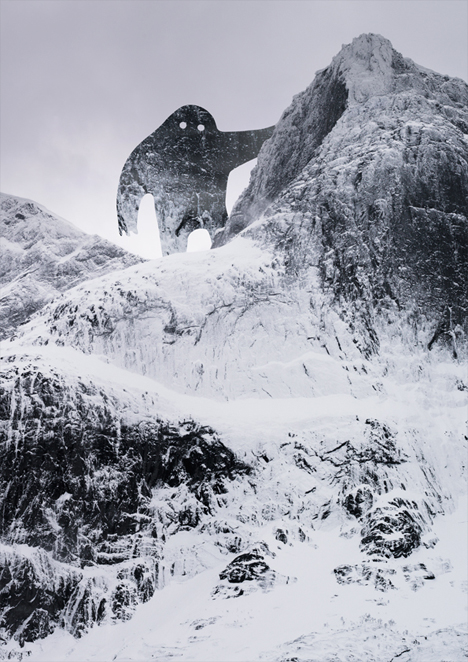 Bjørn Brochmann (Norway)
Lives and works in Oslo, Norway. He is one of the founders of the design and illustration studio Commando Group.
Work Description:
Lo and behold! The hills are still alive with giants! Trolls and giants is an important part of norwegian folklore. This image takes a bow to this heritage. PhotoRemix is a project exploring the boundaries between photography and illustration. The photograph were kindly provided by Damian Heinisch.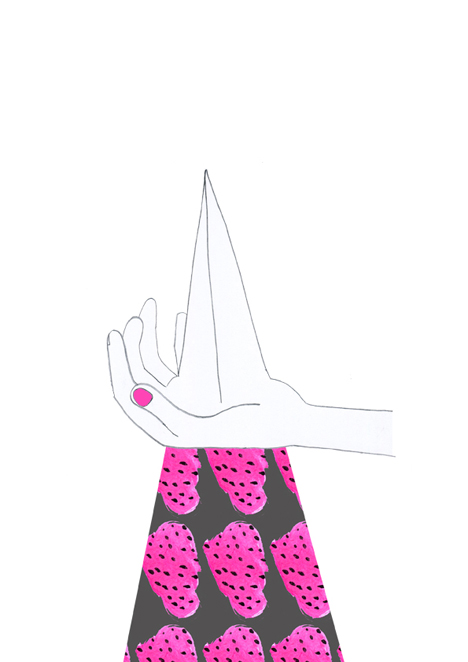 Karin Hofko (New Zealand)
I like dancing, chocolate muffins, sleeping on my couch and watching movies. My best friend is my rainbowmonkey – he makes me laugh and knows how to bake nice muffins.
Work Description:
"Soul soars right out of body!" Just recently I met Amelia Harris at the NZ Filmarchive in Auckland. She works there and we met for a brief lunch chat. While chatting about our jobs and other activities she told met about her intention to write one line a day. Curious about how these lines would look like I asked her if she would mind forwarding me some of those daily lines. After reading the first examples I felt an intense urge of doing an illustration based on these words. I am pleased to present one of the first results of this spontaneous collaboration.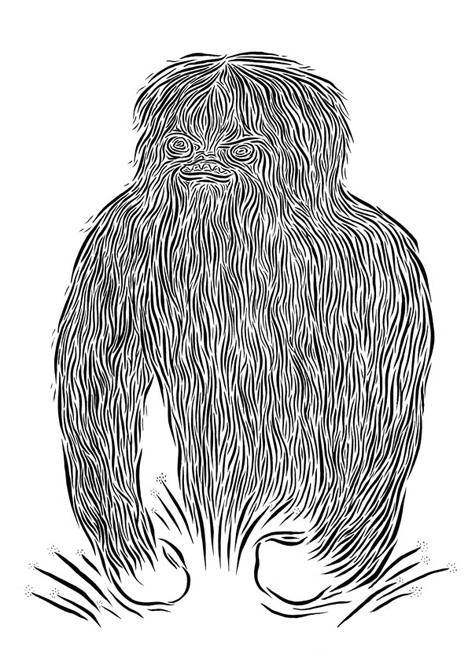 Gastón Caba (Argentina)
Hailing from Buenos Aires, Argentina, Gastón Caba (1978) is an illustrator & character designer with a decidedly surreal and colorful bent. His work typically utilizes vector-based cartoony characters, but each image takes the next step by switching up some detail so they're extra-silly and delightful. He defines his creative role as "a medium to bring happiness to the people. Smiling is as important as eating or sleeping". Gastón is also a musician & part of the collective radio podcast "El Monte Análogo".
Work Description:
When I got some free time to spend I like to play (far from my everyday´s vector work) with chinese ink & brushes. There´s where a battle between chaos and order happens. The complex and the dull shapes this hungry furry monster.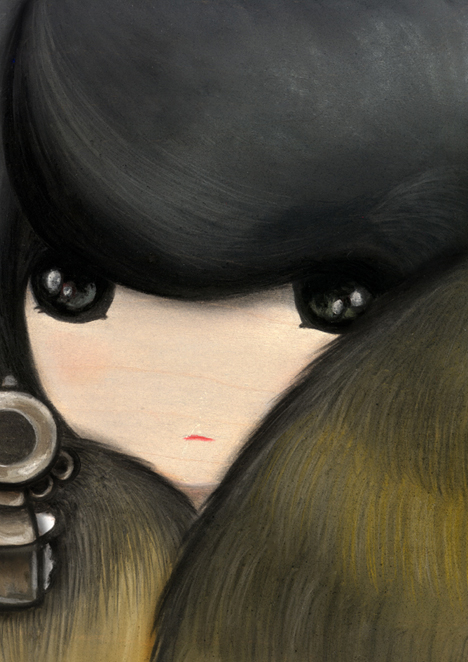 Lya Yoshikawa Nagado (UK)
Artist and Art Director Lya was born in Sao Paulo, 1972 and studied Advertising at his hometown and Graphic Design in Barcelona. Currently lives and works in London with Husband Hector (toy designer Tortoy) and Puki The Cat. She speaks through her girls. It is the need to tell us a state of mind or a specific feeling in a silent look that makes her draw. Her bright smooth colours are often disguising deeply rooted and cherished emotions. "SCREAM SECRETS SOFTLY" is her motto.
Work Description:
"Momomi" is this one girl in a naughty moment, part of my rediscovery of the use of pastels, which I used to draw with at the Japanese elementary school, and had since then forgotten… It also released some misty still images and shades of colours, mental pictures of myself from that tender age.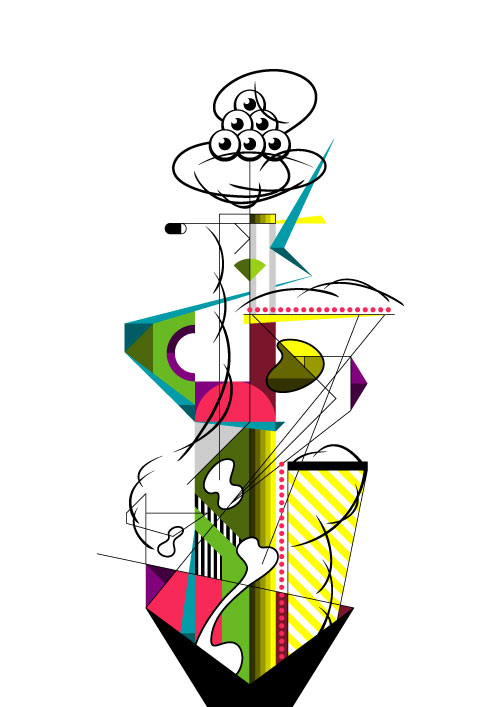 Salotezumo (Japan)
Born in 1985 and lives in Tokyo. He is creating artworks and design works based on his artwork.
Work Description:
I gathered images that I feel good about them intuitively.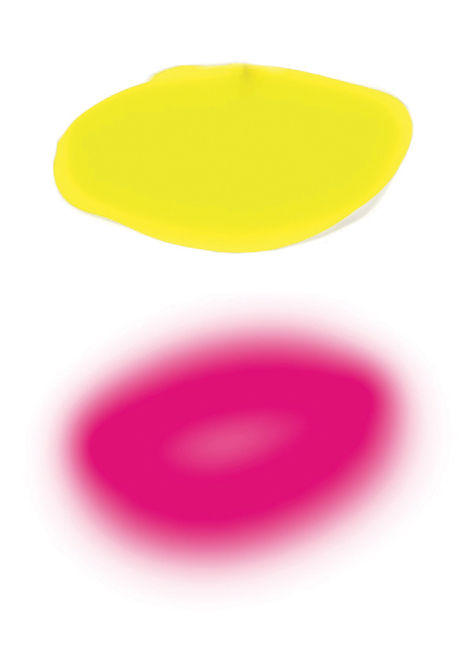 Beto Shibata (Brazil)
Born in 1975, Beto Shibata lives in Sao Paulo, Brazil, and is fond of colorfull sneakers and socks. Married to Marcela and father of a two-year-old boy, Davi, he works for the Brazilian MTV as an art director. In the end of his street there's a nice Japanese restaurant. That's where, as far as his memory goes, he has most of his dinners.
Work Description:
Colors, shapes and meanings. Choose yours and have a nice day!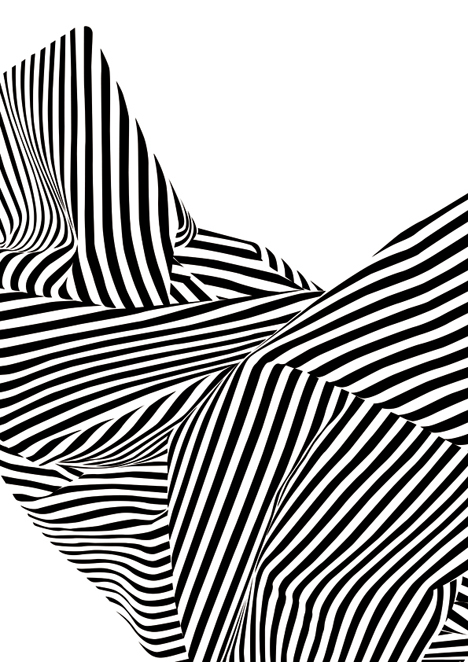 Tetsuya Toshima (Japan)
Toshima currently lives in Tokyo. He is a freelance designer and creative artist, working in a number of fields including graphics design and creation, drawing, and photography.
Work Description:
The traces of human experience through the eternal flow of time. The soaring heights and the tragic lows of the one's personal human existence.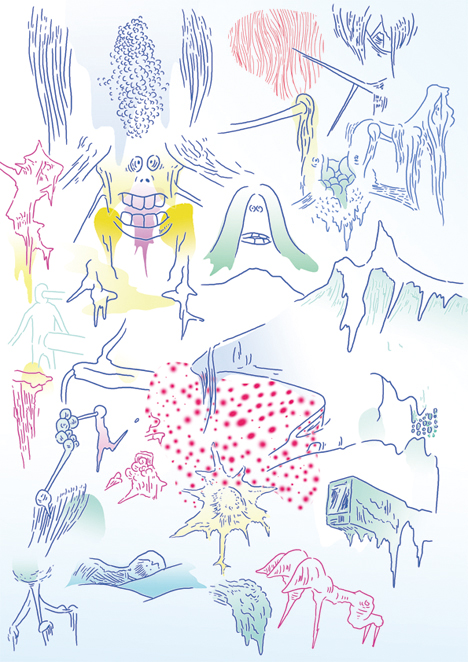 Akira Nishitake (Japan)
Born in 1980. Based in Ehime, Kyoto, North Kyushu and Berlin, currently lives in Tokyo. He creates a wide range of 2D pieces including drawings, wall paintings, font design, charactor design for movies, etc. His works are combinations of fragments from various images.
Work Description:
It's about landlocked Zimbabwe, surfing, slime mold, Alps, muscle, wild dogs and black sesame.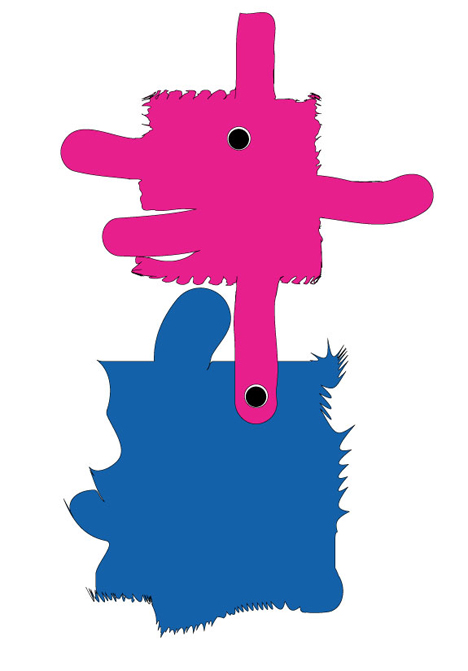 Melt Gush Running (Japan)
Lives in Saitama, Japan. She is a web/graphic designer and makes film works when she feels like to. She is interested in theatrical art and media art.
Work Description:
Keeping "simple, unique, impact" in mind, I finished the work which could be interpretated in deverse ways.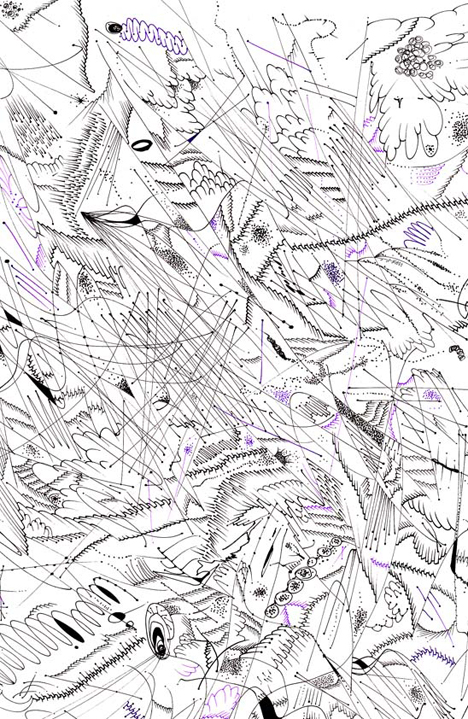 Kengo Takano (Japan)
Born in Fukushima, Japan in 1988. He is studying graphic art at Ineternational Art & Design College.
Work Description:
Something that forms plane surface. Reviewing it from zero, I reached a conclusion that all elements consist of lines. In the drawing or imagination, all images are made from outlines and I think there may be a communicative approach to its sensitiveness. Our eyes see things continuously, not just a moment. My lines are sight itself. They are not things going somewhere nor things explain something. They are just "what I continue to see at the present moment…". That's all.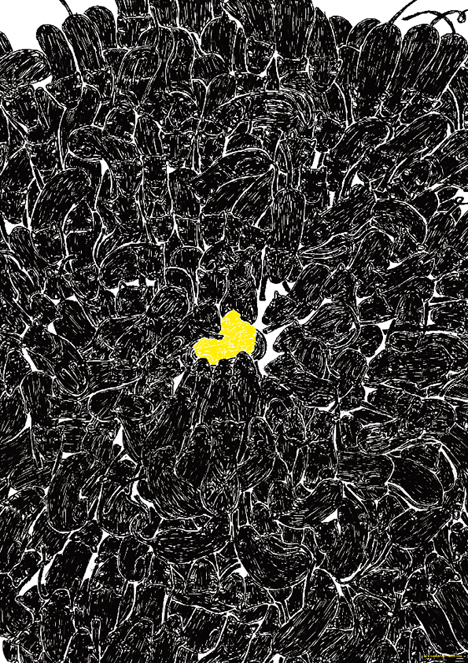 Akihiro Ueda (Japan)
Born in Hokkaido in 1980. Lives in Sapporo, Japan. He is a graphic designer and an illustrator. While he works for a company "homeinc" taking graphical communication seriously to advertising media, his enjoyment is to draw illustration without taking it seriously.
Work Description:
In old Japan (also other contries?), there were one main dish on one big plate at dinner for the big family whose brothers and sisters must have taken, protected, deceived, been deceived, shared the main dish between them. I think pople learn something though such things. I am also the one whose dish was taken from my sister when I was little.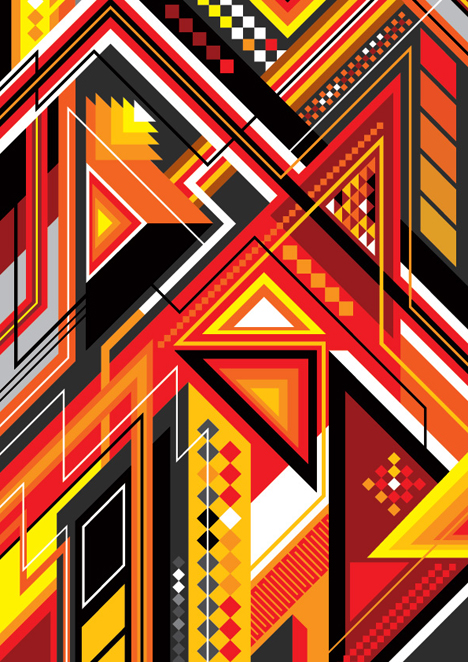 MWM (USA)
Born in 1980 in Boston, Massachusetts. MWM is an illustrator and designer currently based in Portland, Maine. Matt works across disciplines, from precise and colorful vector graphics to freeform watercolor paintings and massive aerosol murals. MWM's clients include Nike, Citroen, Gravis, SVSV, Burton, Blackberry, Ludwig. Matt has recently shown at Concrete Hermit London, Sanctuary Portland, ROJO Barcelona, and Revolve LA.
Work Description:
This abstract piece in Matt's signature "Vectorfunk" style is inspired by busy city life and the intricate tile mosaics of Barcelona. Somewhat of a "Choose your Own Adventure" artwork, following any line or flow will lead the eye to a new destination.
SHIFT 2009 CALENDAR
Release: October 20th, 2008
Spec: All colour / 28p / 210×297 mm
Price: 1,360 yen (tax included)
Produced by Shift Factory
It can be purchased on Shift Factory
SHIFT 2009 CALENDAR EXHIBITION
Date: December 1st, 2008 – February 28th, 2009
Place: MAM CAFE
Open: 6:30-20:00
Address: 3-3-2 Haneda Airport, Oota-ku, Tokyo
http://www.mobile-am.com/cafe/info/
PRINT'EM
http://www.PRINTEM.org

If you know of any shops that might be interested in supporting this project, please e-mail us to staff@shift.jp.org.
Thanks to
[Help wanted]
Inviting volunteer staff / pro bono for contribution and translation. Please
e-mail
to us.