Released on June 12 2020, Selected Electroacoustic Works 2002 – 2020, Swedish composer Yourhighness aka Johannes Wikström wanted to compile a large amount of his best music composed over nearly two decades. These recordings include a myriad of different types of sounds and recording techniques, spanning from field recordings & analog synths to acoustic instruments and voices. Music that has only been presented at one specific occasion, and then never again. The music is mainly composed for: art film, fashion film, contemporary dance, sound installations and the Swedish Radio. It was created in Yourhighness' analogue studio and at EMS Elektronmusikstudion – The centre for Swedish electroacoustic music and sound-art.
Selected Electroacoustic Works 2002 – 2020 is released on his label YSS AUDIO and comes in a concrete-like CD box in the same spirit of a tombstone thus conveying that heaviness and time message strongly. Rather than to emphasize the prestigious clients and brands whom this work was curated for, such information was omitted, so the listener's attention does not deviate from any other than pure composition. As a matter of fact, this type of cinematic approach is what Johannes aims to pursue and continue exploring.
The album is in fact just a beginning of a new chapter for him. While he keeps collaborating with other artists remixing music and releasing electronic dance music, he is now prioritizing his Electroacoustic composing even more. "I'm really looking into composing for feature film and documentary, but also to use the music I compose to play live. I find more motivation and challenge in developing experimental live sets rather than only techno live sets. Releasing Selected Electroacoustic Works 2002 – 2020 is a way to show a larger audience what I've composed over nearly two decades," he explains. We wanted to know more about this new exciting step in his career.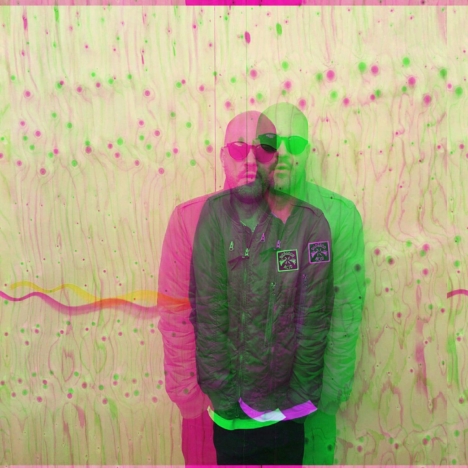 How did the idea of making this compilation of your work come about and what was your method?
The whole idea was to present my non-dance music projects such as sound installations and music for art and fashion film, music that was previously unreleased. I went through a large amount of recordings and revised them. Some are edited, some are developed a bit further. At first, the idea was to release the compilation in 2019 but the symmetry of 2002 – 2020 was too beautiful. The origin of the name is as you may have suspected, inspired by the album Selected Ambient Works 85–92 by Aphex Twin. I thought lending the concept of his album title might be amusing.
What is your musical background and how did you get into electroacoustic music?
I started to make electronic music back in 1997, in an analog studio producing techno. In 2002 I attended EMS Elektronmusikstudion. Long before techno I went to the elite music school Adolf Fredrik as well as The Stockholm Boys Choir. At EMS Elektronmusikstudion there was an opportunity to merge the techno and classical influences in the field of electroacoustic composition. At EMS I started exploring field recordings. For example "Playing Bridges", from 2002 is I recorded with a mini-disc and a stereo microphone recording sounds from the construction site of the Western Årsta Bridge in Stockholm which is designed by Sir Norman Foster. At the time the construction site had the biggest scaffolding in Europe, and the sound of the pipes were very suitable to sample. A lot of great sounding building material was lying around to record as well. I guess this is one of my earliest electroacoustic compositions.
Read more ...
[Help wanted]
Inviting volunteer staff / pro bono for contribution and translation. Please
e-mail
to us.