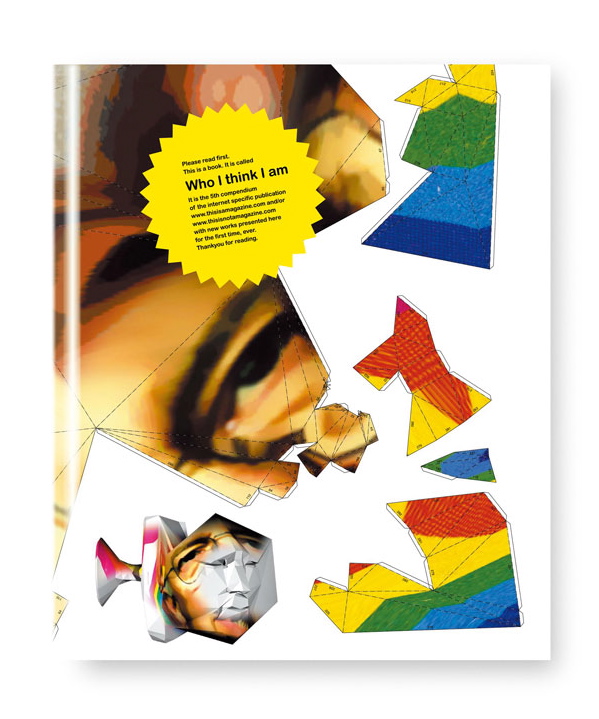 The internet specific publication "This is (not) a Magazine" released the 5th gorgeous Compendium "Who I think I am" with over 200 pages of new works, of which over 150 pages have been cut, sliced, diced, scored, folded and generally messed with then stitch-bound into a hard-cover with a giant laminated D.I.Y. paper sculpture as a dust-jacket.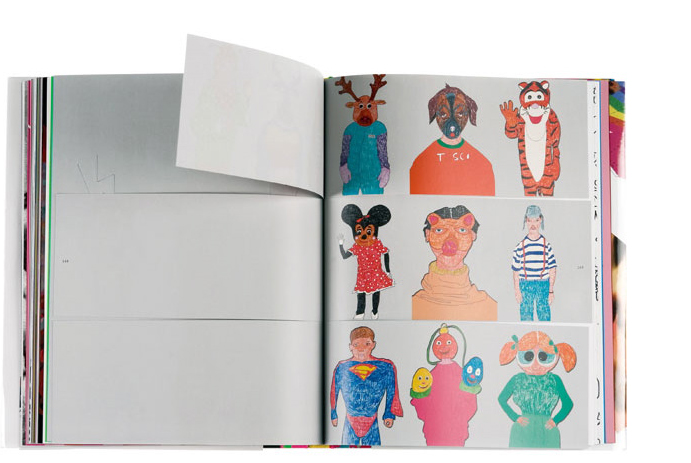 This is also a sinteractive book where the reader is invited to complete Who I think I am with over 100 stickers, a How do Artist's Live survey card, fold and read chapters, a bag of previously removed Compendia parts… including newly commissioned projects presented here for the first time, ever.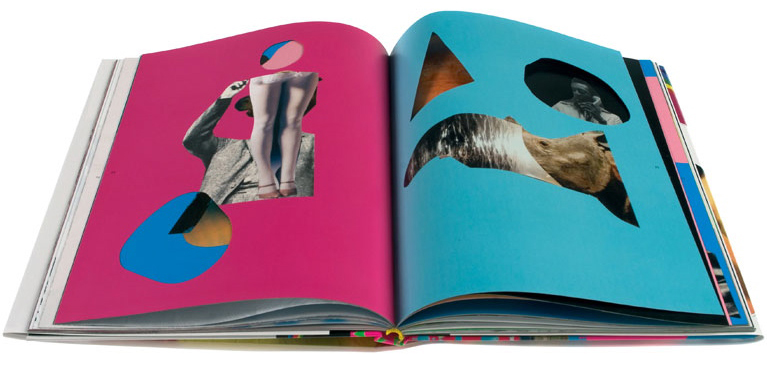 The new compendium includes the following:
200+ pages stitched and bound into a hard-cover
with a giant poster sculpture wrapped as a dust-jacket
+ 1 x laminated Shoboshobo Mask
+ 1 x full set of stickers for the "From Behind" sticker album
+ 1 x sticker-jam from Are You Generic?
+ 1 x bag of previously removed Compendia parts (for reader interactivity)
+ 1 x Mr.Fun postcard-sticker
+ 1 x bookmark (set of 4 round stickers)
+ 1 removed chapter "The World's worst comic" by the Jonkers
(This "removed" chapter will be distributed separately in other locations/publications to be announced)
In an edition of 1444 produced with the world renown NavaPress Milano, and on the finest Sappi papers, hand-finished and heat-sealed in clear plastic film. The compendium measures 23 x 29cm (9 x 11.5″) and weighs approx. 1.2kg (2.6 lbs)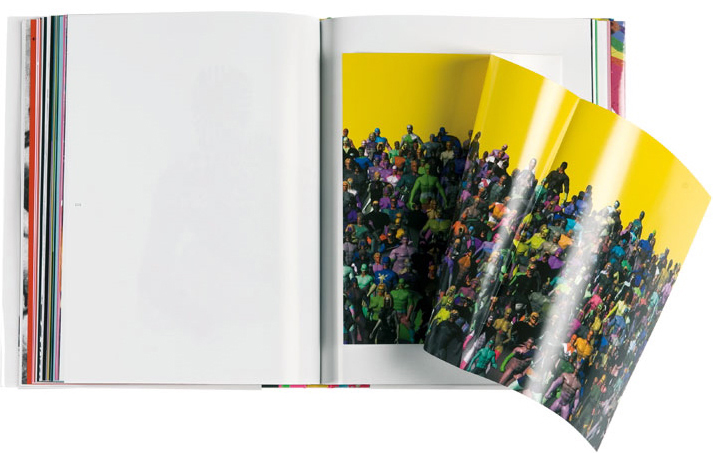 Featured artists: Alberto Valgimigli, Alex Dragulescu, Andy Simionato, Angelo Plessas, Antonio Riello, Are You Generic, Brody Condon, Christian Neuman, David Shrigley, E*Rock, Guthrie Lonergan, Harry Malt, Hidetoshi Yamada, Jason Salavon, Jennifer Dalton, Jim Punk, Joanna Beaumont, John Rogers, Jon Burgerman, Junichi Tsuneoka, Karen ann Donnachie, Kevin Christy, Klaus Schmidt, Matt Smear, Mehdi Hercberg, MTAA, Nadin Ospina, Porous Walker, Rafaël Rozendaal, Raffaele Marmo, Renè Schmidt, Ries Straver, Sergei Sviatchenko, The Jonkers, the Reader, Tyra Von Zweigbergk, Will Ainley, Youshi Li
Compendium #5 Who I think I am
Specification: above
Price: 26 Euro
Published by This is (not) a Magazine
http://www.thisisamagazine.com
Text: Rina Tamai
Translation: Yurie Hatano

[Help wanted]
Inviting volunteer staff / pro bono for contribution and translation. Please
e-mail
to us.