How come things work here in Amsterdam that would never work anywhere else?
Take "90 Square Meters", for example – this is a shop situated on an ultra-modern housing development on an island (KNSM Eiland) to the north of Central Station. And the best way to get there is by ferry. This is not a place you just happen to stumble across. To be honest, in any other city the location would probably work against it but here in Amsterdam, people have time to get to places like this. And that's really nice.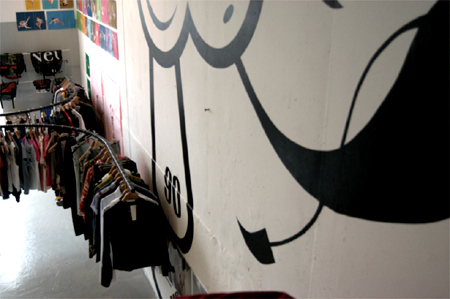 90 Square Meters may at first look like a shop but it's actually a bit more than that. The owner, Ido, started it two years ago with his friend, Bas, but now runs it by himself.
"We wanted to start a place that basically attracted creative, talented and like-minded people. If it hadn't ended up being a shop it could have quite easily been a bar or restaurant. The basis was we wanted to do stuff we liked and this could be fashion shows or an art show – anything that inspired us." The lads couldn't decide where to situate themselves and having grown up in Amsterdam, they knew it pretty well.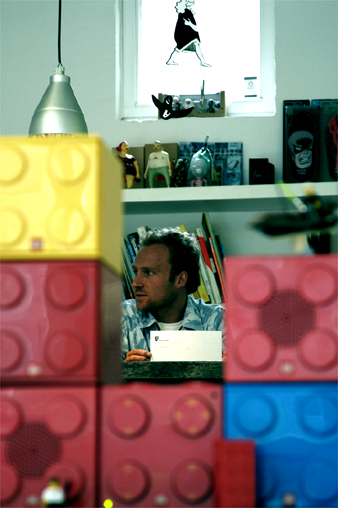 "We finally decided on KNSM Eiland because we liked it so much. I'd visited it quite often that summer because of this mad bike event that takes place on the island. Not only was it so good to be out here away from the city center, but the people were really nice and I just fell in love with the place. It's a pretty unique place for a store but I don't think it's necessary for a store to be in the same spot as everywhere else. If you have something people want, they will come. And besides it's a great trip out in the summer.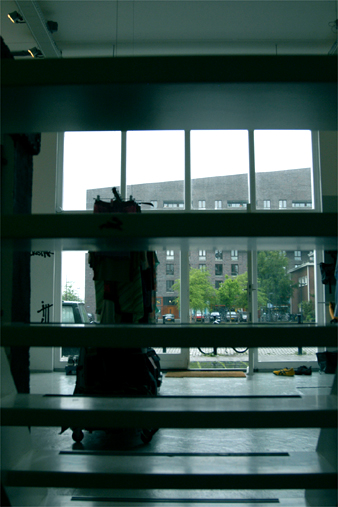 The first 3 months came and went with lots of interest from the islanders but also some bemusement further afield, "Not many people from Amsterdam got this store at first. Why was it so far away from the center? And what sort of shop is it? We sell a wide variety of things we're into such as sneakers, clothes, magazines and toys. We try to have things that make it worthwhile for people to come over here. I travel a lot so I like to pick up things I find in other cities. If I've read about something or somewhere I'm interested in, I usually act on it and that's how you meet new people and find new stuff. And a lot of it is word-of-mouth. It's definitely not a shop that sells stuff to the islanders – it just happens to be located on the island.
Read more ...

1
2
[Help wanted]
Inviting volunteer staff / pro bono for contribution and translation. Please
e-mail
to us.