This month's cover design was produced by Adrian Luna living in Los Angeles. He is a creator of Purus Design which means 'beautiful' in Latin. As the name shows, you can see simple and beautiful designs on his site. He is also a senior designer for E-nexus Studios, though he is only 22. We interviewed him about how he started web design and the recent web scene, etc.

First of all, please tell us who you are.
On myself and design: My name is Adrian Luna, senior designer for E-nexus studios and creator of Purus Design.
On life: I am a simple fellow, I am kind to my neighbors, friends and family, and I am in love with my wife Amber and our soon to be born child. Oh, I love them so much, they complete me. At this time my life is good, my friends are good, and my design is good. What more could one person ask for? Maybe a good night's sleep, hehe. (That's for you ANT)
What are you currently doing?
Starting my life. After 22 years, my wife and I are ready to have a family of our own, that being something that we have dreamed of ever since we can remember.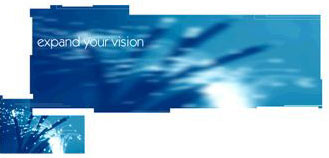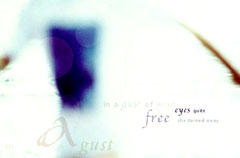 You are also a creative artist for E-nexus studios. What kind of projects are you working on there?
Very cool stuff, you'll see. Day in and day out we push the "newest" and "freshest" mediums out there, on the most elite computer setups available, sometimes 2 at a time, side by side. It's my newest source of inspiration. I love working with the boys, they make every day worth while. Damn we have fun.
How and where did you learn web design?
I have been formally disciplined through my instructor, master Zoran Belic. For the last 4 years, together we have experimented with various projects to find and evolve my senses. Thanks to my master, I am able to see, feel, and breathe design. Geeeez… The guy never let's up! Thanks Z.

Could you tell us more about Purus Design?
Purus Design was first developed to expose my new media designs to new media labs around the world. And it worked, every week I receive any where from 4-6 job offers. The latest being Razorfish. It's amazing how word flies over the Internet. But I am very happy with Vir2l and E-nexus studios. They absorbed me, and will take care of my wife and child in the future. Until my wife and I feel the need for a "shift", we'll stick around. But I have no complaints. I can see myself moving through out the different offices we have around the world. That would be cool.
Read more ...
[Help wanted]
Inviting volunteer staff / pro bono for contribution and translation. Please
e-mail
to us.