This month's cover design was produced by Adrian Luna living in Los Angeles. He is a creator of 'Purusdesign' which means 'beautiful' in Latin. As the name shows, you can see simple and beautiful designs on his site. He is also a senior designer for E-nexus Studios, though he is only 22. We interviewed him about how he started web design and the recent web scene, etc.

First of all, please tell us who you are.
On myself and design: My name is Adrian Luna, senior designer for e-nexusstudios.com and creator of purusdesign.com (Netscapecompatible).
On life: I am a simple fellow, I am kind to my neighbors, friends and family, and I am in love with my wife Amber and our soon to be born child. Oh, I love them so much, they complete me. At this time my life is good, my friends are good, and my design is good. What more could one person ask for? Maybe a good night's sleep, hehe. (That's for you ANT)
What are you currently doing?
Starting my life. After 22 years, my wife and I are ready to have a family of our own, that being something that we have dreamed of ever since we can remember.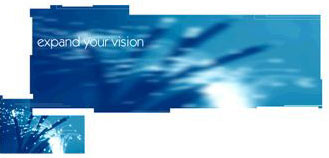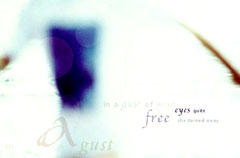 You are also a creative artist for e-nexusstudios.com. What kind of projects are you working on there?
Very cool stuff, you'll see. Day in and day out we push the "newest" and "freshest" mediums out there, on the most elite computer setups available, sometimes 2 at a time, side by side. It's my newest source of inspiration. I love working with the boys, they make every day worth while. Damn we have fun.
How and where did you learn web design?
I have been formally disciplined through my instructor, master Zoran Belic. For the last 4 years, together we have experimented with various projects to find and evolve my senses. Thanks to my master, I am able to see, feel, and breathe design. Geeeez… The guy never let's up! Thanks Z.

Could you tell us more about purusdesign.com?
Purusdesign.com was first developed to expose my new media designs to new media labs around the world. And it worked, every week I receive any where from 4-6 job offers. The latest being Razorfish. It's amazing how word flies over the Internet. But I am very happy with Vir2l and E-nexus. They absorbed me, and will take care of my wife and child in the future. Until my wife and I feel the need for a "shift", we'll stick around. But I have no complaints. I can see myself moving through out the different offices we have around the world. That would be cool.
What are your policies/ideas on design and which personal principles do you follow in creating a design?
Thank you for your compliments, my design is experimental and influential. I strive to create personal phenomena for my audience. For a moment, I would like for you to see the world as I see it, anything from a flower with beautiful lush violet petals beside a walking path to the way light reflects through the clouds and sky after a rainy day to the way water floats along the top of a table after you move your drinking glass. The small things in life are what make my design so real. In order to be a designer, you must live and breathe design. And as Mat Mejia stated, it consumes you. I love that statement! (That's for you mat!)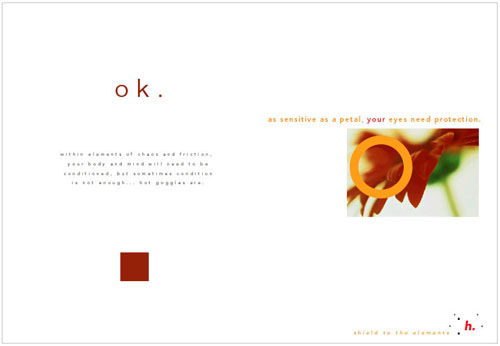 You have designed a number of web sites for clients, how do you usually get job offers?
When I first started free-lance, I was guided by a very good friend of mine, Rick Truhls. Together we worked on various small company's websites. Anything to make our monthly bills. Hehe. Then as I found stability in moving from print to webdesign, I moved to a free-lance company here in L.A. They guided me to a few clients here and there working on even smaller websites. It was disappointing all around. Then on October 12th I received a call from Douglas Frederick, V.P. of Vir2l, and he brought me aboard and introduced me to the family. I am grateful to him very much.
When you made the cover design for Shift this month, what did you imagine and how did you work on it?
Petals of course, hehe, I have been wanting to flash my petal designs for some time now, but my V3.0 consumed me. So until you at Shift requested something like my intro page, I figured it was my chance to share my visions with the world. And so it is.
We would like to ask you about the web and multimedia scene in Los Angeles, California. What's hot now?
Age!
Our company is comprised of new media artists in their 20's! We are the builders of tomorrow, so we need the freshest vision for it. It seems as though the younger you are, the better. And thanks to the growth of new media and the Internet, at 22 years of age, I am able to be senior designer for E-nexus studios. Could I have done this 15 years ago? Maybe after 10 years of work leading into retirement waiting to pull in my social security and 401k benefits! Hehe.
What do you think about being based in Los Angeles, California?
There is nothing more confusing than L.A. It's crowded, polluted, and noisy. But I love it. Go figure. Only in L.A. Baby!
What do you think about Japan?
Fly me out first class to the studios for a tour, expose me, I'm up for it. Wooooooooooooooha!
What are you interested in now?
Photography, I can't wait to brake in the new digital camera at the studio!
For the cover I used a wide angle lens combined with a macro filter kit on my manual Minolta camera. No digital photography here, I wanted it to be captured through the classic macro kit. It's rad!
There is so much visual wealth available to us in such a short distance, especially in L.A. For instance, take the petal image I used on the cover, it is just a small token of what mother nature has created for us. There is so much more! Go look for yourself.
Who are your favorite visual/graphic designers and sites?
insomnious.com : cause ANT doesn't sleep, which gives him more time to work as we doze off. I wish I were insomnious too.
paradox.com and h73.com: cause Mat is so cool. He is so open minded about all of us, and supports our community through exposure. Way designgraphik.com : Mike Young is design, he lives and sleeps it. And I bet he eats it too. Pushing experimental thoughts in the direction needed.Whasuuuuuuuuup!
greyscale.net : cause there is something about absorption of design, and applying in in a way you see fit. Check it out. Republic style.
endogenous.org : cause Rick is has a gun, and uses it. (check the site to see what I mean by that)
The last question. Do you have any plans for the near future?
I live my life day to day… Though I hope to live a long and true life with my wife Amber and child, time and nature are so unpredictable. So as the day comes I smile, and live it out to it's fullest. And not to mention I drink all the gatorade in the refrigerator at the studio, ha! Oh yes! Cakes!
As for something I would like to do in the future, maybe hit Fiji this summer and check the reef passes, and Japan if you want to meet me my wife and I face to face Mayumi. Buy me lunch! Hehe.
Open your mind everyone.
purusdesign
Adrian Luna
adrian@purusdesign.com
Interview and Text: Mayumi Kaneko
[Help wanted]
Inviting volunteer staff / pro bono for contribution and translation. Please
e-mail
to us.