Music is an important aspect for you. As a matter of fact, you have done some collaborations with amazing musicians. Have you done any other co-lab with musicians you would like to point out?
Music is our lifeblood, it is probably what has held together the Deadwood vision through the years, our shared love for discovering music. Leather jackets, and pants for that matter, have always been closely connected to music – it's so deep that I can't really explain it. But I'm glad that our clothes have been worn by all kinds of musicians – ranging from awesome indie bands like Temples, through punk rock legends like Iggy Pop and Kirk Hammett, to contemporary artists like Nicki Minaj. Deadwood is not just a clothing brand, it's our dream machine that enables us to come in contact with inspiring people from all walks of life.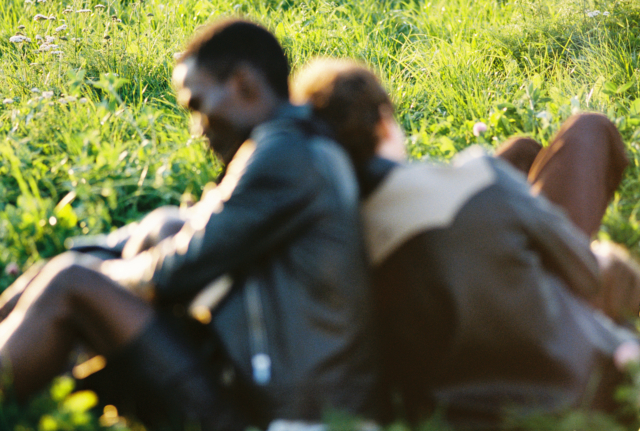 Photo: Isak Berglund Mattson-Mårn
Apart from the fantastic cactus capsule collection, you have some timeless bestsellers and work with velvet-like shirts and others. What are the base materials for this type of garments?
We have broadened our range to include upcycled suede and a teddy fleece made from recycled plastic bottles. It is always fun to challenge yourself and venture into uncharted territory. But to be honest, sometimes it's just because I want a fleece jacket and I can't find the one I see in my head. So I have to create it!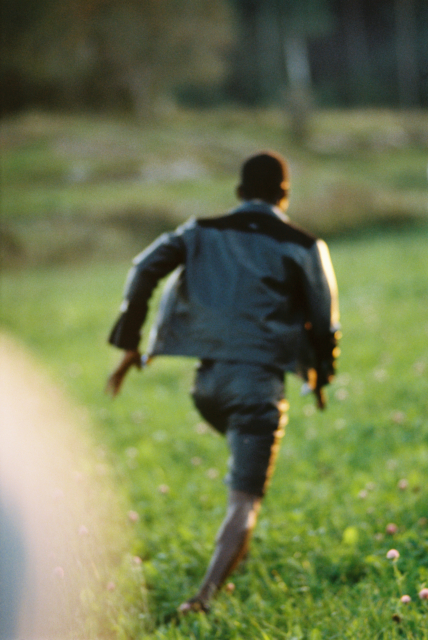 Photo: Isak Berglund Mattson-Mårn
Furthermore, I think you started out recycling leather, when leather is wasted after tanning or cutting. Was it animal leather but recycled? Are you still developing your business towards this direction?
When we started out almost a decade ago our method was basically reworking vintage leather jackets following our own designs. The difficulty in scaling, combined with our eyes opening to the huge wastage in the leather industry lead us to work more and more with factory offcuts, rejected hides and surplus stockpiles from tanneries – material that otherwise would have gone to waste. The idea of turning trash into treasure is something that is rooted deep in our DNA!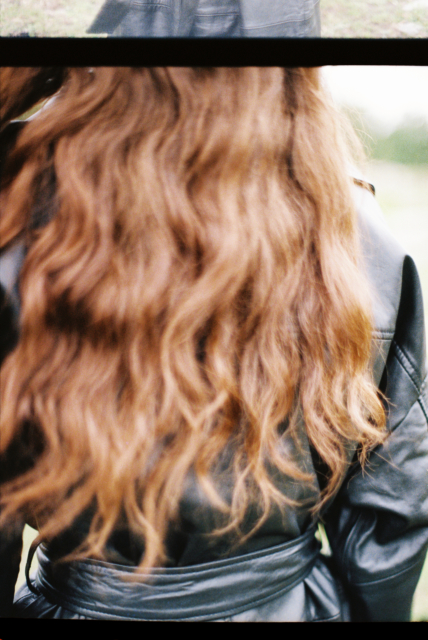 Photo: Isak Berglund Mattson-Mårn
Online sales sniping the middle man to offer greater quality under more affordable prices has taken a steady role in the Swedish fashion business strategy. How does this work for you? In other words, how important is it for you to open flagship stores in other capitals worldwide?
We love the idea of physical store spaces where the brand can really come alive – in the smells, the music playing, in the people you meet. Especially Deadwood I think is an all-senses brand! And I think it's an experience that people crave, especially after a pandemic like the one we've been through. But of course, running stores is expensive and takes a lot of focus. But we definitely have plans on opening stores in more cities around the world!
Would you be so kind as to share with us what is next for 2022 and beyond, how do you see Deadwood™ in the middle long term?
In 2022 we will be celebrating 10 years as a brand. Obviously, there will be a party and tons of other activities around that. Some co-labs in the making. But I also think 10 years marks a psychological milestone for us. It's kind of like "OK we made it through school. Now let's go out into the world and shake things up for real!". I think the next couple of years Deadwood will take a life of its own and become the inspiring lifestyle brand I know it can be. This dream machine has no plans to stop, not anytime soon!
Text: Victor Moreno
Photos: Courtesy of Deadwood™

[Help wanted]
Inviting volunteer staff / pro bono for contribution and translation. Please
e-mail
to us.