The winning works of still images, animations, interactive art installations and games were selected for the 13th Student Computer Graphics Contest, showcasing high level of creative CG works from in and out of Japan.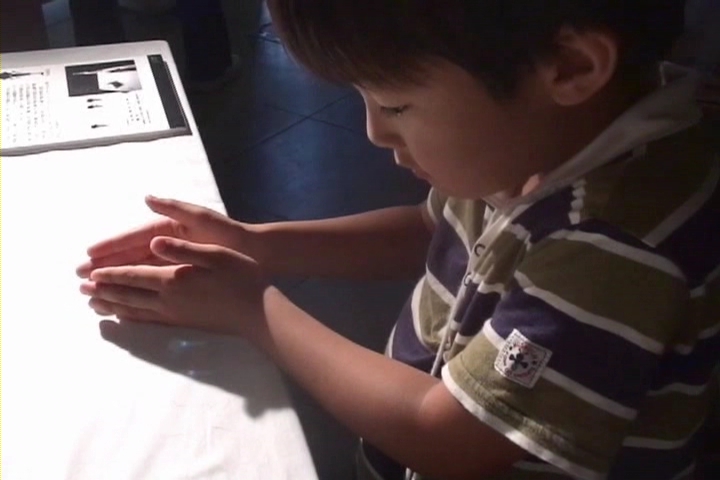 The Student Computer Graphics Contest was launched in 1995 by the Computer Graphic Arts Society (CG-ARTS), a government-certified organisation, which aims to foster and develop talents in the field of computer graphics. For the selection criteria, originality in ideas and production process are judged in the process.
This year the competition attracted 1,195 submissions from students in Japan as well as from countries such as USA and France. The form of works can range from digital arts, animations, websites, games and interactive works to architectural works, technological simulations and visualisations, which are evaluated in 3 categories for the competition; still images, moving images and interactive installations.
Amongst all 3 categories, interactive installations category especially made a great impact this year for the contenders' high level of technique and their creative approach.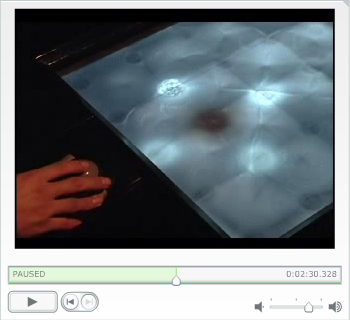 ene-geometrix.02 by Masato Sekine from Keio University received the Grand Prix in the interactive installations category. This is an installation work or device designed to visualise the heat convection using the actual fluidic material, heat source and containers. By adding GUI, which is essential in order to control the patterns of the convection, and after so many trials and experiments, Sekine succeeded to have a structure where the audience is able to control freely the movement of the fluid, which is not technically visible. It simply shows the beauty of physics with its phenomenon, and combines them with the enjoyment of interaction. It was highly appraised as this opens up and connects potential relationship between science and art.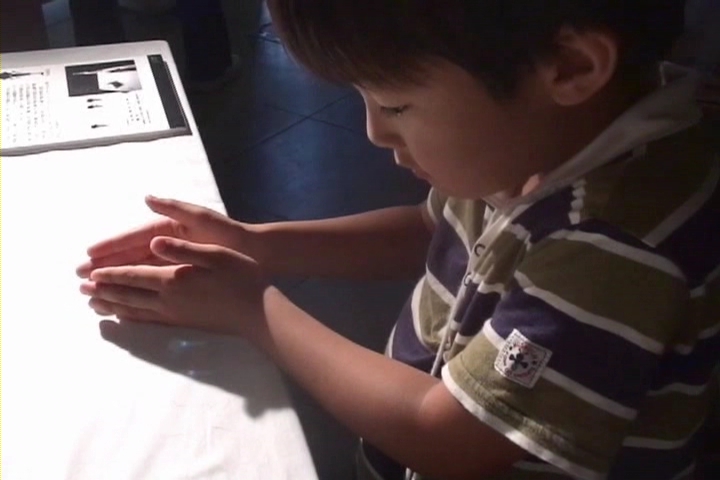 Kage no Sekai is a work by a group of 4 Master's degree students from Keio University, Yu Uchida, Mami Naito, Shiho Hirayama, and Atsushi Nishio. With this work, audience can place or re-arrange objects, and as soon as they are placed, the creatures appear in the shades as if they are in a fairy tale. Kage no Sekai received the prize for Outstanding Work.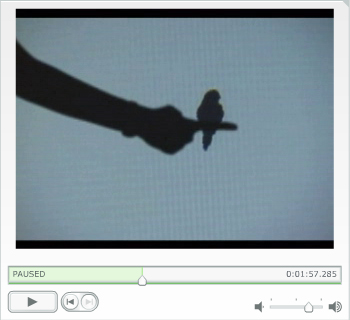 torikage by Ayumi Kizuka and Ikki Matsumoto, Master's degree students from Future University Hakodate, recognises the silhouette of human figures and projects animated bird figures on the screen. What's impressive about this work is that these bird silhouettes are animated in dots responding to human figures. This received an Honourable Mention award.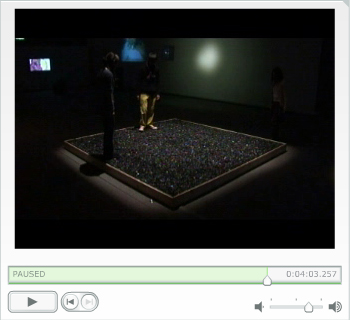 Another Honourable Mention award work, Wakuraba -ethereal encounter- by Masaru Tabei from Institute of Advanced Media Arts and Sciences, contains pebbles filled in a square box. The pebbles stir to life as though they follow the footsteps of those who walk over them. This is a dynamic installation, yet somehow its calmness reminds us of the Japanese garden. This installation also has minimum style of approach to the idea of interactiveness, yet requires its technical aspects. As a side note, wakuraba is an old word, which appears in old Japanese writings such as Tale of Genji or Manyoshu with meaning of coincidence, unexpectedness and rarity.
This year's Student Computer Graphics Contest has proved that there are so many potentials yet to be discovered in the field of computer graphics. This contest creates a great opportunity for students, who are aspired to work in the field in the future, as well as for the industry waiting to acquire these talents.
Exhibition of winning works will be held from 6th Feb 2008 until 17th Mar 2008 at the National Art Center Tokyo.
The 13th Student Computer Graphics Contest Exhibition of Award Winning Works
Date: February 6th – March 17th, 2008
Place: National Art Center Tokyo
Address: 7-22-2 Roppongi, Minato-ku, Tokyo
Contact: CG-ARTS Student CG Contest Dpt.
Tel: +81 (0)3 3535 3501
http://www.cgarts.or.jp/scg/2007/
Text: Kyoko Tachibana

[Help wanted]
Inviting volunteer staff / pro bono for contribution and translation. Please
e-mail
to us.