This month's SHIFT cover was designed by null*, which operates out of Tokyo and is a project of artless. Its concept is to incorporate Japanese traditional aesthetic feelings. The group creates graphic expressions, freed from the constraints of media, through various techniques such as typography, photos, illustrations, paintings, interactive video and so on. They released their portfolio "null* book" in 2005. Their third exhibition will be held at Sapporo SOSO, after debuting in Kyoto and Tokyo.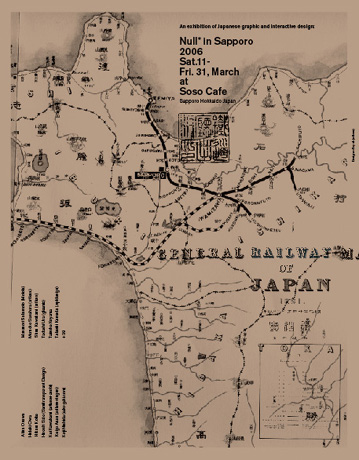 First of all, could you tell us a bit about yourself?
My name is Shun Kawakami, creator of the null* project. I work under the name of artless for usual client works and personal artwork. Artless is a sort of company and freely performs various graphic designs and art direction without constraint of media.
Please tell us about the process of the birth of "null*" and its members.
I held an exhibition at ROCKET in September 2004. Gallery PRINZ in Kyoto visited the exhibition and offered to host me for an exhibit in their space. This was the trigger for null*.
I thought to hold a group exhibition under a theme, with designers and artists who I respect and influence me. Then I started to call to the designers and artists with whom I had been wanting to make something. I told them about the concept, aesthetic feeling (output's concept). It was an exhibition in Kyoto, so I decided that the concept should be something like "the Japanese traditional aesthetic feeling", which I had already been interested in.
The unit, composed of the designers and artists who reacted to it is null*. Contrary to my expectation, many persons were actually involved and presently the number of the members is 15. I get the feeling it will increase aftertime 🙂
The members are: graphic designers, web designers, photographers, painters and illustrators. Some are friends I met a long time ago, others I have met recently.Everyone is creditable, so I would like to thank them for playing together.
Basically null* considers enjoying expression important and comfortable. A suitable temperature for us is "tepid" which is also a concept 🙂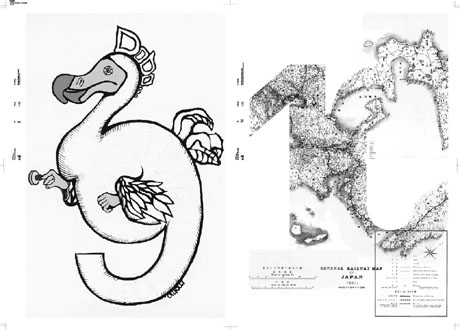 What is a concept "the Japanese traditional aesthetic feeling" for null*.
It doesn't mean making straight "japanized" graphics, but "Since I am Japanese and live in Japan, potentially "the Japanese traditional aesthetic feeling" is inherently stored in my mind." I think. null* makes pieces, considering that the concept is the Japanese traditional aesthetic feeling which is potentially in our mind and stimulating it. I thought we could make something original that doesn't exist in foreign countries that doesn't exist on a superficial level.
Perhaps I was a bit tired of my works. With this project, I can make something new, considering "Japanese traditional aesthetic feeling". I'm Japanese. I should think about this a lot. It seems like taking a lesson from the past.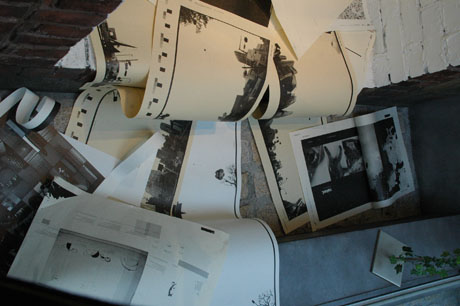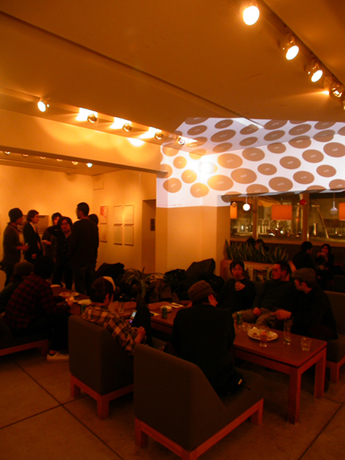 How do you operate mainly?
Our main focus is to hold an exhibition. I make, enjoy, publish, and enjoy my pieces. No more and no less.
"Null" means zero, an absence of value. Therefore, "null*" doesn't seek common value. The operations we enjoy and that seem useless are sometimes more important, and I think the futility is "null*".
Read more ...
[Help wanted]
Inviting volunteer staff / pro bono for contribution and translation. Please
e-mail
to us.