I heard it improved its function a lot last 8-9 years. Which part did you develop more?
I used tape for the first time. But, I changed to buttons because the tape looks tawdry. Also, for the safety, I stopped using staples and started to use glues. I improved coin case to make it easier to use and added more spaces for cards.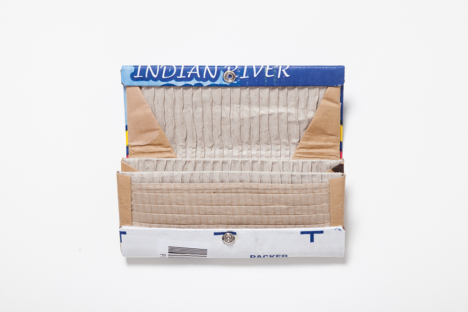 Carton Long Wallet, Model 2019 © Carton
As the improvement of quality, you changed the price too, right?
The first model, which I sold in festival of art university, was 500 yen. As the improvement, it got more durability and it takes more time to make. What we sell now is 7,000 yen and 10,000 yen. Since it lasts long, I decided the price. Recently, we can produce 600 wallets per a year.
You travel all over the world to get cardboards. How many countries have you been and what cardboards did you get?
I have been 30 countries since I was sophomore. My first place was New York and I was impressed by cool cardboards there. The different design from Japan was attractive.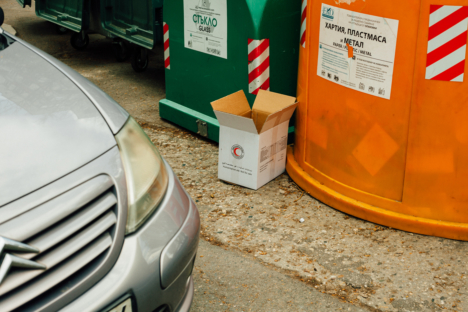 Cardboard of the Year 2017 Winner – Syrian Arab Red Crescent, Sofia / Bulgaria © Carton
Please tell me your three best cardboards among all that you have got from travel.
The most favorite one is Bulgarian cardboards for relief supplies. From the beginning, I wanted cardboards for relief supplies and I found them on the road of Sofia by chance. I was happy because those are rare. The second one is Coca Cola of Israel and I like the Hebrew letters.The third would be cardboards of Etihad Airways. I like those from airline companies, which remind me journey, and foreign letters, which symbolizes overseas countries. Also, cardboards, which are not in the current circulation, are valuable for me due to the rarity.
Since last year, we started to introduce "Cardboard of the Year."
What is your standard when you choose cardboards?
It's local color. For example, in Turkey, I would choose cardboards for Turkish ice cream. I collect something showing its country and culture. Foreign letters are essential and I get every cardboard with them in any countries. So, I tried to go to countries not using the alphabet.
I cannot use foreign cardboards for wallet because they are too rare. So, many of them are my personal collection.
I often find mandarin cardboards in Japan. It shows local color and design and illustration are cute too. Also, when I look for them in city, I can see the move of society. Cardboards closely connect with circulation and consumption. It is interesting that I can see trends of shops and brands through them.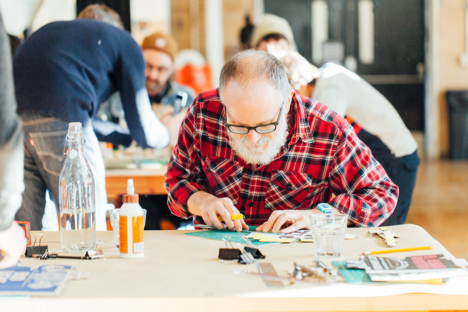 Carton Workshop / ACE HOTEL PITTSBURGH, USA, 2017 © Carton
Carton's project is getting known as upcycling by the world. How do you think about environmental issues?
I originally started my project because I was attracted by design of cardboards. So, it did not include any environmental concept. But, as we continue our business, I realized the importance of saving resources. Cardboards are essentially recyclable. But, recycling already consumes a lot of energy and has limitation. So, I think that the solution for that is upcycling and the idea of not wasting resources.
Recently, I often go to China for workshop. Chinese younger generation has interest in environmental issues and more pays attention to such workshops.
What motivates you most to work on cardboard wallet project?
First of all, its design. I like something less commercial and retro and also the coincidence of finding cardboards on the road. So, I don't want to design cardboard by myself.
I also enjoy communicating directly with people through my business and workshops. When I worked on advertisement before, I had a difficulty to understand mutually because I could not get direct response. But, I can hear customer's response directly and it is interesting.
On December, 2018, a film FROM ALL CORNERS will be released at theaters including Shinjuku Piccadilly. It is a chance to experience his journey for 8 years driven by enthusiasm to cardboard and traveling.
Text: Wakana Kawahito
Translation: Hanae Kawai


1
2
[Help wanted]
Inviting volunteer staff / pro bono for contribution and translation. Please
e-mail
to us.