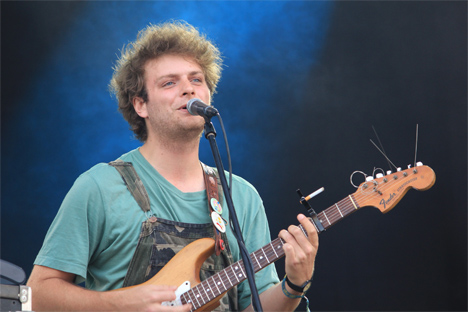 Mac DeMarco
Saturday started at the Heineken stage with the charismatic presence of the US talent Mac DeMarco. This musician and his band transmitted such a positive and happy vibes that it seems that we are in California. I saw that the front row of the stage was flooded by teenager fans, that sang all his songs. The concert was great and fresh with some funny moments… during a song DeMarco broke 2 strings of his guitar so he sat down to put new ones and meanwhile his bass player took the mic and improvised the song "Yellow" from Coldplay… that was really a cool moment that the audience appreciated.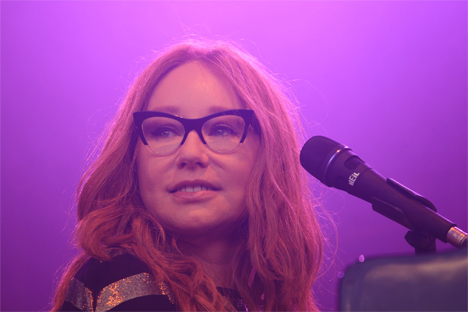 Tori Amos
But it was at the Ray-Ban stage were another Lady won our hearts with her voice. This was a really rare appearance in a festival like Primavera due that she is a bit of a mainstream artist but good music is good music and she demonstrated that with her presence alone between 2 pianos. Tori Amos, the US singer and songwriter was so charming and elegant delivered a great show based on her voice and her magnetism on the stage.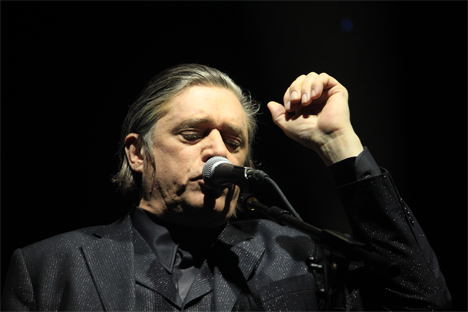 Einstürzende Neubauten
The tenderness was over once the legendary German band Einstürzende Neubauten took the ATP stage. Armed with their mechanical arsenal the band lead by Blixa Bargerld detonated their corrosive industrial sound. The band performed their last release "Lament". This veterans are history for their unique approach to sound and experimental proposal that still shaking our hearts and brains with their live performances. Their Primavera show was a proof of it.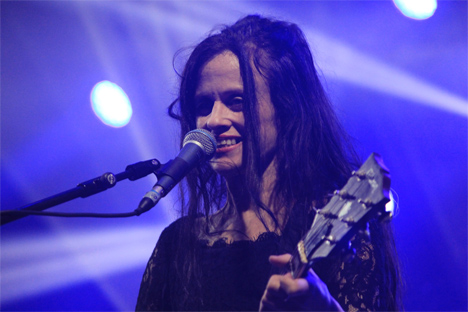 Babes in Toyland
As I said before, this year was the woman power one, and after the Riot Grrrls (Kathleen Hanna, Sleater-Kinney) it was time for the abrasive power from the US legendary band Babes in Toyland. Another power trio, simple formation of Guitar, Drum and Bass, to deliver a raw and sharp edged grunge rock with lots of attitude and energy.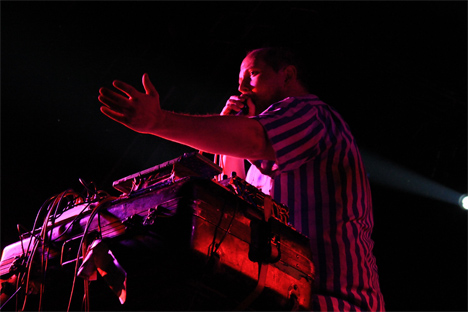 Dan Deacon
Time to dance and enjoy like there is not tomorrow, with the US geek freak Dan Deacon. Dan is like a magician, he just open his suitcase full of toys (which is actually a impressive set of synthesizers in a really small space) and deliver the best time of the night. Yes, just like that, with the help of an amazing drummer that insanely follow the super speedy melodies and make the drum sound like a machine gun. The Dan Deacon show is always interactive, and he try to get the people involved, not only with the music (which they were already) but interacting with each other and also making the crowd split in half, dance in circle or sitting on the floor. Amazing show!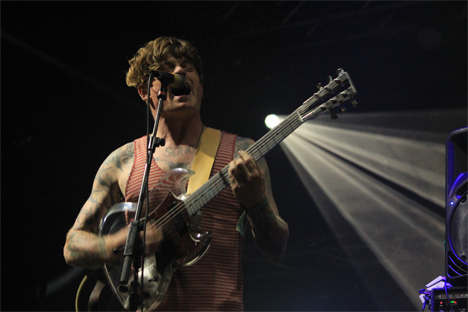 Thee Oh Sees
The last show I went this year was the perfect one to end up this amazing Primavera Edition, one of the most energetic band with their post punk and garaje, the US band Thee Oh Sees. Always strong, loud and fast, with 2 drummers on stage The Oh Sees with so many records on their backs are forever young, forever fresh, one of the bands that fits so well with the festival style.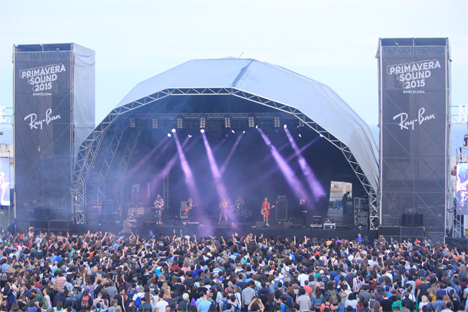 Crowd at The Julie Ruin
So, I leave the Festival another year (I been coming and making a review for Shift for the last 10 years) with the sensation that the 3 days were so quick, which only means FUN. Primavera Sound grow every year, and that wisdom gave them good tools to learn and improve, and the organization pay attention to this facts and the small details. But also, here everything is about the music, about the experience of sharing and enjoying the best acts by amazing talents, that is what is all about and that is what Primavera Sound provides you. 
See you next year at Primavera 16!
Primavera Sound 2015
Place: Parc del Fòrum, Poble Espanyol, Barcelona
Date: May 28th – 30th, 2015
http://www.primaverasound.com
Text: Julio Cesar Palacio

[Help wanted]
Inviting volunteer staff / pro bono for contribution and translation. Please
e-mail
to us.