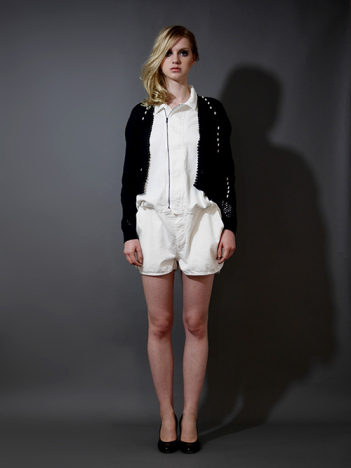 The staffs of "MUSEUM," which is the cultural complex to promote the current creative scene in Hokkaido, pick out and recommend the latest news in monthly selected from "MUSEUM STORE" at 1st floor is a select shop of lifestyle design focused on fashion, "SOUVENIR HOKKAIDO" deals in products can be purchased, for example artworks, CDs and books by Hokkaido artists, and "Clark Gallery + SHIFT" at 2nd floor promotes and manages artists as the only one commercial gallery of contemporary art in Hokkaido. You could get exclusive information like some events at only MUSEUM, don't miss it! In addition, online store of MUSEUM STORE has launched, please check it out!
NEW BRAND "AMESIA"
Accessory brand by Haruka Nara, a designer in Sapporo. Its name "AMESIA" comes from the supercontinent "Amasia" that will take 100 million years later. "Ame" in Kana character means "heaven", "rain" and "candy" in Kanji, Chinese characters. She put her images as "eternally like the heaven, poetically like rain, and sweetly and nostalgically like candy". Please wear the "mature and junk-pop" accessaries producing with using of FAB machine such as 3D printer and laser cutter.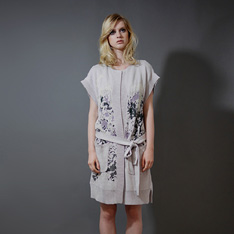 NEW BRAND "TINYDINASAUR"
A young fashion designer born in Hokkaido, Naomi Yamamoto has started "tinydinosaur" from 2007 AW collection. The Philosophy is a complex blend of "Contradiction" and "Crash" which is reflected in designs, creates a new harmony. These elements form an unusual contrast and enhance beauty. This idea exists behind her clothing tinydinosaur proposes, "Shade and Harmony" which can be seen in the actual clothing, and also aims to create a mutual influence between wearers and clothing, rather than one-way influence from clothing. After holding the orders the Board of limited pop-up shop, the brand has been handled at MUSEUM. Never anymore say "Hokkaido is conservative with respect to fashion".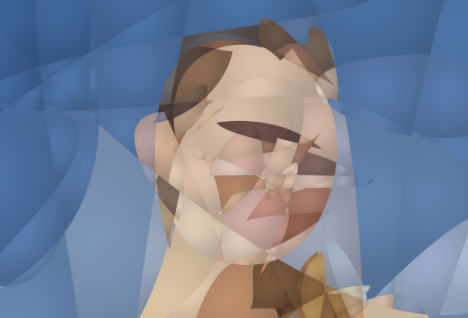 WABISABI EXHIBITION "METALOOKS"
Clark Gallery+SHIFT presents WABISABI's poster exhibition "METALOOKS" till June 30th, as commemorating the first anniversary from the relocation in Sapporo creative complex "MUSEUM". "METALOOKS" is digital paintings that they painted the partitioned pictures with every single colored, by intersected line which drawn freehand. And from June 30th to July 5th, pop-up shop "motone 2015 summer & WHAT Exhibition" will be held at MUSEUM STORE. The newest wears from "motone", a comfortable "work shirt" brand for ladies and men, and "BONSAI" hat from a new hat brand "What" will be released.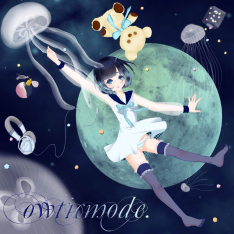 OWTN. "OWTICMODE."
In April 2015, the creative complex "MUSEUM" established a new label in Sapporo, collaborating with sambafree.inc, a music production company. Aiming to release music on internet by artists based-in Hokkaido and to integrate internet and real world. The first release is "owticmode." of owtn., a space-first poem core idol. It's also her debut album from Internet poem core lebel "POEMCORE TOKYO".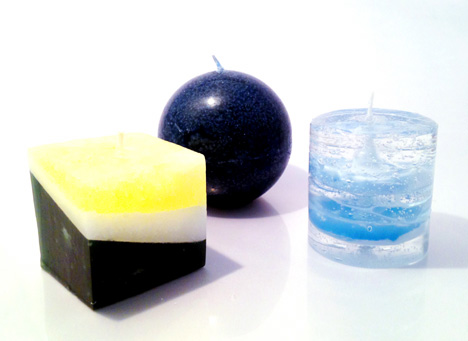 KEIKO ORIKASA "SUMMER ISSUE"
Candle series produced by Keiko Orikasa which ordered successive from various area in Japan on the online store of MUSEUM STORE. For the 3rd series "Summer Issue", she expressed finely colors decorating the short Summer in Hokkaido. "GRASS" hanging to the rich wind, "SEA" reminiscent of the clear waters and "STARS" is the starry sky filled of twinkling stars. It goes without saying to buy as souvenir, please get the series for YOU seasonally. Summer Issue: GRASS / SEA / STARS (from the left). Coming soon.
Text: Aya Shomura

[Help wanted]
Inviting volunteer staff / pro bono for contribution and translation. Please
e-mail
to us.