The staffs of "MUSEUM," which is the cultural complex to promote the current creative scene in Hokkaido, pick out and recommend the latest news in monthly selected from "MUSEUM STORE" at 1st floor is a select shop of lifestyle design focused on fashion, "SOUVENIR HOKKAIDO" deals in products can be purchased, for example artworks, CDs and books by Hokkaido artists, and "Clark Gallery + SHIFT" at 2nd floor promotes and manages artists as the only one commercial gallery of contemporary art in Hokkaido. You could get exclusive information like some events at only MUSEUM, don't miss it! In addition, online store of MUSEUM STORE has launched, please check it out!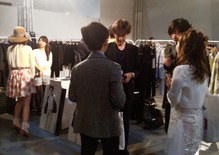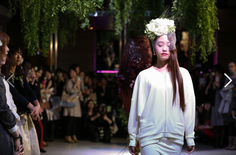 ESTHER "S/S 2015 COLLECTION"
Last November, ESTHER has been well received by its audience and buyers at the fashion booth in "CREATIVE HOKKAIDO MEETS TAIPEI 2014" in Shonghsan Cultural and Creative Park and the fashion show of "CREATIVE HOKKAIDO NIGHT IN TAIPEI 2014". The Spring/Summer 2015 collection will be lined at MUSEUM at last. In order to increase further complete than ever, while the new work with all its sense which had pursue thoroughly such as pattern and fabric is a casual line encompassing the body softly, the silhouette with spice showing effective captures the "moment of movement" beautifully.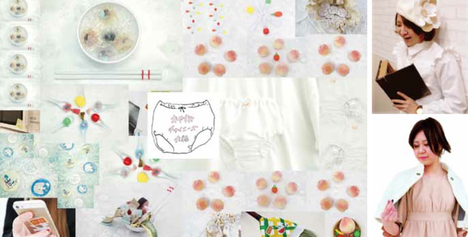 HOKKAIDOU DRESS MAKER COLLEGE "POP-UP SHOP"
"Pop-Up Shop" by students of HOKKAIDOU DRESS MAKER COLLEGE starts from March 18th at MUSEUM STORE. As standing themselves in the shop, they exhibit and sell their fashion items of original 4 brands produced in teams, while taking advantage of the things they have learned so far. At the MUSEUM STORE originating the Hokkaido Creative now, please come and pick up several items jammed dream to the future. Date: March 18th-22nd.
MATOROMI "MATOROMI. Ⅲ"
matoromi's new EP is a "low temperature" electronica pop that produces strange and pleasant feeling of floating, with melting into serious synthesizer sound and the melody and lyrics of unique view of their world plays with female vocals that feeling of coolness. This EP is hers first national distribution and what is called "the culmination of the current matoromi" composed three new songs and remastering sound source of five songs from a mini album "matoromi. Ⅰ" self-produced in the past. Please enjoy the good contrast and extreme sound production to the live. Price: 1,800 yen (excluding tax).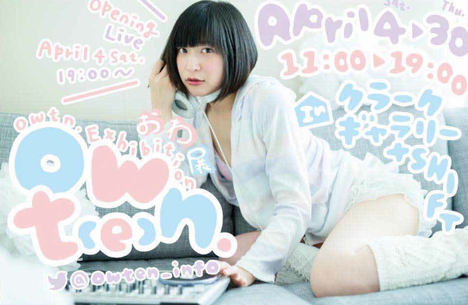 OWTN. SOLO EXHIBITION "OWT(E)N."
A poem core idol owtn.'s first solo exhibition "owt(e)n." will be held at Clark Gallery+SHIFT, with increasing female fans absolutely. As an idol of course, you can get a glimpse also her little adult side. Sales limited ZINE with poemcore newly written during the term. Date: April 4th-30th, Place: Clark Gallery+SHIFT, Opening Live: April 4th, from 19:00, Admission: 500 yen (with one drink).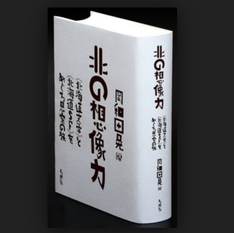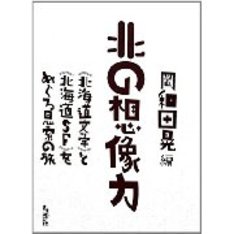 AKIRA OKAWADA EDITION "NOTHERN IMAGINATION"
Catching eyes by Koga Hirano's binding, "Northern Imagination; Journey of meditation over the 'Hokkaido Literature' and 'Hokkaido SF'" edited by a critic, Akira Okawada is in-stock. From classic work to experimental work, oral literature of the Ainu people, unknown overseas work depicting the Hokkaido, movies, anime, and ranging from music, 20 critics who believe the "Power of Literary Critic" re-read 'Hokkaido Literature' and 'Hokkaido SF' as SF (speculative fiction; speculative novels) and find new possibilities for each. Price: 7,500 yen (excluding tax).
Text: Aya Shomura

[Help wanted]
Inviting volunteer staff / pro bono for contribution and translation. Please
e-mail
to us.