ArtWalk is Hong Kong's biggest annual charity art event, with 70 galleries around Hong Kong Island opening their doors during the evening. This year, it was held on 18th April, from 16:30 to 23:30. Participants can take any route on ArtWalk night in any order to visit (or re-visit) galleries and enjoy a variety of art and complimentary food and beverages. The sales of ArtWalk tickets are donated to Hong Kong charities. Since the first ArtWalk began in 2001, over HK$5.4 million has been donated.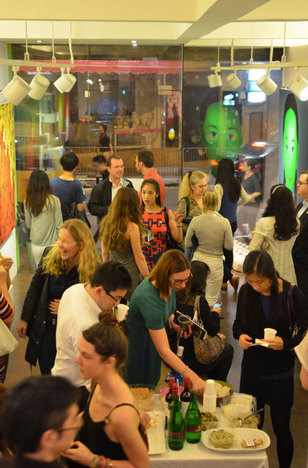 The participants can enjoy walking around the many galleries in Central Sheung Wan, and they can also reach galleries in Wan Chai, Aberdeen, Chai Wan and Quarry Bay by public transportation or a free mini-bus that provides a continuous round-trip shuttle service.
Although we had a few rain patches that night, each gallery was crowded with people enjoying the art with wine in hand. I saw many people wearing fashionable clothes and it was like a big party.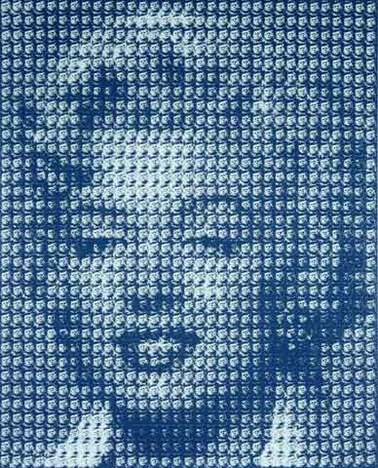 "Marilyn" Kim Dong Yoo, Oil on canvas, H162 x W130 cm. Courtesy of OPERA GALLERY
Here are some of the voices from the most crowded galleries of the night;
OPERA GALLERY told me "Artwalk is a fantastic charity event that allows all the galleries to come under one roof for a great cause. Artwalk gives the participant a great opportunity to feel welcomed and be surprised many times as they find something they like, and often things they can actually afford."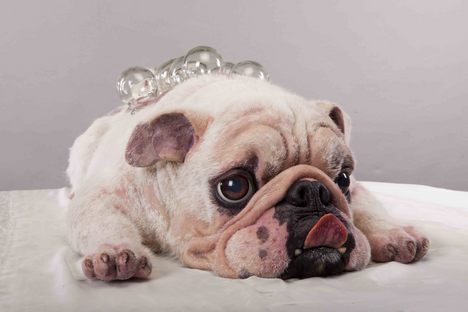 "Bulldog" Cheng Huang, 2012. Silicone, fox hair, dog hair and cuppping class, H34 x L102 x W62 cm. Courtesy of Wellington Gallery
Wellington gallery says "We have a lot of traffic and positive feedback this year, many art collectors and students showed up and we have gotten a lot of inquiries on our collection. Artwalk is a platform for us to meet collectors of various acquired taste and to exchange thoughts."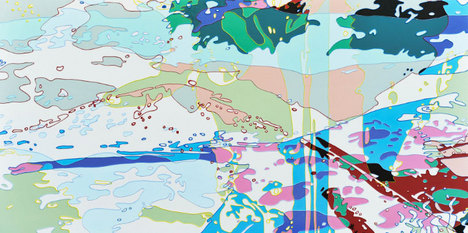 "Sun up from East, Sun down from West" Hou Xi. Courtesy of Zee Stone Gallery
Zee Stone gallery also says "We like Artwalk because it's an enjoyable way to meet new clients, it raises money for charity, and benefits homeless people in HK."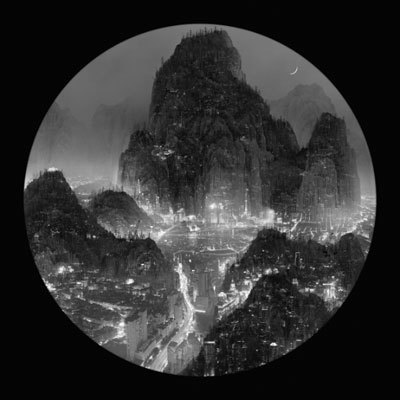 "The Moonlight – Waxing Crescent Moon" Yang Yongliang. 2012. 90 x 90 cm, Giclee print on paper. Courtesy of Schoeni Art Gallery
I found some other galleries with awesome art works. One of them is Schoeni Art Gallery on Old Baily Street with a solo exhibition by an artist from Shanghai, Yang Yongliang. He creates romantic night beauty with the mists in his cold and hard urban images by combining ancient Chinese art and modern techniques.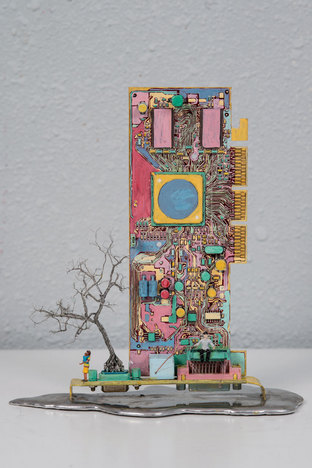 "Fishing" Lam Yau-sum, 2013. 17 x 8 x 18 cm, Enamel paints on circuit board, Copper Wire and Tin. Courtesy of GROTTO Fine Art
Another one is GROTTO Fine Art, hosting the exhibition "cityscape" by Lam Yau-sum. People were taking a closer look at his works made of circuit boards with a miniature tree and figure interacting to create a tiny scene of everyday life.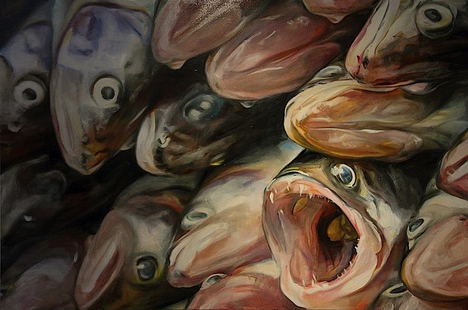 "Fresh to Death #4" Vivian Ho, 2013. Oil on canvas, H100 × W150 cm. Courtesy of PubArt Gallery
A newcomer on Chancery Lane, PubArt Gallery was showing "Fresh to Death" by Vivian Ho. Standing in front of her painting, people could not help feeling the passage from life to death.
Of course you can visit the galleries throughout the year during their usual hours for free, so why would people pay money to join this event? Some people may answer, "Because it's a charity event", and some others may answer, "Because it sounds fun hanging around art places with drinks," or "Because maybe I can see new people". Well, the greatest point about ArtWalk is it's open to everyone; even if you are not really interested in art or charity. But once you participate, ArtWalk gives you opportunities of art and charity at the same time. It was a great night that I felt the whole town melted and mixed into a huge art town that night.
Hong Kong ArtWalk 2013
Date: April 18th, 2013
Opening hour: 16:30 – 23:30
Ticket: HK$450
Place: Around Hong Kong island
Tel: +852 9758 0048
http://hongkongartwalk.com
Text: Kanae Tamase

[Help wanted]
Inviting volunteer staff / pro bono for contribution and translation. Please
e-mail
to us.