Copenhagen has a very characteristic mixed vibe. It has a central European wild style that definitely looses its Scandinavian flava due to a massive outdoor nightlife that crashes in the dawn. As the first days in June brings light and enough warmth to stay up all night long, the people of Copenhagen take it to the streets in a grand street festival.
Copenhagen Distortion is a "a celebration of streetlife & nightlife". Local music scene find in Distortion the opportunity to open fire. It has become one of Copenhagen's major cultural events. Surpassing previous editions up to 50,000 people have rolled in the streets and venues these days, something that the organization is very happy about.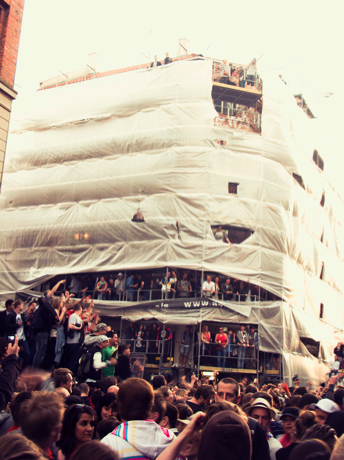 The festival goes on for 5 days in 5 different neighbourhoods; city downtown, Nørrebro, Vestebro and the tents on the old Carlsberg's brewery head quarters. During the daylight the whole festival takes place in the streets and in the block parties. The street is the stage and the dance floor as the Copenhagen party. According to the arrangers "it is a little like London's Notting Hill Carnival and Barcelona's Sonar – only without so many rastas or "A&R" dudes. 51% old-fashioned celebration of fun and freedom + 49% the hottest shit in the party-business".
It has been 10 years since they started up – "We have been a small "just-for-fun" festival, for an open clique of Copenhagen party-culture nerds, since 2000. Between 2003 and 2007, we learnt a bunch of wicked Jedi-festival mind-tricks from all over the world – and we grew without really growing up. In 2008, we started to pretend we were a serious festival, with a budget, an office and a trashy limousine".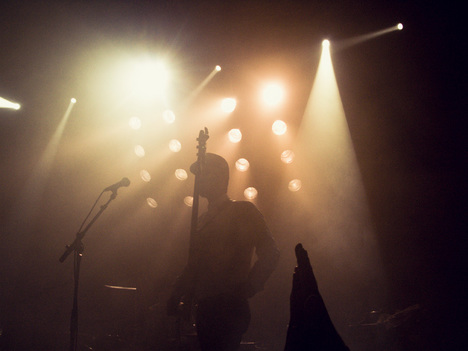 DAY ONE, CITY: Who Made Who and who are you?
An exceptional start up was scheduled by night with both acts the locals Who Made Who, and James Ford playing records as a Simian Mobile Disco act. Who made Who did a fantastic gig. Their songs get an extra punch performed live. It has been about 10 years since Tomas Høffding (Bass/Vocal), Jeppe Kjellberg, (Guitar/Vocal) and Tomas Barfod (Drums) did their first record in Gomma with their hit "Satisfaction". Now they are working in the new album that will see the light next January 2011. In advance they have presented the single "Keep Me in My Plane" which has won a several awards already including "Best Music Video", "Best Song", "Best Production Design"and "Best Costume Design" at Los Angeles Movie Awards.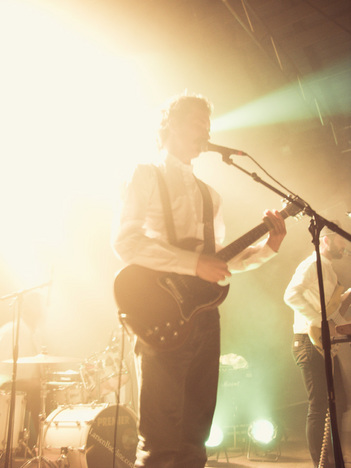 James Ford played records afterwards. His work as a producer includes Artic Monkeys, Klaxons and more recently Florence + The machine. We got time to talk to him, he just finished the new Klaxons record which in his own words the project turned out into a nightmare. In the other hand he showed up himself pretty excited about the idea to get in the studio with Alex Turner (Artic Monkeys) to record the soundtrack of a new independent movie.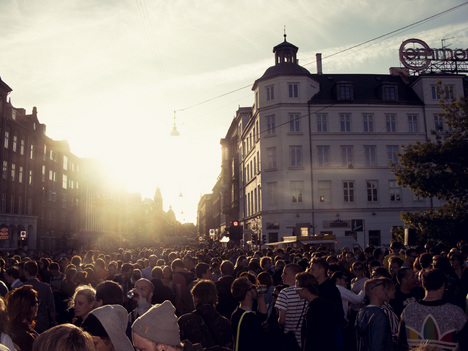 DAY TWO, NØRREBRO: Don´t worry, MaDLib will take care of you.
It has been a great weather during the whole festival. The streets of Copenhagen has been crowded. The venue was in the area of Nørrebro, right next to the water. People at the Knippelsbro Bridge Party went crazy during the two minutes that one of the main bridges over the canal was raised. This short but effusive celebration seems to be a classic of the festival.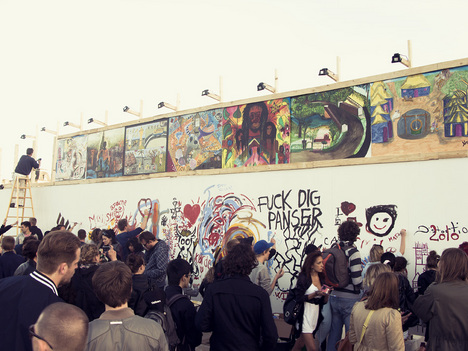 You can find many block parties with different live acts and djs along the sidewalks. A truly warm up for the night plan, a showcase commanded by hip hop guru MadLib and fellas J Rocc, Kode 9 and J-Wow feat. Kalaf. MadLib symbolizes a generation that arises from the late 90´s to mid 2000 with an abstract vision of beats and steady groove that evolves to a new vision into jazz fusion. His new album "Miles Away" includes the orchestration from the band Yesterdays New Quintet.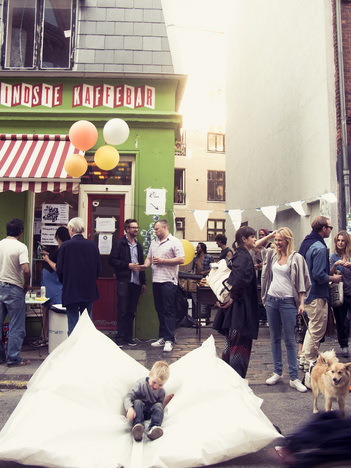 DAY THREE + FINAL PARTY: Rave on !
From the friday night the party scaled up. From this point the festival was held in the old Carlsberg's brewery quarters which became an amusement park of beats and dancefloor. It fact the area it is one of the current hot spots in town, now a home to the upcoming art galleries of Copenhagen. The old silos and dark buildings gave a nice industrial touch.
A more relaxed started was needed so the occasion was perfect: Copenhagen´s "next big thing" Soulland did a showroom sales right next to the block party by Copenhagen-based label Fake Diamond. It was just the right thing. Beers, sausages and mojitos, the perfect medication to face an overwhelming offer of acts planned to take over the Carlsberg factory by night. But first we popped up by one of the currently hyped areas in town, the meat packing district. There the Danish designer Henrik Vibskov and some other friends were playing records during the sunset.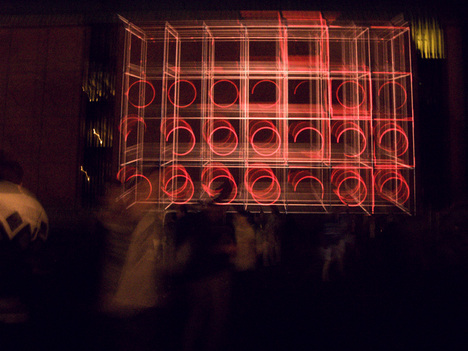 Previous years Distortion has spoiled us with names like Hot Chip, Chicks on Speed, Spank Rock and Sebastian Tellier. This year some acts to highlight, beside the previously mentioned Who Made Who, the German electrohouse duo Booka Shade but also upcoming Danish dj:s. On of the most promising are sign by the danish record label Tartelet.
Distortion 2010
Date: 2nd – 6th June 2010
Place: Copenhagen
http://www.cphdistortion.dk
Text: Victor Moreno, Erik Westeman
Photos: Victor Moreno

[Help wanted]
Inviting volunteer staff / pro bono for contribution and translation. Please
e-mail
to us.