STOCKHOLM DESIGN WEEK 2010
Scandinavia has a strong profile and is well-known to create a diverse range in furniture and interior design.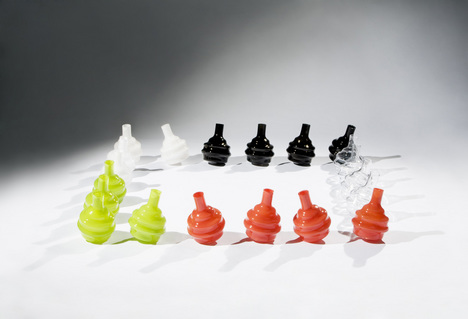 From Verner Panton to Alvar Aalto, many of the most influential artists of the last century are located here. Different Academies of Fine Arts and more recent Design Schools carry on the expertise of one of the oldest and most respected proffessions in the Nordic region. Sweden has been epicenter in the trade of a Nordic model history which are aimed specifically at enhancing individual autonomy. Scandinavian designs are well positioned worldwide. In spite of the IKEA phenomenon the creative collective of the NK Group has been incredibly influential during the 1920´s to the 1940´s. Perhaps if you look to the international current scene, just a few Scandinavian names are on the top of the segment. Cosmit the fair in Milan is a very strong meeting in Europe and worldwide, however the Stockholm furniture fair is by all means an international fair nowadays and it is the world's largest Nordic design showcase.
The Stockholm Design Week launched between 8th-14th February. Different events and showrooms took place around Stockholm with a main focus centred in the The Stockholm Furniture Fair at city´s fair pavilion and The Northern Light Fair. Light is a very important issue in a region with extreme sunlight conditions . From a omnipresent darkness to amazing aurora borealis (northern polar lights). Definitely it makes a difference when is time to think, experiment and develop light gear.
During the Design Week, some 750 exhibitors and 40,000 visitors took the commuter train to the Stockholm suburb of Älvsjö. Among the exhibitors were, the major furniture producers and designers from Scandinavia as well as new independent designers along with design and architecture schools from the Nordic and Baltic countries. The offer was massive indeed. Here we have peeled and cut some juicy slices for you about we could see and experience there: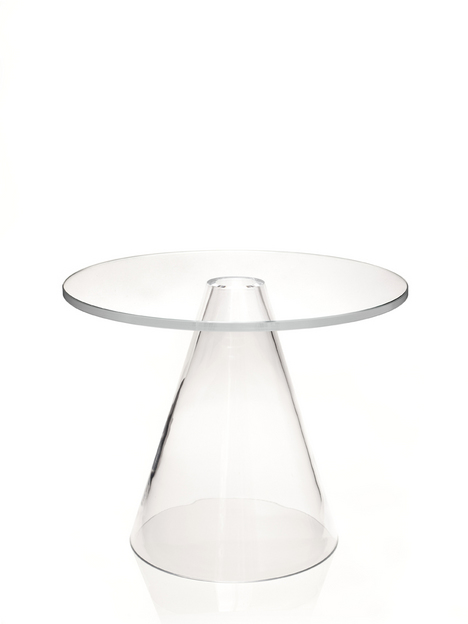 Massproductions, it is a a furniture company based in Stockholm, lead by the designers Magnus Elebäck and Chris Martin, is one of the new hopes in Scandinavian furniture design. They rendered quite some attention when being given the "Golden chair"- price by the Swedish Association of Architects, for their chair "Tio", late last year. Their new project presented at the Stockholm Furniture Fair is the slender wooden chair, "the Waiter"- chair, designed for dining in restaurants and homes. "I decided to think about chairs from a new angle. Waiters are people who work with and around chairs all of the time, so I thought that they should have a product they could appreciate", says the designer Chris Martin.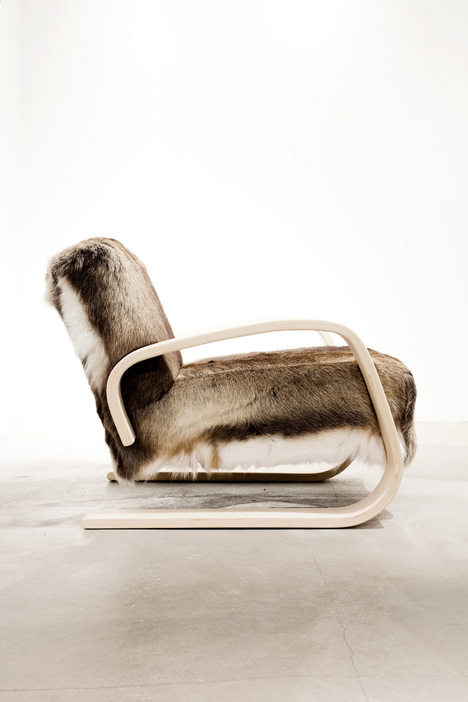 Artek. The Finish finest Artek came to Stockholm to celebrate its 75th anniversary. Founded in 1935 by Aalto brothers, Maire Gullichsen and Nils-Gustav Hahl to promote modern culture and a new thinking in habitation it carries on with superb art furniture and an impressive catalogue. Dress the Chair! Is the campaign to highlight the quality and craftsmanship of Artek products. Artek has invited renowned designers and artists to be inspired by Artek's classic armchairs, focusing on the iconic Armchair 400 designed by Alvar Aalto. Affectionately nicknamed 'The Tank', the armchair was first shown at the Milan Triennale in 1936.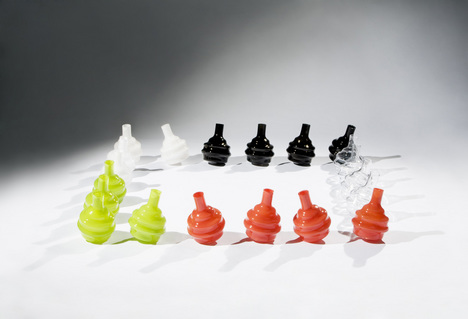 RVW is another young designer duo who presented their work at the fair, founded last year by Johannes Herbertsson and Jonas Nordgren. They were both previously involved with the VUJJ-brand. They claim that "RVW represents consistency in creation, condemning trends and hypes… Our main focus is to produce furniture without a time stamp, thus generating products that can last for decades to come." In Stockholm they showed their rather playful "Don't touch"- vase, a creation, something between a dreidel and a glass ornament. A new add to their collection is the "Alog"- shelving system, a Tetris-like shelf which can be arranged after your own liking. Both of the presented products show a form of non-permanent design. Mollis is a visually lightweight and pleasingly proportioned piece. It is a low-slung easy chair that revels in simplicity of form.
Zero, it is one of the Swedish light designers with largest experience since the 70s. New items in Wood design series. The PXL- pixel family designed by Fredrik Mattson grows up and you should not miss the new Stitch by one of my favorites designers, Mattias Ståhlbom. Well the whole new collection 2010 has an overall interest.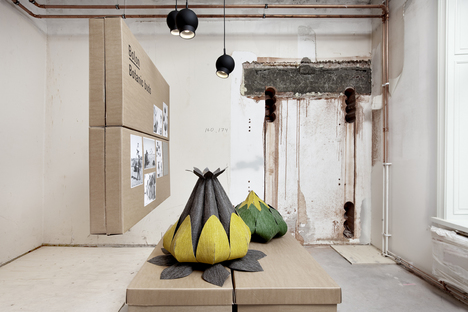 Form Us With Love. They are new blood in the Swedish furniture design. A few stairs up in an old 19th century building, ongoing restoration, in the middle of Stockholm, Form us With Love presented their newest creations. Crowded with chip boards, temporary podiums and people, the rooms were lit by FUWL's "Ogle" lamp, produced by the Swedish lightning manufacture Atelje Lyktan. As a compliment to the "Ogle" pendant lamp they now showcased "Bean bag" a floor lamp with new LED technique and the same slim design and functionality and some over dimensioned rose buds made from biodegradable vinyl flooring. Their showcase was released in common with Voice, Ateljé Lyktan and Bolon.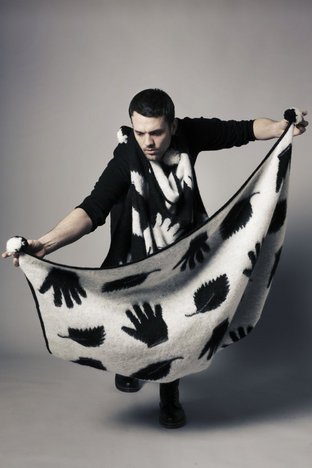 Vikprjonsdottir. Icelander knitting factory is inspired by the traditional production as well from the present. Aplace store at PUB did a small but cute showcase with this new ambassador of the Icelandic wool industry.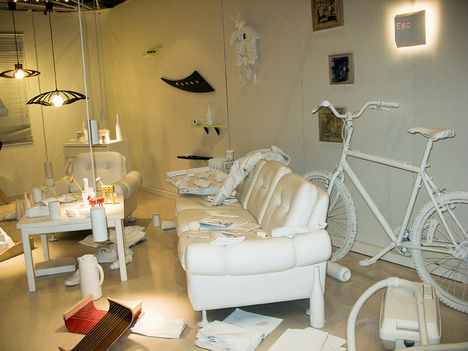 Green House. This is an area in the fair enabling independent designers to exhibit for the very first time next to the established industry. The fair held here all the creative talents, experimentation and new trends, All applications are prototypes not related to any manufacturer or previously shown on an exhibition. All the greatest Scandinavian Academies and Schools found here the perfect niche to promote their pupils. This edition we found some interesting designs from the students of Oslo National Academy of Arts, with Linn Bjørk's stool inspired by origami. A showcase by Stockholm´s Beckmans´ Same but Different, 12 proposals in 48m2 flat and how furniture influence our perception of space and relates to our needs of flexibility, personality and sustainability. Another interesting initiative from HiAk, The University College of Akershus (Oslo) it about different pieces designed by students, made by prisoners.
Stockholm Design Week
Date: 8th – 14th February, 2010
Place: City´s fair pavilion etc., Stockholm, Sweden
http://www.stockholmdesignweek.com
Text: Victor Moreno, Erik Westeman

[Help wanted]
Inviting volunteer staff / pro bono for contribution and translation. Please
e-mail
to us.