Cencoroll
Cencoroll - a short animated film created entirely by the emerging artist Atsuya Uki.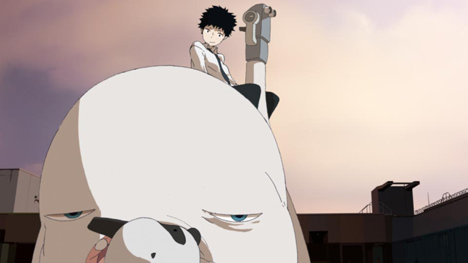 Cencoroll, an animated short film that took Atsuya Uki and a half years to create by himself, finally came out on DVD on 28th October 2009. Screened in the Fantasia Film Festival in Canada and within Japan, it is much talked about all over the world.
The story is the following: A gigantic monster appears out of nowhere in an indistinct town. While the Self-Defense Force is dispatched and the town begins to seethe, an ordinary high-school girl named Yuki happens to know that her classmate Tetsu keeps Senco, which resembles the monster in appearance. Interested in Tetsu and Senco, she worries him with questions out of curiosity, but Tetsu unenthusiastically deals with her. Then, as a mysterious boy who controls the big monster shows up, a battle has begun without knowing the reason. The extraordinary battle of boys and a girl kicks off.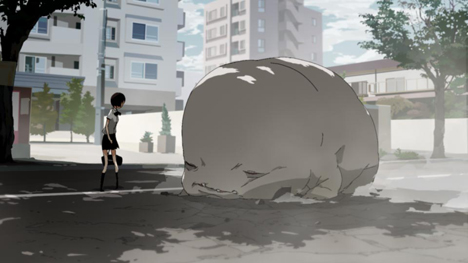 Cencoroll is set in the town of Sapporo. The emotion and presence of the ugly, quiet creature Senco seems to be one of the biggest attractions of this animation, as well as the exhilaration created from its movements in both casual and dynamic battle scenes.
In the 27-minute short film, unnecessary accounts are dispensed with, only to leave behind different mysteries. However, I don't feel discomfort with the unclear story, as it conversely stirs the imagination, which is very exciting.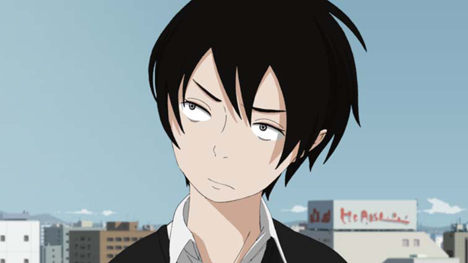 Graduated from the university in Hokkaido, Atsuya Uki won the SHIKI Award of Kodansha Afternoon. Then, he started working on Cencoroll with support from Doga Kakumei Tokyo, the conductor known for spotting and nurturing talented creators.
He taught himself about animation, and surprisingly does scanning, coloration with Photoshop, and imaging all by himself. While lots of creators are mainly working on CG, he is definitely an exceptional creator.
The limited edition released on 28th, October come with a special disc and 68-page booklet. The special disc contains an interview with Atsuya Uki in Sapporo, his production methods, a "making of" short with an interview of the cast, video clips, and TV ads. What's more, the booklet also includes the subsequent side stories of Yuki, Tetsu and Senco, an introduction of production methods,, interviews, and illustrations.
In the interview, he talks about various things including Sapporo, the set of this film, the mysteries of the story andthe creative process. The cast are also interviewed, they speak passionately about him and his attraction shine through in every talk. If you like or are interested in the film, please don't miss the interviews as well.
The film's last scene is open-ended, which raises the expectation of another film to follow. In the interview, he says he brings the continuation of the story. In that sense, please check out Cencoroll, full of the talent of the creator Atsuya Uki.
Cencoroll DVD
Release: October 28th, 2009
Director: Atsuya Uki
Music: ryo (supercell)
Production: THINK Corporation / uki Partners LLP
Produce / Publisher: Aniplex Inc.
Distributer: Sony Music Distribution (Japan) Inc.
Price: [Limited Edition] 5,460 yen / [Normal Edition] 3,990 yen
Limited Edition sepceially features: double DVD (main DVD + special DISC) and 68-page booklet included in a special box with Atsuya Uki's drawings on it.
http://www.cencoroll.com
Text: Asami Miyamura
Translation: Tatsuhiko Akutsu