PAto Architektur was functioning for more than 4 years as an independent architecture firm. But in September 2008 the two young architects Maria del Pilar (Santo Domingo 1980) and Julio César Palacio (Valencia 1977) decided to settle their project and open an office-studio in Barcelona.
PAto comes as an energetic force of architectural and public space thinking, design and investigation. Maybe one of the most interesting new proposals for this nowadays vicious practice. PAto takes time to really develop their proposals and make a different and fresh approach to the city and to the people.
I went to their Guerrilla office to talk to them and ask them about their ideas and projects.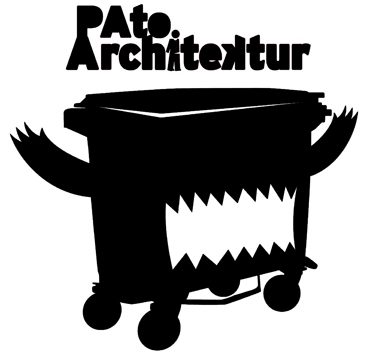 Would you tell us why PAto as a name for and Architectural firm?
Well, actually when we started thinking about an architectural office we wanted to built something different from the offices we see. Most architetural firms use the names of the partners or founders, you know, like Herzog & De Meuron, MVRDV or just the name of the lead architect Foster & Partners and so on. We found this ridiculous, recognized architects are so greedy. We just wanted to name our project in some funny and happy way, we think about animals and PAto means DUCK so we like it. Pato has many connotations depending on the place. For example in Latin America, PAto (Duck) is used to refer to a gay person and we like that, GAY Architecture hahaha. So we keep PAto.
Wich field of architecture are you interested in?
Well, we like to develop projects that extend from private singular housing and buildings with commercial purposes to ephemeral and institutional projects. But the ones we enjoy the most are the ones associated with social and communitarian work related to urbanism and public space.
We are basically interested in all "fields" except the ones that are exploited by big corporations with unanimous purposes of self enrichment.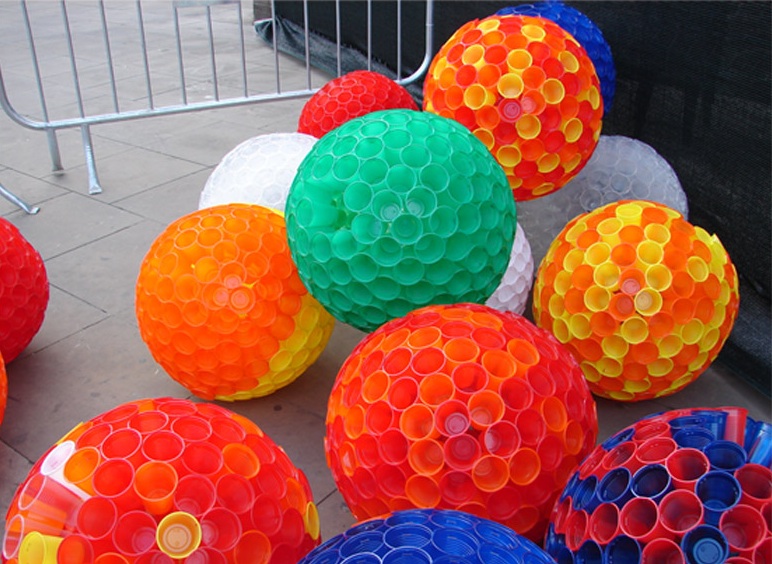 Buckminstar Fuller – B. Fuller Lamp8
Can you tell us about your influences or references?
The truth is that PAto have being highly inspired by a bunch of people in different fields that we really admire. One of them are Archigram group. Years ago we didn´t really believe in architecture and knowing about them gave us strength and happiness to start believing again. Richard Buckminster Fuller (we love), Rural Studio, some artist like Gordon Matta-Clark, <a href="http://en.wikipedia.org/wiki/Dan_Graham" target=newDan Graham. Most of the time when working we are inspired by music, I think maybe music is our biggest influence and we can name so many bands and musicians we love. Mostly hardcore and noise rock!
Does Pato work with a philosophy or a concept always?
Not really, we take each project as a blank paper, as a new experience and really excited. We work in different fields and changing from one to another. Sometimes working for private clients, or for museums, galleries, for schools, festivals. Ephemeral architecture installations and concept design for some event, site planning and public spaces.
The priority is to work side by side with the client, the site and the people who will live or be surround by the project we are doing. To be honest and to do something that affect in a positive way to the place we are working, from the client to the neighbour. If its not like that we don't do it.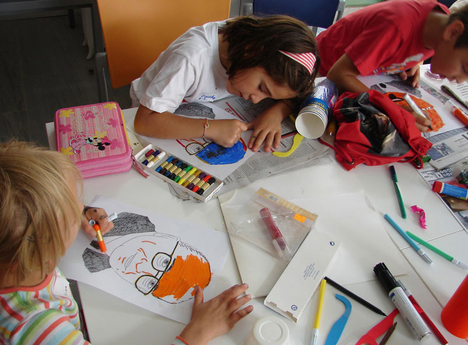 What's your opinion about architecture industry nowadays?
We understand architecture has been distorted from one of its primary purposes: to come up with effective solutions for social issues.
Architecture has turned into an industry of mass production in the last years, and globally speaking, with least responsibility.
It is obvious that something has gone out of control and that we need to reconsider our roll in society and the environment. And a ever growing heroic feeling among those who pretend to be "Star Architects" that are making our hollow cities of today. In the other hand, we believe there are a small group of people, with less power but with more heart that are interested in reconsider and re-think the way we project and share architecture.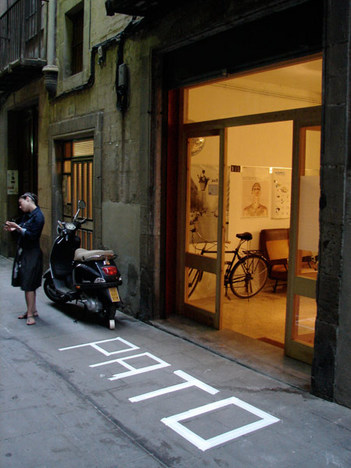 Why do you have a Guerrilla Office?
Well we just have 3 months having a real office hahaha. When we decided to open a physical space to work and to receive people we started to ask all our friends with offices and studios, and they gave us the advices but we found out they have spend soooo much money and they invest in equipment and furniture and stuff. Neither of us had a coin, no money to invest and no money to start a super office.
But we get one hell of a place, amazing sharing space in front of the Music Palace in the center. So we decided to make it with really low (but low, almost nothing) budget. So we used our home computers and for the table we used fruit crates and some founded furniture and we got our office. We cannot say its like a formal office or studio is more the idea of a headquarter: a guerrilla place. So we can have a printer to print our fly tickets for projects.
Can you tell us about QUAK! magazine and its target?
Oh well, QUAK! is our little dream, we always wanted to do a little Fanzine for speaking high and loud about things we wanted to say, to criticize the things we don't like and to show people and projects we are interesting on. Everyone is invited, is a sharing project, we do it counting with collaborations, articles, essays, drawings and investigation.
As we told you before PAto means Duck so quak is the sound the animal makes QUAK! is the voice of PAto.
We will try to do two Editions a year. The first one is just about to go out.
Upcoming plans?
Wow! lets see…. working more and better, to make projects in different cities. Of course QUAK! its very important. Make an exhibition we are planning that will be a Blast! mixing architecture, design, street art and music. Designing furniture, a chair. Not being so much affected by the crisis. Going to a lot of concerts, and get some holidays in the summer.
PAto Architektur
Das kleine Architektur burö / Guerrilla Office
Address: C/ Mare de Déu del Pilar 15.Bajos 2, 08003 Barcelona
Tel: 93 500 5027
info@patoarchitektur.org
http://patoarchitektur.org
Text: Juan Carlos Fuentes
[Help wanted]
Inviting volunteer staff / pro bono for contribution and translation. Please
e-mail
to us.