How many times have you been to book stores in this month? How many books have you read in the month? You might be missing something if you haven't been there lately.
Shibuya Publishing & Booksellers is a unique book shop has publishing function opened in Shibuya, Tokyo at January 2008.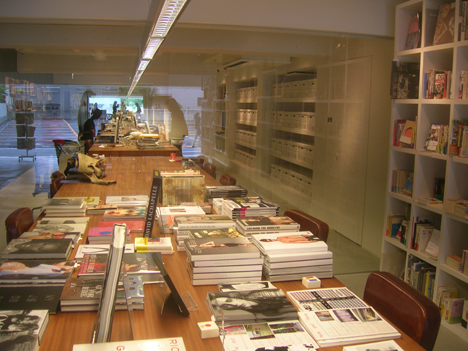 It can be seen the progress of making books and magazines from the shop. The concept of shop is that books are created and sold when it is just edited as like bread is made and sold at bakery.
Hiroshi Nakamura at the NAP ARCHITECTS, CO,.LTD, who is one of the most remarkable young architects is designed interior, and all books in the shop are selected Yoshitaka Haba at BACH inc.
I interviewed with, Hayato Nogami, an editorial staff at Shibuya Publishing & Booksellers.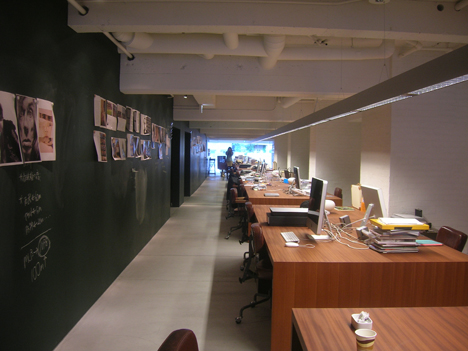 Why did you open a book shop although the sales of books and magazine decrease lately?
When the president of Shibuya Publishing & Booksellers, Ryota Fukui went to NY, he is shocked by some great alternative book stores. The selection of books are very unique and it has function of "salon" where people can be gathering. There is no such kind of place in Japan so that he has been thinking of starting a book store.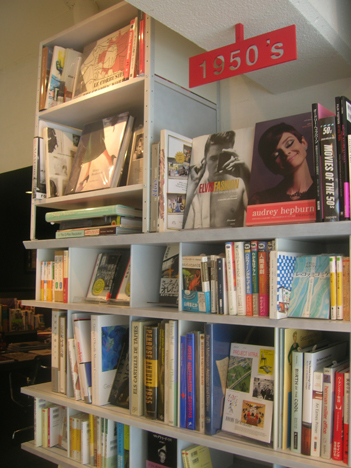 What is the difference from other alternative book store?
Firstly, book shelves are separated by each 10 years from the 1940's to the 2000's. The way of selecting year is not just the year a book is published. It is decided depending on the subject of a book. For example, a book locates at the 80's space if the setting of novel is around 80's, even although a book published in 2008. A writer is regard as the 60's, then, the writer's all book are put at the 60's bookshelf.
Furthermore, we are publisher.
Recently, a lot of people use the Amazon or other Internet book store. What is the reason people should go to Shibuya Publishing & Booksellers?
SHIBUYA PUBLISHING & BOOKSELLERS is not the book store to just buy a book. It is OK to buy at the Amazon someone already know the title of books but here is the place to enjoy seeing bookshelf. As you might sometime go to fashion shop without meaning, we expect you visit here as you are going to fashion store. The expectation that you will find something good should be satisfy.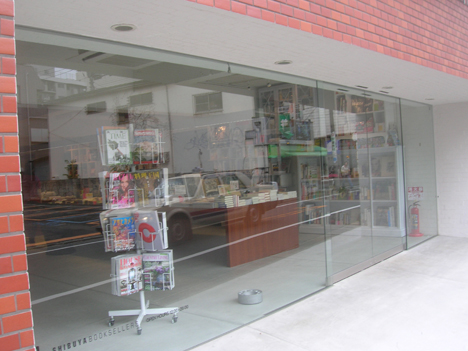 What is the goal?
It should be a salon intellectual people will gather. Here can be used the place to look for new idea.
What kind of books are popular?
Oversea magazines and fashion photograph books. Additionally, the photograph book of Tadanobu Asano, published by ourselves. It's sold more than 400 books.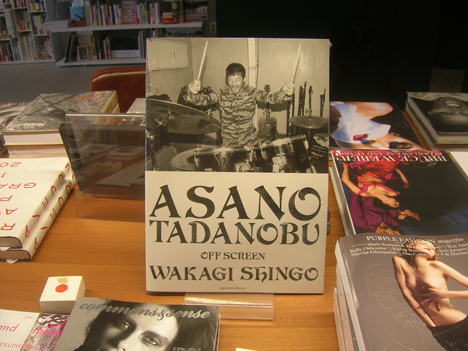 In the future, what would you like to go to make?
We would like to publish books major publisher does not make. It should be created photograph books as well as other genre. Actually, new magazine, ROCKS will be launched at the end of May. The contents of first issue is about 18 remarkable people are in charge of several pages and express what they want. It will be out every three month.
SShibuya Publishing & Booksellers
Open: 11:00 – 24:00
Address: 17-3 Kamiyama-cho, Shibuya-ku, Tokyo
Tel: +81 (0)3 5465 0577
http://www.shibuyabooks.net
Text: Wakana Kawahito
Photos: Wakana Kawahito

[Help wanted]
Inviting volunteer staff / pro bono for contribution and translation. Please
e-mail
to us.