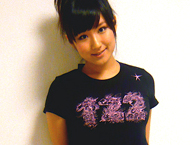 UT Inspired vol.5 "Number"
UT Inspired is a world wide design project, curators in cities become the center for artists from all over the world. Their mission, to make a T-shirt. The theme of the fifth series, curated by SHIFT, is "Number". We interviewed the artists who designed the T-shirts incorporating their characteristic interpretations on the theme.

Design: Harmonica Bldg., Model: Rie, Photo: Syarima
The Maid Cafes are no longer weird Japanese things but can now almost be considered as part of the official Japanese culture.
We designed these maid characters using Kanji characters. Anytime you wear this T-shirt, it makes you feel like a Goshujin-sama (master), or an Ojo-sama (lady).
All three colors are our favorite. We hope that you enjoy wearing them.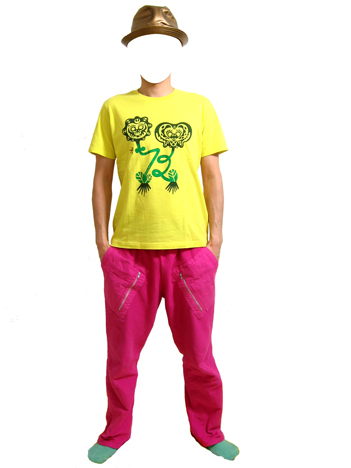 Design, Model: TAKORA Kimiyoshi Futori
A T-shirt is casual wear, so I chose the number 72 for this project as representative of a happy or a lucky charm.
Happy birthday to people born in 1972! You are a Toshi-Otoko and Toshi-Onna (born in a year with the same sign of the Chinese zodiac in the year; mouse). I wish you a wonderful and happy year. I designed psychedelic and cute African plants for you. In the petals, mice hide secretly.
Check it out! I hope it you in the mood to wear the Chinese Zodiac T-shirt this summer.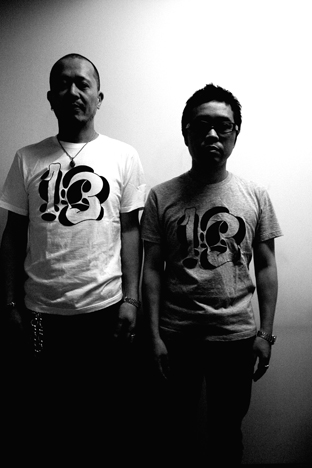 Design, Model: WABISABI
We designed the number, 13, in our original font, "hormone". Some people regard it as a lucky number, while others consider it unlucky. There is no such number that has such conflicting characteristics as 13. That's how we wanted to it to be.
If they like 13, we would love them to wear this T-shirt. If they don't, we are terribly sorry..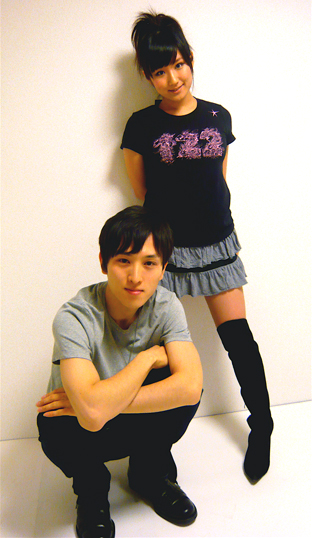 Design: ZAnPon (Left)
122 is the age that Jeanne Louise Calment lived to. She is a French woman who has lived longer than anyone else in the world, since it's been officially recorded. There is also a story that she started fencing at the age of 85. I was so impressed with this somewhat positive number that I tried to express 122 in my own way.
I designed this with the thought that people will feel or live positively by wearing this T-shirt, I hope that many people will wear this T-shirt.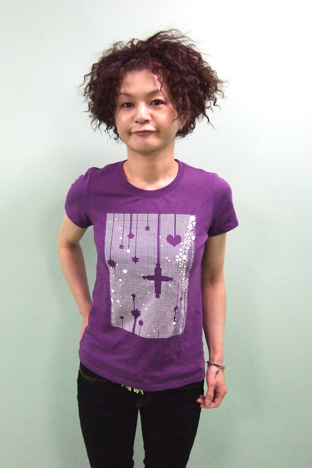 Design, Model: Kinpro
When I heard the theme, "Number" I first thought of counting numbers or numeric numbers. Then I imagined the image of gauze. Each fibre is weaved into a strong piece of gauze. But if even a single string gets frayed, the entire cloth gets frayed. Then again, you even get to like this "fray" of the gauze… although I'm sure it's different from person to person how they feel about it. This is how I interpreted the "gauze" as "number", and came up with this illustration.
I would be happy if people wore this with skinny leg trousers in a punk-ish style.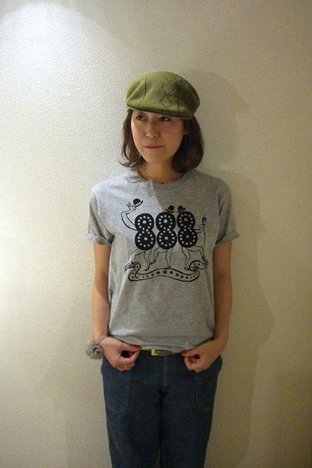 Design, Model: CHO-CHAN
As the theme was "Number", I wanted to make a T-shirt with my favorite number, 8. As I wanted it to be something that makes people happy when they look at it or wear it, I thought "888" would look cute. Also, three digits are always the numbers for substitute players, so I wanted to cheer on such people. They are dancing numbers, sexy 8 dancers.
There are a set of three colors used on the design, and the combination of colors are different on each body color, which gives the different perspectives on each one, so please choose your favorite one. And I wish I could meet someone wearing this T-shirt.
Read more ...

1
2
[Help wanted]
Inviting volunteer staff / pro bono for contribution and translation. Please
e-mail
to us.