In 1986, Mr. Yoshiaki Fujiwara debuted the Fashion Brand "giuliano Fujiwara" in Milan. After his death, Mr. Masataka Matumura became the designer when he was just twenty-five. His collection debut was a year later. That was the youngest designer collection debut in Milan.
I interviewed him about his present, past, and future.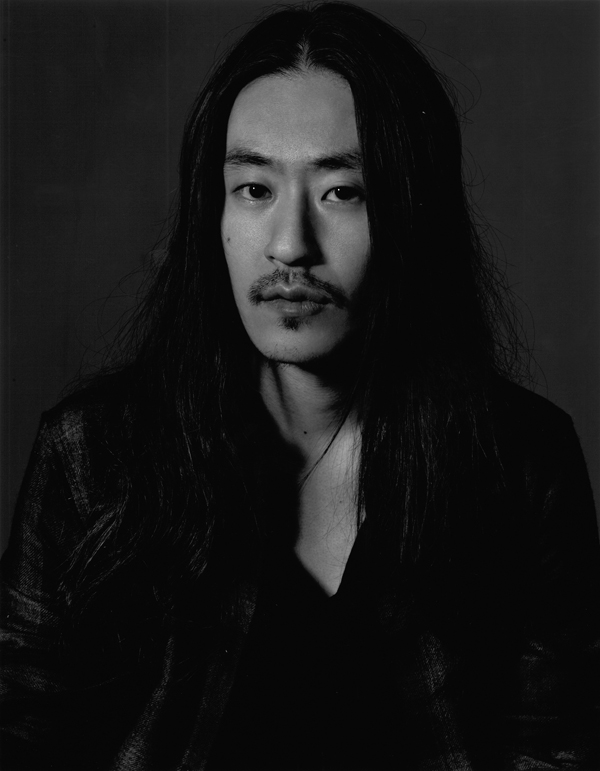 What did you do before becoming a designer of giuliano Fujiwara?
I studied fashion at University in London. I also took economy, psychology and sociology classes. I believe that fashion reflects social movement. I studied subjects like mathematics and science as well as dress making.
Since you were a teenager, you have been living overseas, haven't you?
Yes I have. I went to international school in Sweden when I was 14 years old. in the beginning, I couldn't speak any English. I had a hard time. But now I realize it was a very precious time for me to meet various people. I lived in dorms, my roommates were from Brazil, Russia and America. They were all from different countries, and I recognized how important my background is. I strongly felt that I had to study my country.
How did you get into fashion?
On my 13th or 14th birthday, my parents give me a COMME des GARCONS jacket as present. The jacket blew my idea of what fashion was like. I was shocked, and I thought that fashion is so interesting. Then when I was seventeen, I saw the fashion show of Alexander McQueen. Naturally My aim was to become a fashion designer.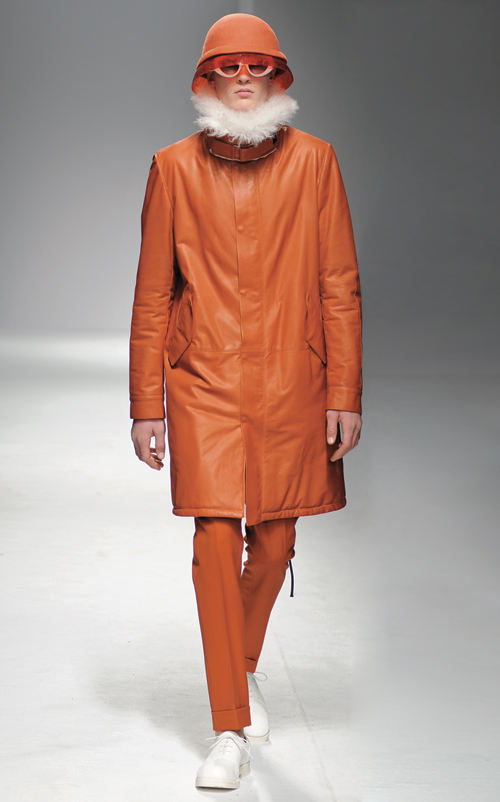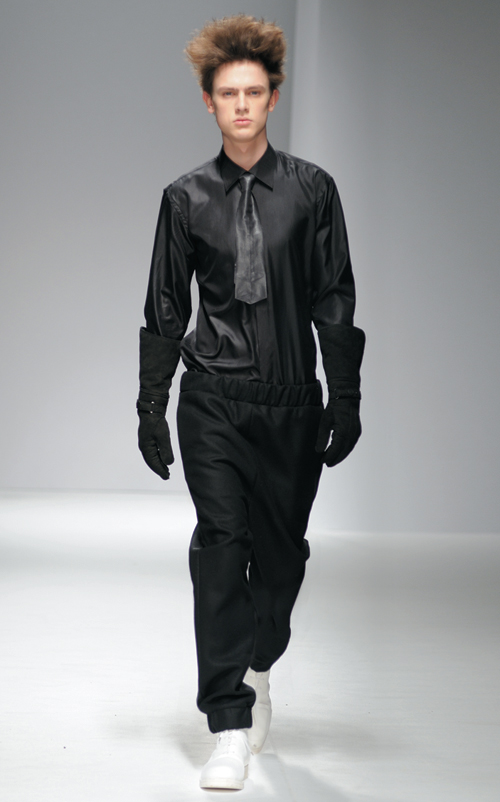 giuliano Fujiwara 2008-2009 A/W Collection
What are your influences?
My parents' education is quite unique. They gave me a lot of freedom to choose what I wanted to do.
But one thing My father said was that when I become an adult, creative jobs will lead Japan. So he took me to Kabuki and to Mozart's Operas in Salzburg, Germany since I was kid.
What was giuliano Fujiwara to you?
They have a concept that mixed Japanese identity with Italian craftsmanship.
Quite simple but detailed. The giuliano Fujiwara line was one of authority on minimalist style.
Do you think anything has changed at giuliano Fujiwara since you became a designer?
My predecessor and I are from different generations, so I believe the atmosphere will automatically be different. I agree with his minimalist style, so I would like to keep that base.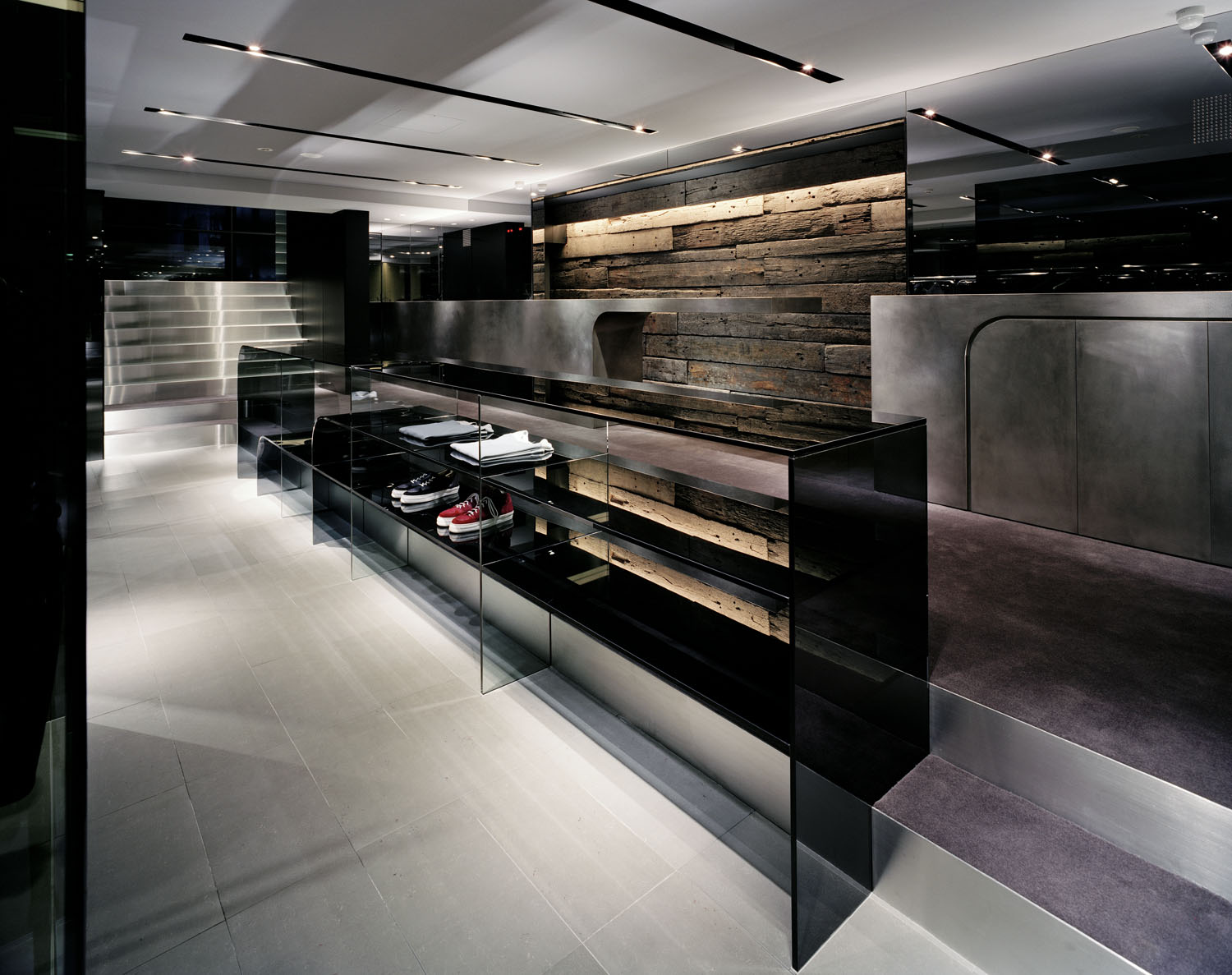 giuliano Fujiwara, Aoyama, Tokyo
Is there any difference between now and the time you became a designer?
I just got used to being a designer, and I started seeing the scope of this job.
Do you try to do something special to find inspiration?
I don't do anything special to find inspiration. I just let things be. I mean, if I have an appreciation for anything, it is that I can see everything in a positive way. It allows me to see everything more gratefully. If we strive for this appreciation in everyday life, we can find inspiration in anything.
It reminds me "Zen" spirit.
Yes, I like "Zen" also "Wabi and Sabi" spirit. Japanese people find beauty, philosophy and humanity in imperfection rather than in perfect things. I am proud of this Japanese sense.
Therefore, you dare to make it in Milan.
Yes, I would like to show this Japanese identity not only on the surface, but philosophically as well.
Mode means present, and I am hoping this mode and Wabi and Sabi spirit spread all over the world.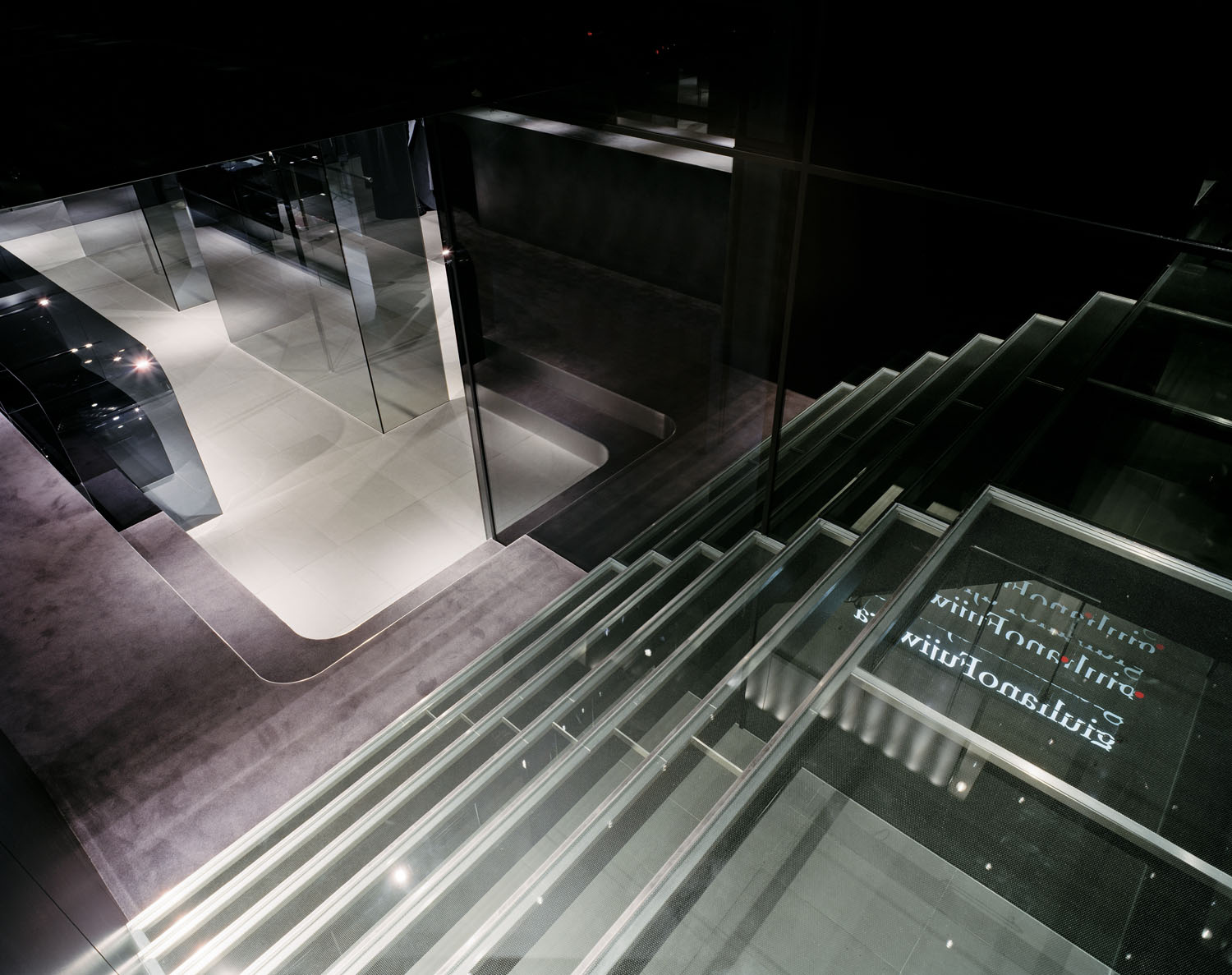 giuliano Fujiwara, Aoyama, Tokyo
What is your motivation?
To take opposing ideas like implicitness and explicitness, and fuse them together. This is my motivation for creation.
I see "Zen" spirit again. I guess you had obtained spiritual enlightenment of some sort?
Oh no, I am not there yet. I just try to not have any prejudices. I look at the good side of everything, so I enjoy a variety of cultures from classic opera to underground culture. I'm ready for anything.
What are your current projects?
I design furniture now. I will be designing lifestyles in general as well as fashion.
How about your future?
I don't have any special plans. I am hoping to step up naturally.
I will do my best and that will lead my future, I believe. I would also love to have children someday.
As you recognize your own backbone, you can see the world in your own way.
This is the reason Mr. Matumura can be so relaxed.
giuliano Fujiwara
Address: 1F Houei Bld. 6-8-18 Minami-Aoyama Tokyo
Tel (shop): 03 5469 5558
Tel (office): 03 5469 5606
http://www.giulianofujiwara.com
Text: Naoko Wowsugi
[Help wanted]
Inviting volunteer staff / pro bono for contribution and translation. Please
e-mail
to us.