The Shift calendar competition started in 2003 with an aim to discover fresh creators. The number of entries have increased year by year and have received 1793 entries from 45 countries this year. 12 carefully selected works will decorate each month of the Shift calendar, creating the feeling of a little art book.
These selected works will also be exhibited and sold at PRINT'EM for a year with support by PRINT'EM, a graphic print center operated by Mitsubishi Paper MIlls Limited. There also will be held an exhibition of each works printed on A0 size poster at the gallery cafe SOSO on December 2007.
The 12 works below are the pieces which will be used in the Calendar. Please have a look and enjoy the comments from each creator.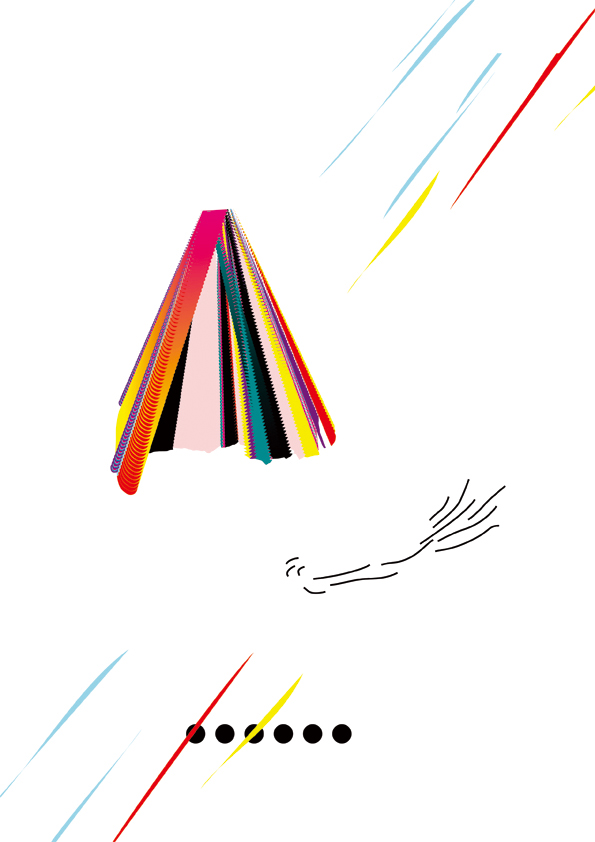 Minako Mori (Japan)
Born in 1985. Since 2007 Mori has been working on her art projects based in her studio, LIBERATED±, in Sumida Ward, Tokyo. She mainly works on her graphics, but she also creates drawings, collages, photographs and other mediums in order to push her boundaries.
Work description:
I've been camping many times since my childhood. Even then I was thinking "I want a colourful tent". And just now, the dream has come true in my mind.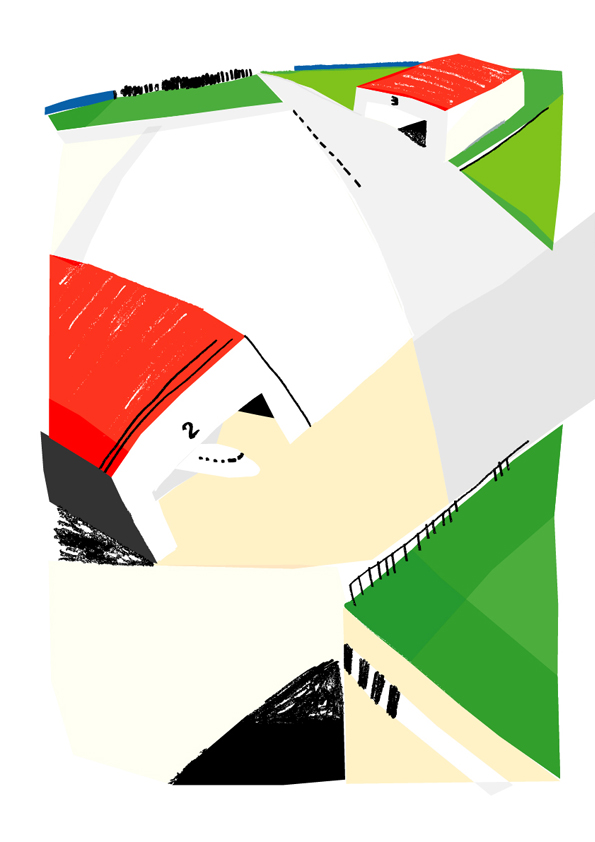 Kenji Kitazawa (Japan)
Born in 1971, in Ueda, Nagano, Japan, Kitazawa is an illustrator curretly living in Yokohama. In 1993 He graduated the Scenography and Display Course at the Department of Design, Junior College of Art and Design, Musashino Art University. In 2007, his numerous awards include the HB FILE Competition Takayuki Seoda Prize, the Uniqlo Creative Award 2007 Daido Moriyama Prize, the 28th Graphic Art "Hitotsubo-ten", the 152th The Choice Prize, the 1st and the 2nd Illustration Competition "Note-Ten", and the TOKYO Illustration 2007 Prize.
Work description:
"The site of a demolished elephant factory"
A long time ago, there used to be an elephant factory here. An air plane factory stands on here now. A pleasant breeze passes through this place just like it did before.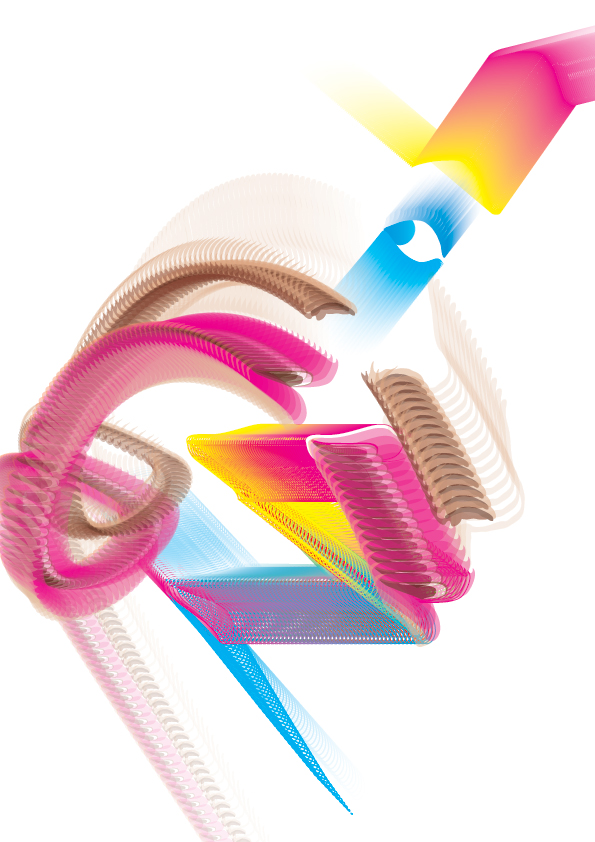 Andrei Burdin / kk44 (Russia)
Andrei Burdin was born in Ukraine in 1979. He is a designer, writer, creator and inventor, who currently lives in Moscow, and his special peculiarity include being left-handed. Andrei studied at Airborne Troops Military School. He has changed over 20 differents jobs from shop-assistant to creaive designer in past 7 years. Since 2005 he is the CEO of 01 Company.
Work description:
In this work I tried to express my vision of woman's conditions: external and internal, obvious and secret, body and soul. I think, I managed to show these conditions' through blurred shapes and contours.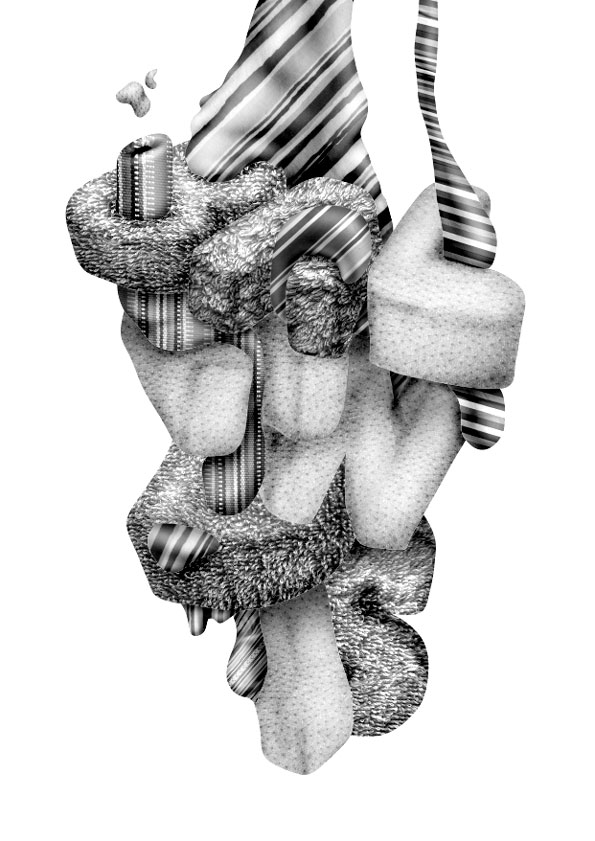 Gediminas Siaulys (Lithuania)
Gediminas was born in artists' family and from the early years had passion to create. Started from countless pencil and marker drawings, he finished with design diploma. After experience in various design studios he studied graphic design and illustration in Denmark. In 2005 together with Andrius Kirvela founded PetPunk studio. Currently lives and works in Vilnius.
Work description:
BALANDIS is a name of "April" in Lithuanian month calendar. Also it translates as "dove".
This piece was done specially for Shift Calender. Letters mixed with "graphic cream" are loosing their purpose. Illustration don't reflects the meaning of title, it's just a decoration for a month.
Yoh Nagao (Japan)
Based in Aichi Prefecture, Nagao is an artist and graphic designer. Along with his own work, he also designs prints, CI, and clothing. He runs his own original brand, Yorgurt. He is trying to make work with a neutral approach where he can, and not being too tied up to any particular genre or culture. He has won a prize at International Poster Triennale 2006, Toyama, and was selected for the "Top Selections" at the Uniqlo Creative Award 2005.
Work description:
One day, I spent an enjoyable time playing with some children in a park. With the photographs that I took then, I tried to express the atmosphere and the warmth that I felt at the time with the theme of "calendar".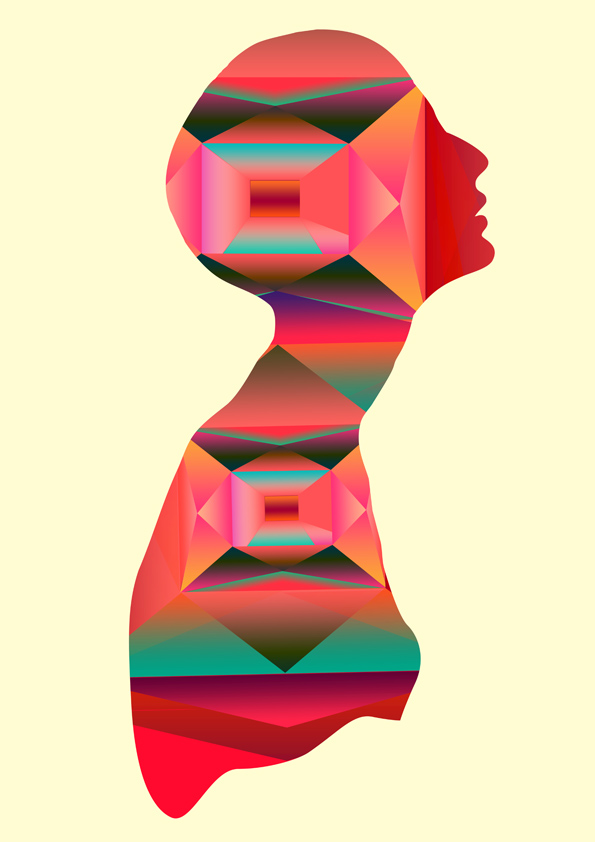 Igor Zimmermann (Sweden)
A filmmaker at heart, and a very curios person at large . Igor walks through life collecting ideas in his pockets just like shiny pebbles on the beach.
Work description:
A tribute to Jean Seberg. An adventure in shape and colour.
Read more ...

1
2
[Help wanted]
Inviting volunteer staff / pro bono for contribution and translation. Please
e-mail
to us.