Rebuild of Evangelion was just released as a film version for the second time after 10 years, and it consists of four films; Jo (Preface), Ha (Breaking Up), Kyu (Rush) and the final (the title yet to be confirmed).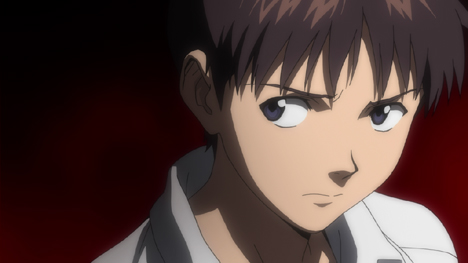 © xapa / GAINAX
The first film series of Neon Genesis Evangelion was originally made as a TV anime series in 1995 with 26 episodes, and is said to be one of the 3 most influential works in the history of Japanese anime along with Space Battleship Yamato and Mobile Suit Gundam. Since its release, the series became very popular because of its cutting-edge style.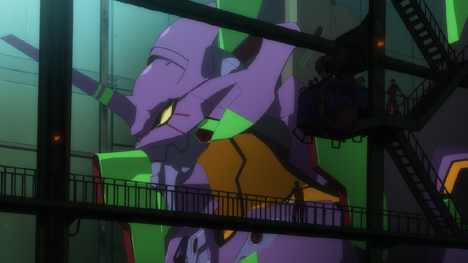 © xapa / GAINAX
The story begins with the "Second Impact", a global cataclysm destroying Antarctica and led to the deaths of half the human population of Earth. The main character, a 14-year-old boy Shinji, then joins to operate Evangelion (Evas), a biomechanical mecha, which had been developed by his own father, in order to fight against the "Angels" invading into the NERV, an organization tasked with defending Earth.
The series has a reference to Jewish and Christian mysticism with a cult-like flavour. In the later episodes, the story gradually focuses on the psychoanalysis around Shinji showing emotional and mental problems. This character, who has an internal sensitivity and fears communication with others, represents the future state of humanity with the illness that modern society seems to entrap us with.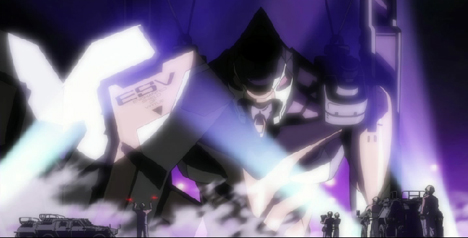 © xapa / GAINAX
The first film of the tetralogy is based on the original TV series and features from the very first episode of "The Arrival of the Angels" through to the 6th, with the last episode of "Yashima" in "The Battle in Tokyo-3". As the story is condensed in a shorter length of narrative, both the action scene and the main drama of the film show a very dramatic ending contrast to the TV series, which makes it accessible even for the first-time audience.
The integrated 3D CG technology is suitable for the cinema screen as it successfully transforms the visual of the existing series to blend naturally into the new part of the films. Especially watching the scene of the battles, the sharp movement of the Evangelions with their weapons of the protection systems, and the somewhat creepy presence of the enemy, Angels, offer an enjoyable experience. In contrast, the scenes where the characters are focused provide calmness even in action, which gives tenseness in a positive way to the whole film.
Read more ...

1
2
[Help wanted]
Inviting volunteer staff / pro bono for contribution and translation. Please
e-mail
to us.