SEBASTIANO MAURI EXHIBITION
People that stare at us. People that we look at. People who love. People who listen to music. People from different places. Nice people. Ugly people. Strange people. Lovable people. People we can relate to. People like us.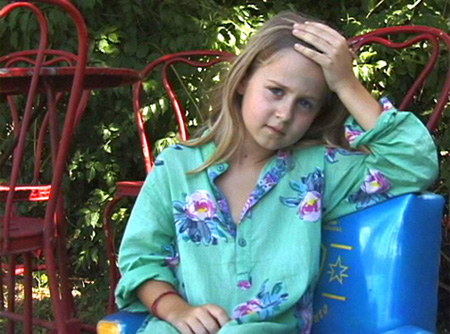 That's what Sebastiano Mauri is showing us. A world of people like us, which we like as well. Stills that capture our hearts as well as our eyes.
Mauri has been working on the video "The song I love to" during a whole year, travelling through different continents, trying to find people of all ages, races and nationalities. His video is therefore a multicultural portrait of humanity.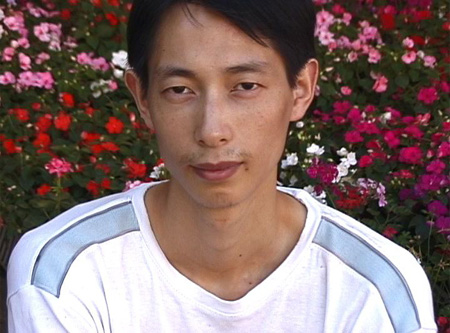 "I love people", Mauri affirms. "When I walk down the streets, I don't look at the buildings, I look at the faces. I tried to give each and every one in the video his chance to get his own cd cover. I wanted to portrait people from different religions, ages, races and cultures, as many as possible. Luckily, I could find what I was looking for in some places such as New York City, Buenos Aires, Milano and Entre Rios, among others. With some people there was more human vibration. I filmed them for a whole minute, just standing there staring at the camera, and then I asked them about their favourite love song. That's it."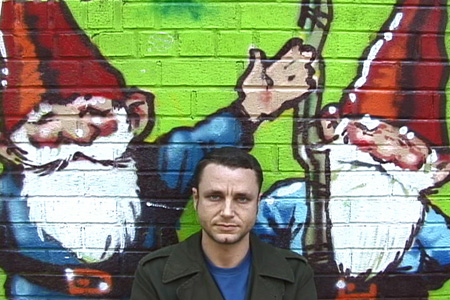 It is addictive and compulsive; one can never get tired of watching it. Every time we see it, we discover something new. Because people are always something new.
In fact, the project was born as a spell Mauri created for someone he was in love with. He started compiling the best love songs in history for a mix cd and then he found out this piece of work, so maybe it was the other way round: the project found him.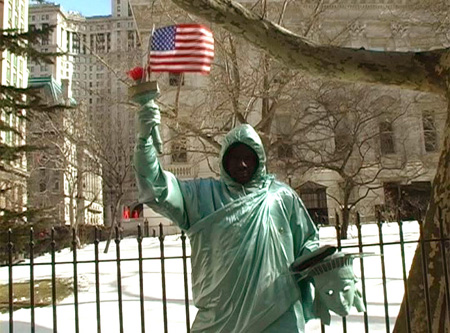 Mauri has been working with people almost since the beginning. At first he was also interested in landscapes, giant spaces with tiny human beings and powerful skies.
Then his life changed so his work changed too. He began looking at people in a particular way, trying to get rid of prejudice and looking for the traces of a soul in the lines of a face.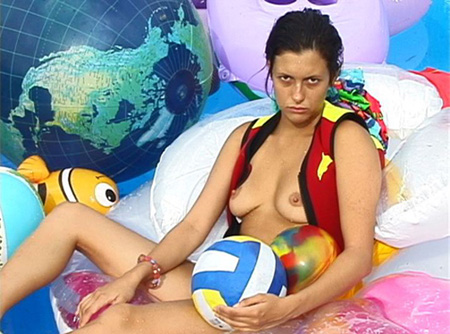 "What I'm interested in is to go beyond social stereotypes, I want to scratch the surface to obtain a more pure look at people, in the end we are all animals that can smell the energy that comes from the other one. We all want the same thing: to love and be loved, to be weak, sensitive and to show our feelings", Mauri reveals. "It's not just me looking at people in a particular way, but it is also my own search for love. I want to be seen in that pure and loving way".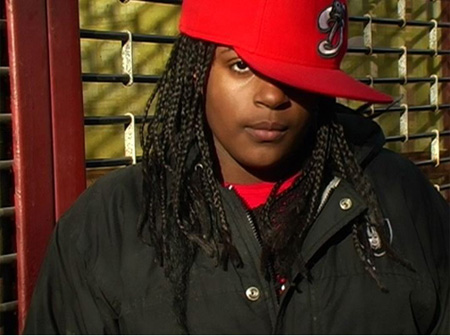 So he used every format he could: painting, video, photography and so on. He began studying filmmaking, the he painted and now he's come back to video and film. He even writes stories. But he doesn't want to define himself. He believes in undefinable.
That's the main purpose of his work, to open our minds and our hearts to the essence of those we look at. Letting go our rational thoughts and lighten up our deepest feelings. "I wanna go beyond people's surface and avoid labels. What I'm trying to find is the string that goes through us all: humanity", Sebastiano tells me.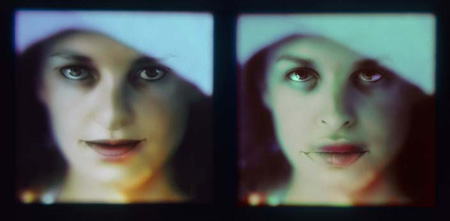 "I wanted to get the best shot of the people in the video, creating a democratic way to show them all, even if each context is different, they appear as good as I could show them", Mauri says.
Us and them, we're all reunited by the power of music, the contagious and compelling rhythm of love songs. We look into the eyes that look at us and we can actually imagine the love they feel, and how they feel love. And more, we want to be there, portrayed by the noble and thoughtful eye of that camera.

"The Song I love to", by Sebastiano Mauri
Date: 27th June – 29th July, 2006
Place: Braga Menendez Gallery
Address: Humboldt 1574, Buenos Aires
http://www.sebastianomauri.com
Text: Gisella Lifchitz

[Help wanted]
Inviting volunteer staff / pro bono for contribution and translation. Please
e-mail
to us.