Melbourne street art can be characterised by one thing only – diversity. Whatever your taste in the illicit arts of street culture, you can find it here.
Catch a train in any direction out of Melbourne's central Flinders Street Station to see endless walls of graff that has origins in the New York school of writing. Sure you can see similar just about anywhere in the world, though local touches give it some distinction. Melbourne has a lot of serious crews who specialise in rolling steel and the concrete canyons of the train lines, but what I really dig is the stuff that has it's own special Melbourne thing.
So who's hot?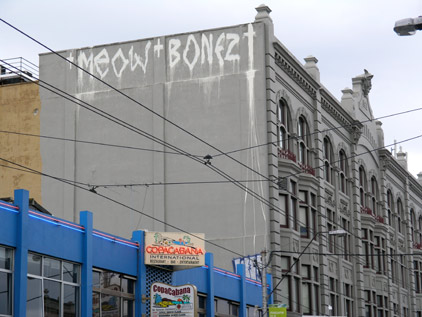 Bombing kings the 70K crew are everywhere right now and accordingto the cops, public enemy no.1. 70K – Stan, Bones, Renks, Meow and Reify, are the epitome of bombing style. Getting up high, in your face, on the train lines, scratchies in phone cabinets, tagging back alleys, throw ups on vans. 20 foot high drippy tags made with mops and rollers can be seen from kilometers away when nicely placed, and 70k have a sweet eye for placement, hitting spots that have otherwise gone unnoticed for years.
The 70k style is minimal and straight up – reflecting the speedy and highly tactical nature of the work – but could never be accused of lacking style, and shows a deep understanding of the history of writing culture.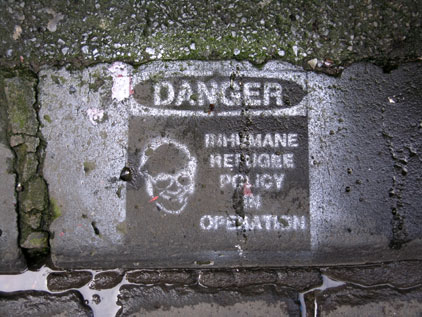 Now 70K are city wide, but Melbourne's CBD is another thing all together, and this is where you will find insane diversity. Melbourne city is built on a grid system, and a by-product of this design are countless alleys and lanes and dead-end alcoves, just perfect for un-witnessed activity.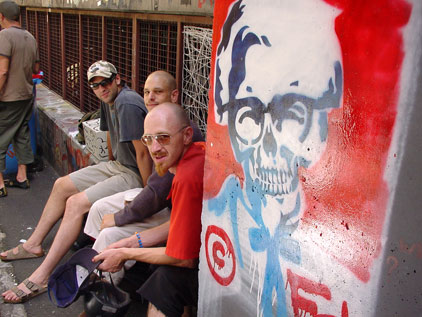 Pioneers of the city-as-a playground include Marcos Davidson and Colin Brielly in the 80's, with a whole suite of original characters (while everyone else was still mastering wildstyle with homemade nozzles – 'nuff respect) and in the early 90's Marcsta pioneered adbusting and logo jamming when those terms were yet to be invented, penning his own theory of Re-Advertising in the process.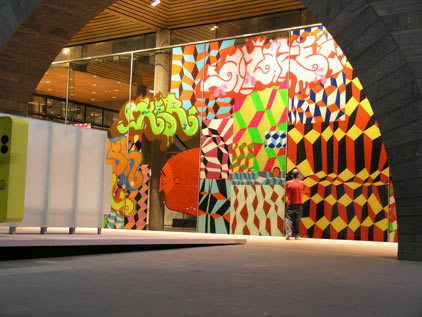 In 1996 the Citylights crew established their 24 hour Lightbox gallery in a dead-end alley off Centre Place, and every month or so since, have put up exhibitions by more than 150 artists, printed from digital files onto vinyl and placed in the Lightboxes and launched with speakeasy block parties. In 1998 Citylights launched a second Lightbox gallery in Hosier Lane, and since then both sites have become central to the CBD scene, bombed nightly by locals and occasionally visiting artists such as Space Invader and Banksy.
Read more ...

1
2
[Help wanted]
Inviting volunteer staff / pro bono for contribution and translation. Please
e-mail
to us.