Fons Matthias Hickmann is a 37 years old German graphic designer. He is born in Ruhrgebiet, Germany. Fons Matthias Hickmann is the fourth son of Franzi und Erwin Hickmann. Fons Hickmann lived in Duesseldorf for ten years, where he studied photography and design after breaking off his studies in germanistics and philosophy. At the same time he studied Aesthetics and Theorie of media in Wuppertal, while still spending a large part of his time travelling.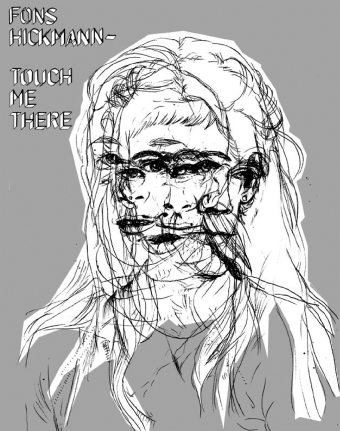 For three years "Fons Hickmann", which he runs with Gesine Grotrian-Steinweg, has been one of the most rewarded studios in the world.
At the moment Fons Hickmann is as a professor for graphic design at the University of Applied Arts in Vienna, Austria . The work of the studio "Fons Hickmann m23" is intelligent, conceptual, analytical but have a sense for humor. The operating field includes corporate design, book- and poster design, editorial design and digital media.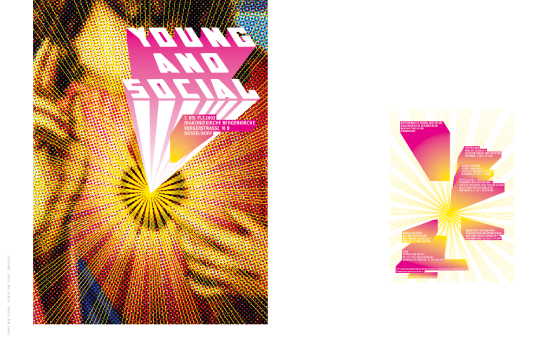 "Touch Me There" is the first comprehensive monographie about "Fons Hickmann m23". The book presents published and unpublished works. Also guest contributions from writers and artists, in the form of interview. The monographie is published bilingual in German and English, by "Die Gestalten Verlag", Berlin. The book has about 472 color sites and the format of 220 x 280 mm, with hard cover.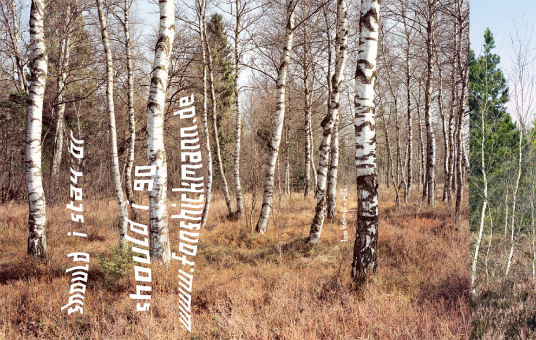 "Touch me There" is divided in eight parts, which reflected the subjects from Fons Hickmann's work: music, philosophy, foodball, architecture, film, politics, art and theater. The book had a guide system, how the reader can navigate induvidually through the sites. Every of the eight chapter begin and end with a just colored site. And after the picture part follows an interview part, which started with a quatation, printed on a different paper. A chapter presents about ten projects.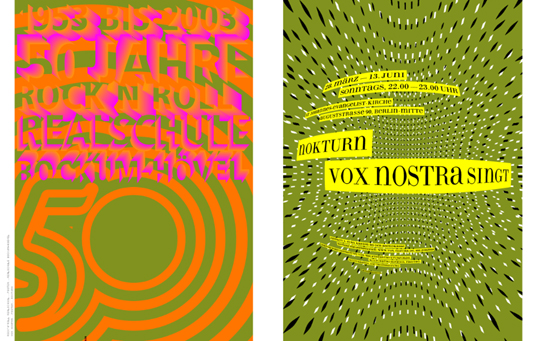 The book starts with a typographical play. Fons Hickmann change the titel from "Touch Me There" to "Touch Me Here". The following three pages are designed with three detail photos of three diffrent skin types. A part of our body which is very sensitive and is also one of our five senses, that reflect and illustrate the titel of the book in the best way.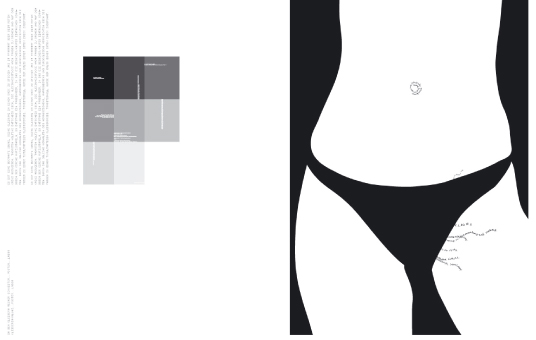 The first chapter introduce the work about social themes, like immigration in Europe or a project in corporation with the Catholic church. So you will see very fast that studio "Fons Hickmann m23" sometimes handel with old themes, but bring them in a new fresh way, go with the 21.century, communicate in a modern graphical language.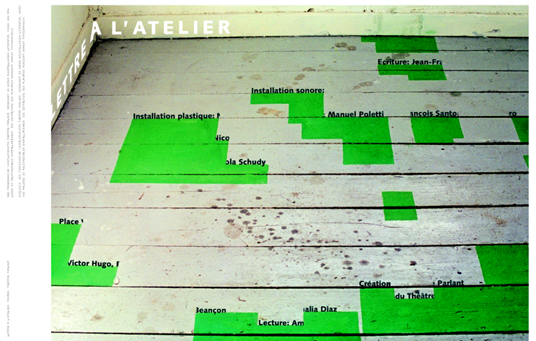 About the graphical language of studio "Fons Hickmann m23", I recognize by looking at this book, that the studio has not an uniform style, the change their aesthetics from subject to subject. Then every content and context needs a different aesthetic. I saw also that the studio always has an intense grapple with every topic they work on. They always try to expand the artistic possibilities, to stay original, without looking for trendy effects.
The studio comments on political, cultural and social topic to call the people. Fons Hickmann is also care about the design tradition in Germany. For exemple Fons Hickmann build the coopertaion 11 designer against the new "bad designed" WM foodball logotype for Germany 2006. There is a lot of involvement for the German culture and design in generally.
Touch Me There
Created by Fons Matthias Hickmann
Publisher: Die Gestalten Verlag
Specification: 472 pages, 220 x 280 mm, fullcolor, German / English
Release Date: August 2005
Price: 39.90 EUR, 59.00 USD, 29.00 GBP
ISBN: 3-89955-079-X
verlag@gestalten.com
www.gestalten.com
Text: Tim Engel
* This book "Touch me There" can be purchased at Amazon
[Help wanted]
Inviting volunteer staff / pro bono for contribution and translation. Please
e-mail
to us.