The SHIFT Calendar Competition started in 2003 with an aim to discover fresh creators. The number of entries have increased year by year and have received 860 entries from 47 countries this year. 12 carefully selected works will decorate each month of the Shift calendar, creating the feeling of a little art book.
These selected works will also be exhibited and sold at PRINT'EM for a year with support by PRINT'EM, a graphic print center operated by Mitsubishi Paper MIlls Limited.
There also will be held an exhibition of each works printed on A0 size poster at the gallery cafe SOSO.
The 12 works below are the pieces which will be used in the Calendar. Please have a look and enjoy the comments from each creator.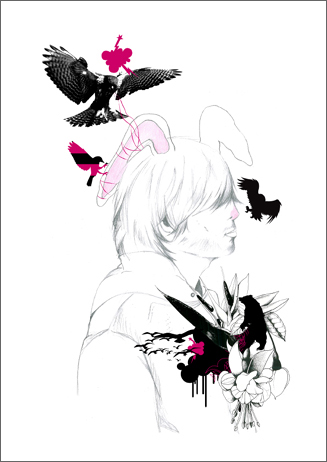 Nadia Hunt (New Zealand)
Nadia is a freelance Illustrator, Textile and Graphic Designer, full time idealist and part time traveller with itchy feet. She currently works within the fashion industry and magazines for various clients around the world. Her aim in life is to illustrate the world with her drawings which act as small peep shows immersed in a dreamy like wonderment.
Work description:
Die bunny boy die! Quite simple don't mess with a boy in bunny ears, their not as cute as they look!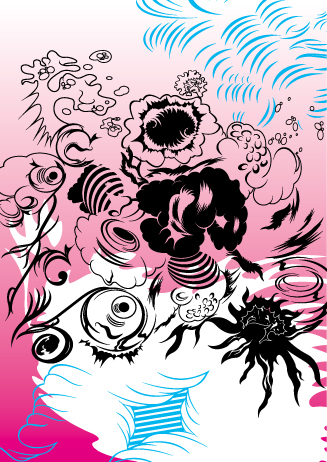 Tomoaki Ryuh (Japan)
Born in 1980. He is based in London and works as a freelance illustrator and graphic designer. Graduated from BA Graphic Design at Central Saint Martins College of Art and Design. Organized Headz-magazine and producing the clothing label NEUTONE.
Work description:
This project aim is about challenging, understanding and expressing of illustration design by asking myself to take both a conceptual and experimental approach as well as to show aesthetic of artwork that inspired by sound, nature and comics (cartoon).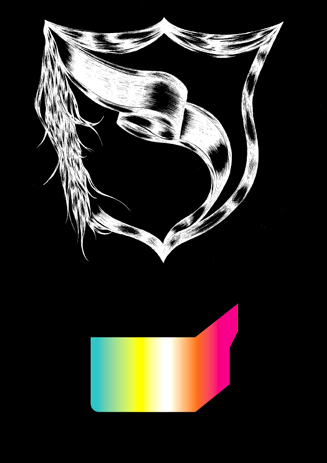 Norichika Yokota/Under the Maidenhair (Japan)
24 years old and born in Kyoto. He now lives in Nagoya, mainly working on graphics and illustration. He studied graphic design at the university and had already worked on some design projects for a company when he was a student. He respects a great idea and intention that comes from a concept and is interested in creating universally recognised works related in any aspects of design field.
Work description:
I used an illustration drawn with a fine point pen, to express my personality better. I'm very happy that my work was selected by such an unique design archive, Shift. Anyone who felt something about my work, please contact me.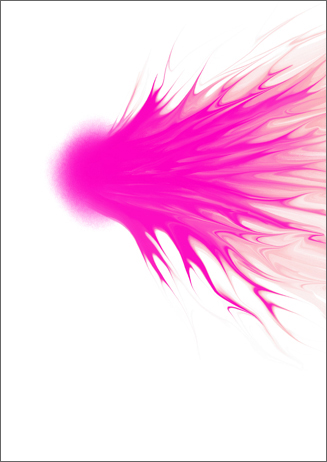 Yusuke Ohba (Japan)
A 24 years old man, who loves Sapporo. Studied graphic design at the Sapporo Designer College and is working as a designer in Sapporo.
Work description:
Irregular direction generating from one shape.
You are the one but the answers are unlimited.
This work is for those who are groping for their course in life.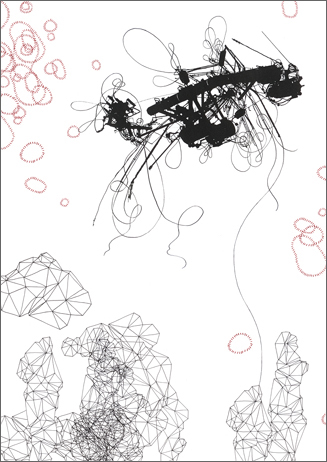 Till Rickert (Germany)
I am 28 years old, studying design at the Bauhaus-University Weimar. I am interested in all aspects of design and art, so I try to be open to all topics and media to express my ideas and create what I like. Illustration, video, animation, paperworks or Textiles are some of the fields I enjoy to work in.
Work description:
This illustration contains a collage of fotos from japanese electricity wires. I was fascinated by their beautiful chaos and developped their dense texture further by drawing into it. The other structures are free drawings that follow this esthetic of condensed fine lines.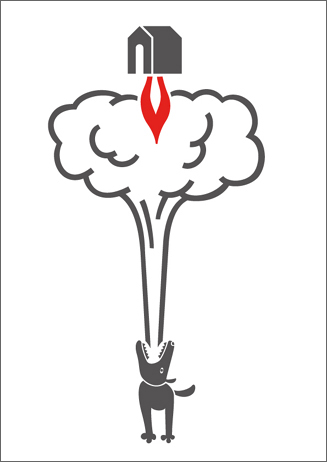 Shigeru Okada (Japan)
Born in Imari in 1973. He had been working on sculpture project until 2000. In 2004, he formed "Okadan Graphic" with his wife and working on advertising design in Fukuoka.
Work description:
Simplifying the shape of flame and smoke and using them like a mark of "+" or "=", I made the work which links two objects. This work is a part of the series. It depends on you which object you define as the subject. I hope this graphic could be a bridge to make a good relationship between you and me.
Read more ...

1
2
[Help wanted]
Inviting volunteer staff / pro bono for contribution and translation. Please
e-mail
to us.