CMYK International Trend Magazine Festival was held in Barcelona, Spain from April 22th to 24th, in the aim to get to know culture magazines from all over the world and communicate to each other through exhibitions, discussions and parties. There were lots of meetings and communication with participants and visitors. The atmosphere was very energetic and powerful.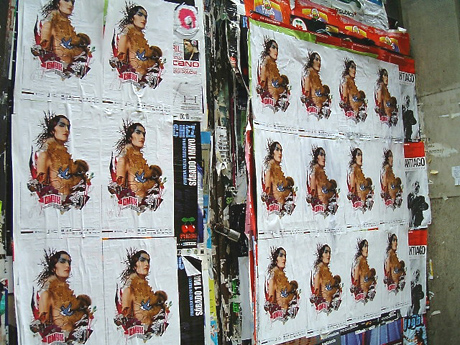 The night before the official opening of CMYK, a private opening party was held in Convent de Sant Agusty which was the official venue and also in Iguapop Gallery which was located on the opposite road. Convent de Sant Agusty was a fantastic venue where old and modern things are mixed nicely. Originally this place was a monastery and its oldness brought solemnity to the space. The opening party was filled with a lot of people until late midnight.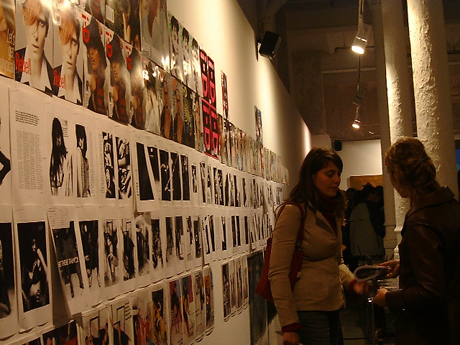 Smile i-D Exhibition also opened that night. It is a selection of fashion portraits from each issue of i-D magazine. It is curated by the director Terry Jones. More than 70 large scale photographs were exhibited in the venue.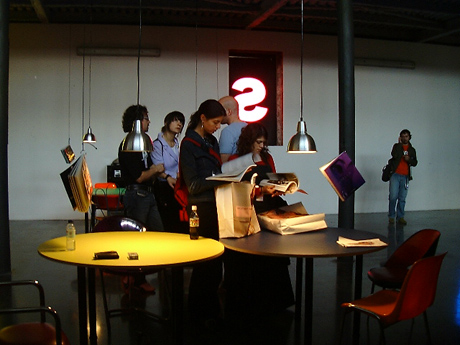 The festival was mainly divided into 5 sections. One of the main sections was called Kiosko where is a meeting point that invited magazines share, taking a module for meetings, encounters, exchanges and public relations. Most of magazine copies were provided for free. Some people collected their favourites, there were also artists promoting their works to the publishers.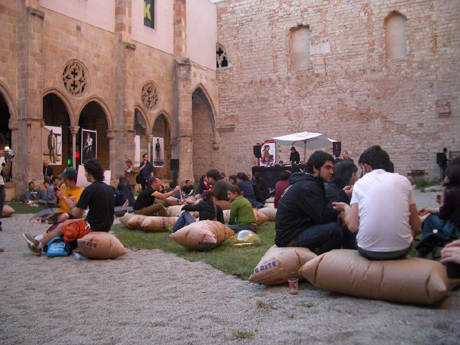 There were also a kind of relaxing space. One is called "OUT" where two days and three nights of music sessions were presented by local DJs. Lots of paper made sofas were installed in the open spaces of the Convent de Sant Agusti's cloisters and people could drink beer or read magazines under the blue sky and sunshine.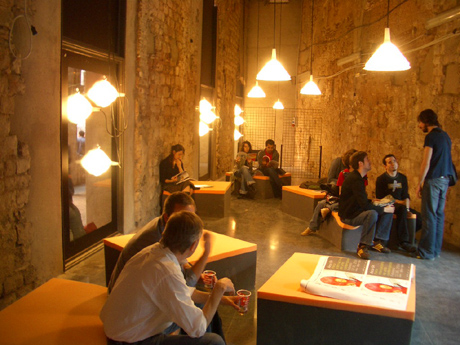 Another place is called "SOFA". I can say it is a library of culture magazines, where you can relax and look at over 70 invited magazines from all over the world on soft spongy sofas.
During two days, there were six discussion sessions along with a specific theme for each. This was called a"Round Table" festival. The first highlight theme was "Trend magazines or tendentious magazines?" It was the main theme which was talked about in other discussion sessions as well. From this discussion, the most notable thing was that the independent magazine's common principle is not to be a trend magazine but to do what they want to do. Of course, realizing that the ideal brings some difficulties such as financing or distribution. However I felt that publishers were really passionate in regard to the contents of their magazine.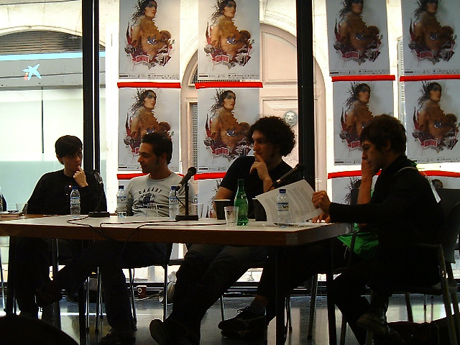 This discussion was conducted by all Spanish speakers and the latter part of the debate progressed almost entirely in Spanish so it was a bit difficult to follow the talk. However, the most impressive thing was that not only the speakers but also the audience took part in the discussion actively and it was very interactive.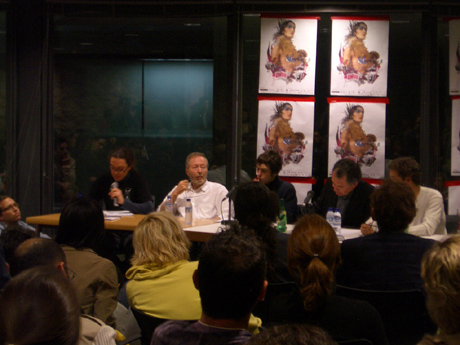 The final discussion was conducted by a creative director of i-D, Terry Jones and a philosopher Gilles Lipovetsky. Gilles is regarded as one of the most important philosophers in the field of consumer society. They talked about fashion and consumerism from their professional points of view. Gilles said the present society is saturated with images of consumerism,while Terry mentioned there is a lot more freedom of choice, compared to twenty years ago and choice allows for people's identity.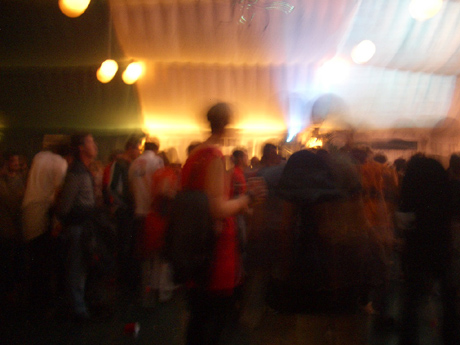 On the last day of the festival, there was a closing party at a zoo. It was really unconventional to choose a zoo for a night party. On the way to the venue, there were some animal cages and trees and it made the space exotic. The venue seemed like a specially made tent for this night.
There was an interesting visual installation in it. It consisted of a dance floor and a screen and when you dance, the visual on the screen moves and changed interactively. However, the dancer was required to dance energetically moving arms and legs to interact with the visual, so I was bit shy to do that but a lot of people were enjoying the dance with the visual. Also the music presented by Morr Music rocked the audiences.
Most of participating magazines are independent ones. I got an impression that there seems to be a strong principle that "we do what we want to do/we do it because we want to do it" in discussions or personal chatting with the participants. It's also the same for magazine collaborators such as designers or artists. As myself as an editor involving magazines, this festival was inspiring and a good opportunity to meet people from international magazines who I usually don't get to meet. For visitors, it must be an exceptional opportunity to have a look at international culture magazine at one place talking in person with its publishers. This is the brand new festival which has just started this year. It is fantastic if this kind of festival will have more diversity in participating magazines and also hosting cities.
CMYK – International Trend Magazines Festival
Date: 23rd and 24th April 2004
Place: Convent de Sant Agusti, Barcelona, Spain
info@cmyk-mags.com
www.cmyk-mags.com
Text and Photos: Naoko Fukushi
[Help wanted]
Inviting volunteer staff / pro bono for contribution and translation. Please
e-mail
to us.